In 1990, Donald Trump said in a meeting with Playboy that "statistically…… offsprings of successful individuals are for the most part, exceptionally disturbed.."
So, does that mean his own children ended up in the same fashion? Although they've kept their composure in the spotlight, there's more going on 'behind the scenes' than you'd think. Obviously, no family is perfect. But with five kids, two divorces, and billions of dollars in expandable income, Donald Trump may be keeping a few details secret about his precious children….
1. The Oldest Son
2. Endangered Trophy Hunter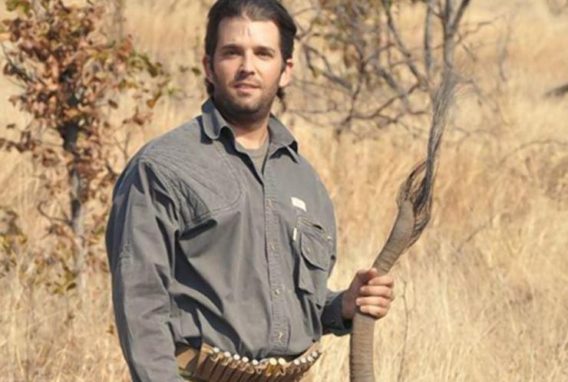 Junior's love of hunting is no secret. He's even admitted in an interview that hunting did a lot for him growing up, "in terms of keeping me out of trouble." In 2012, Donald made waves with this photo, after TMZ obtained and published photos of the Trump boys posing on safari in Zimbabwe.
3. Junior's 'Party Year' in Aspen
Like his father, Donald Jr. is a graduate of the Wharton School at the University of Pennsylvania. After graduation, he took year off to party in Aspen, Colarado. The year proved to be a turning point in his life, as he afterwards agreed to renounce his party lifestyle, and settle down to work for his father.
4. His Model Wife
5. 'Favorite' Daughter
6. Model, Fashionista, Businesswoman
7. Her Own Brand of Scandal
Months after her fashion line was forced to recall highly flammable scarves made in China, Ivanka was sued by Italian shoe line Aquazzura in Manhattan federal court. The company alleged that Trump's footwear line and manufacturer knocked off the design of its wildly popular shoe design, 'Wild Thing.'
8. Unafraid to Underdress
Ivanka's career began as a model in her teenage years. She caught the attention of the general public after photos such as the above were published. Roughly 10 years later, her father would go on to say that " if Ivanka weren't my daughter, perhaps I'd be dating her."
9. Half-Sister
10. Rich Kids of Instagram
11. Socialite
The busy socialite has spent summers in the Hamptons, and passed her spare time at her Manhattan apartment. However, her socializing hasn't gotten in the way of her bringing out a pop single. Tiffany also landed a coveted internship at Vogue with a little help from her half-sister Ivanka, and even got to have lunch with Anna Wintour.
12. Studying Hard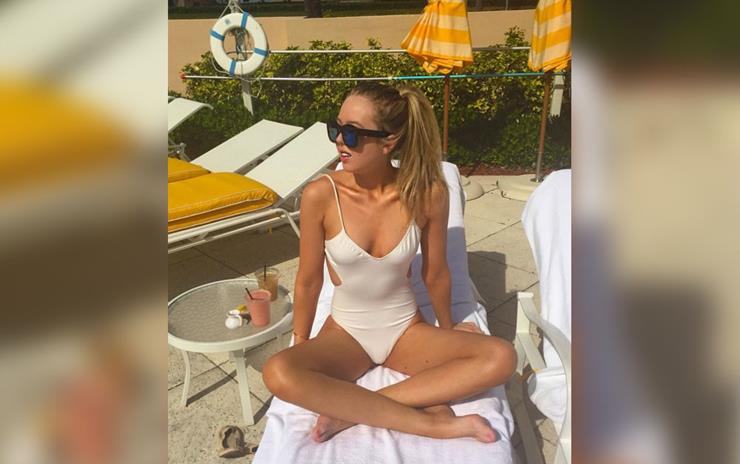 Tiffany attends her father's alma mater, the University of Pennsylvania, where she is double majoring in sociology, with a concentration in law and urban studies. Her proud father is delighted that she received all A's at Penn.