The restaurant celebrated Halloween a bit early by dressing up as a McDonald's restaurant. A Burger King restaurant in New York, USA has made the headlines for the most unexpected reason.
Burger King and McDonald's are rivals in the American fast food industry.
As a prank, the restaurant covered itself in a white blanket and spray painted "McDonald's" on it.
It even decided to throw a little shade at their fast food competitor – with the sign out front said, "BOOOOO! Just kidding, we still flame grill our burgers. Happy Halloween!"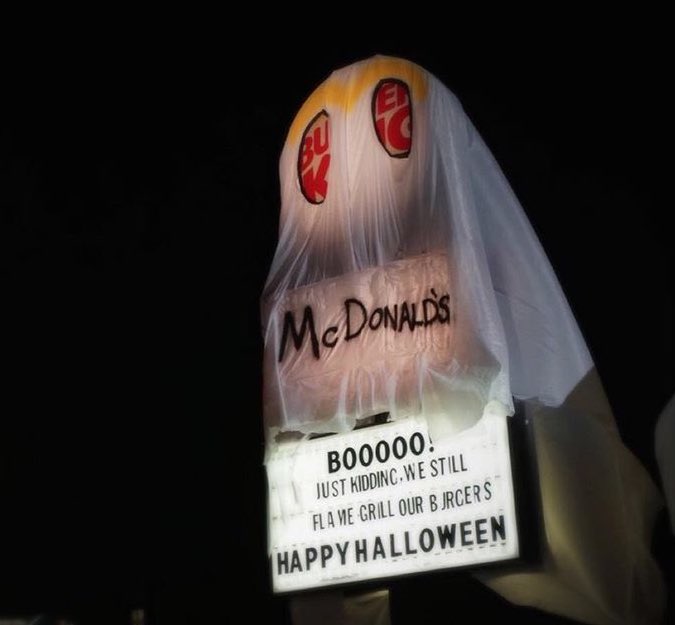 @MateusBassan @BigPapaDawg @BurgerKing @McDonalds That's garbage food!

— Steffon Starr (@SteffonStarr) October 26, 2016
This Burger King dressing up as a McDonald's ghost is a a level of pettiness once unheard of pic.twitter.com/fldCfZ0gWD

— Eric Fawcett (@Efawcett7) October 25, 2016