If you're in the market for a new pair of earbuds, you may be temped to finally cut the cord and go with a pair of wireless, Bluetooth earbuds. While wired headphones get the job done just fine, wireless 'buds are a great option if you go running, frequent the gym, or just don't like being tethered to your phone.
Of course, there are some drawbacks, such as increased distortion, the need to keep your headphones charged, and the possibility of dropped audio. Wireless headphones often tend to be more expensive, too. So how do you separate the best from the rest? Well that's where we come in.
To find the best wireless Bluetooth earbuds, we gathered all the best-selling and most popular models into our state-of-the-art test labs. Using our expertise and a peerless robotic helper, we were able to cut through the noise to find the best wireless earbuds you can buy right now.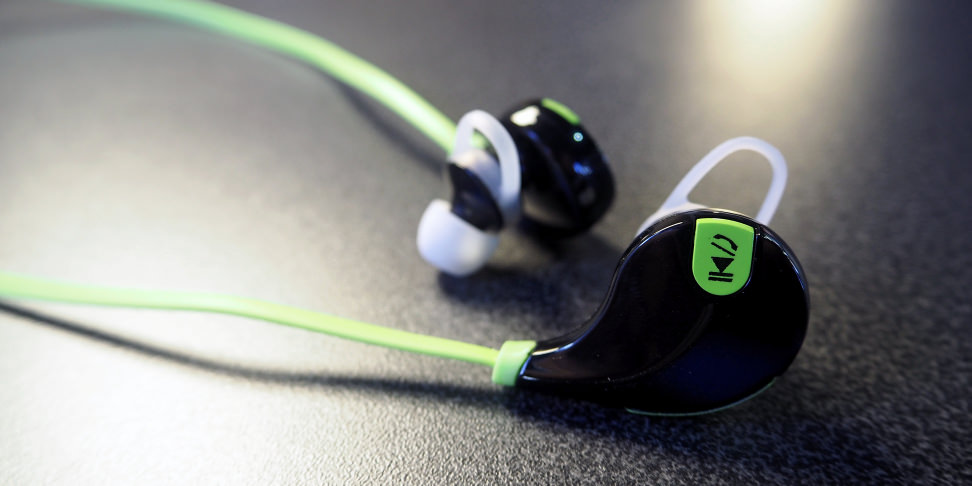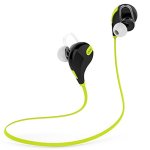 Acatim QY9
BEST VALUEI get it, you're skeptical about this whole "wireless" thing and don't want to spend a bundle just to ditch a wire. Totally understandable. But what if you could try out a pair of wireless earbuds without such a huge fiscal commitment? That's where the Acatim QY9 come in.
For a ridiculously low online price—often under $10—you can pick up a pair of these wireless in-ears and see what the fuss is all about. I went in fully expecting lackluster sound quality and a mediocre fit but was pleasantly surprised by how good the QY9 sounded. (Which makes sense given their best-selling status on Amazon and 59% 5-star rating.) We can't say for sure how long they'll last, but for such a small entry price, what do you have to lose?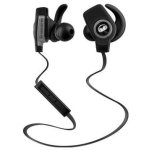 Monster iSport Superslim
If you are looking for compact, affordable, high-performance wireless earbuds, the Monster iSport Wireless proved to be a great pick—if you can get them to fit. When we got a secure fit, the iSport Wireless earbuds offered meaty bass and clear mids and highs, perfect for bringing that pavement-pounding playlist to life.
The problem? Several of our testers just couldn't get them to sit right. This is a common complaint leveled at wireless earbuds, but it was a particular issue here. If they work for you, though, they're a great all-around performer at a reasonable price.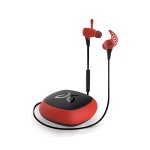 Jaybird X2
A popular choice for runners and gym-goers, the Jaybird X2 wireless earbuds have earned a reputation for comfort and clear, bass-heavy audio. The successor to the beloved Bluebuds X, the X2 offer a comfortable and secure fit thanks to a variety of tip options—including memory foam—and silicon fins that fit snugly in your ear.
They have a rich, prominent bass response that doesn't overwhelm the mids or highs, which is great for tackling almost any genre. As for battery life, we saw around eight hours per charge when we reviewed them, which was more than enough to handle our day-to-day commute and a couple late-night runs. While they're a bit on the pricier side, if you're willing to spend a little time finding the right fit they're a great choice. Read Our Review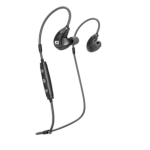 MEE Audio X7 Plus
MEE Audio impressed us early on by delivering impressive audio performance in relatively affordable packages. We had high hopes for the X7 Plus and— for the most part—they delivered. The plastic build feels a little cheap, but the result is a very lightweight 'bud that rested a bit more comfortably in our ears than some of the other contenders.
The sound reproduction was pleasant, if a little less powerful than some of the competition. But with improved battery life, better water resistance, and some advanced Bluetooth features, the X7 Plus are certainly a force to be reckoned with.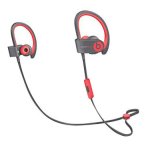 Beats Powerbeats2 Wireless
Beats has gained somewhat of an infamous reputation amongst audiophiles for focusing on design over performance. With an overwhelming bass response and lackluster build quality, early Beats models were fraught with issues. But over the past couple of years, the company has turned things around with solid entries like the Beats Solo2 on-ears.
Well, mostly. The Powerbeats2 Wireless still have that booming bass that Beats enthusiasts have come to expect, but more often than not we found that it overwhelmed the mids and highs of our music. It wasn't unbearable, but it was noticeable. The Powerbeats2 unit we tested also had a nasty habit of dropping out, which was a shame because they were also the most comfortable earbuds we tested.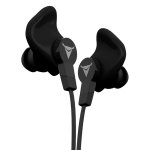 Decibullz Custom-Fit Wireless
A relative newcomer to the audio game, Decibullz made its mark with affordable earbuds you could custom mold with just a microwave and a cup of water—a process that usually required hundreds of dollars and a trip to an audiologist. We loved the company's first model, the Decibullz Contours, when they first debuted, and it's great to see the startup tackle the burgeoning wireless game.
The Contour Wireless feature the same thermoplastic custom molds, but with a wireless 'bud. That means you'll get a fit that's unique to you and affords top-quality sound isolation—perfect for losing yourself to the music. However, there are some downsides. The cable was a bit too long—often getting snatched on shirts or in hair—and in order to keep the size of the buds down Decibullz had to move the Bluetooth hardware to another in-line box—matching the volume and power controller on the right side. Still, for great sounding music and a fit like no other, those are a small price to pay.
Plantronics BackBeat Fit
One of the reasons we love in-ear headphones is their ability to snugly fit inside your ear canal, isolating you from the outside world. But, as anyone who goes for a late night run will tell you, blocking the sound of traffic, people, or other ambient sounds can be dangerous. That's why a large number of runners swear by headphones that don't seal quite as tightly.
If you fall in this camp and want a wireless option, the Plantronics BackBeat Fit are some of the best you'll find. They're easy to slip on and there wasn't a single complaint regarding comfort—even if the loose seal means your music doesn't have quite the same impact. The play/pause and call/answer buttons on the earbuds are large and easy to find, while the volume and power buttons are small nubs that are a bit trickier. Throw in a sturdy rubber cable and an included case that doubles as an armband and you've got a solid all-around option for fitness fanatics.
Source: headphones