Remember last year when the stunning beauty Maria Borges made history as the first Victoria's Secret model to rock her natural Afro? AND she repped her home country Angola's colors in this beautiful ensemble?!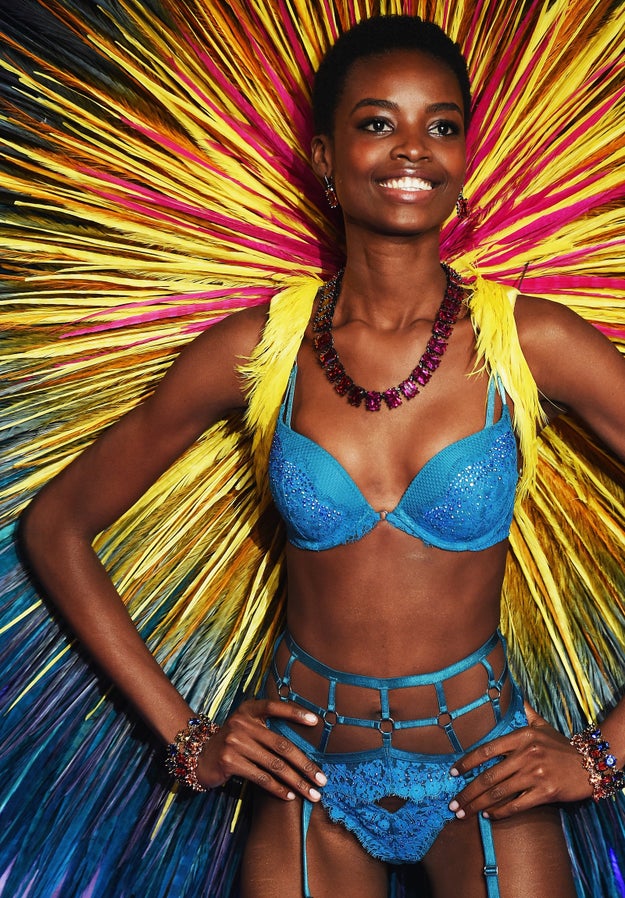 Dimitrios Kambouris / Getty Images
Well, last night she did it again, rocking her flawlessly tapered twa (teeny weeny Afro) and an outfit to honor her "beloved continent, Africa!"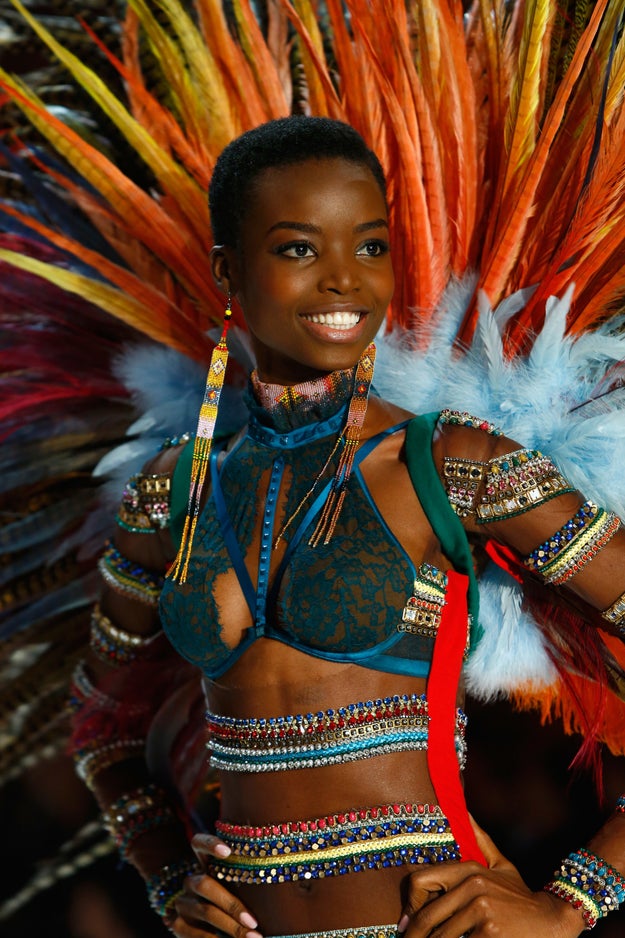 Julien M. Hekimian / Getty Images
In an Instagram caption, Borges wrote, "My 1st outfit is a love letter to my beloved continent, AFRICA. First show done! #mariaborges #africa #vsfashionshow #vsfs2016."
But she wasn't alone as other models of color, inspired by the Angolan trailblazer, also rocked their natural curls and coils.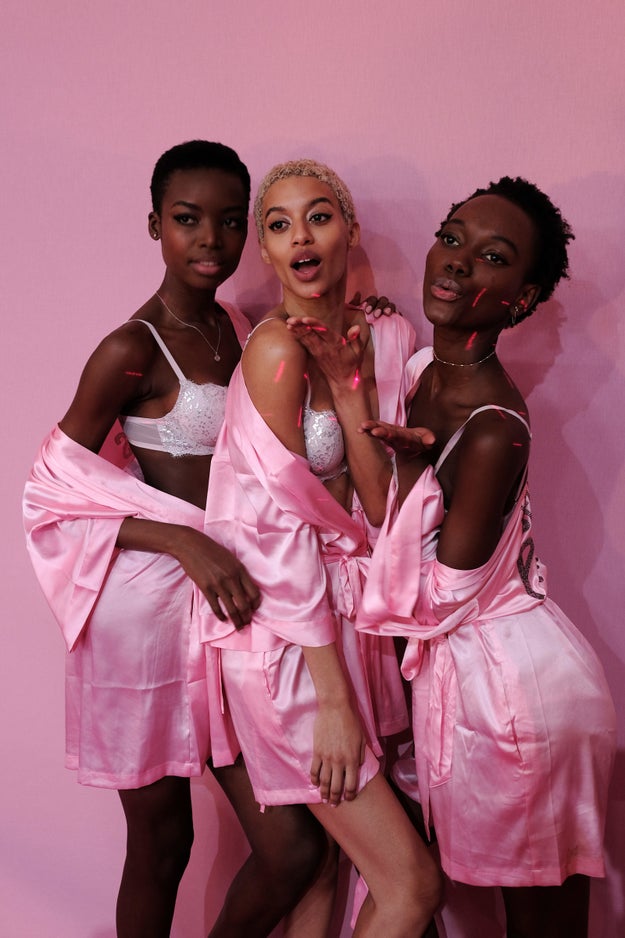 Dimitrios Kambouris / Getty Images
It's a movement, fam.
Alanna Arrington walked her very first VS show last night, and she did it wearing her natural, loose and tousled spirals.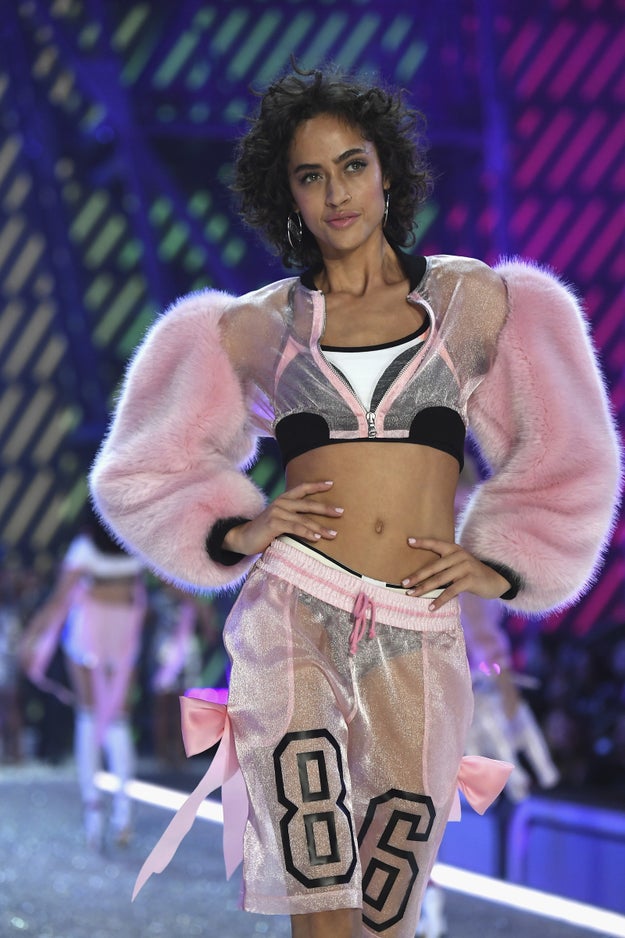 Pascal Le Segretain / Getty Images
"My biggest dream came true last night walking down the VS runway for the first time. Thank you so much @victoriassecret @ed_razek @monica.mitro @10magazine @johndavidpfeiffer and thank you to all of the other beautiful women in this show who made me feel so welcomed, it truly was the best experience of my life
#VSFashionShow #VSFS2016 #MotherModels #NextModels" —@alannaarrington
Jourdana Phillips slayed a very low blonde cut that made us appreciate her face all the more.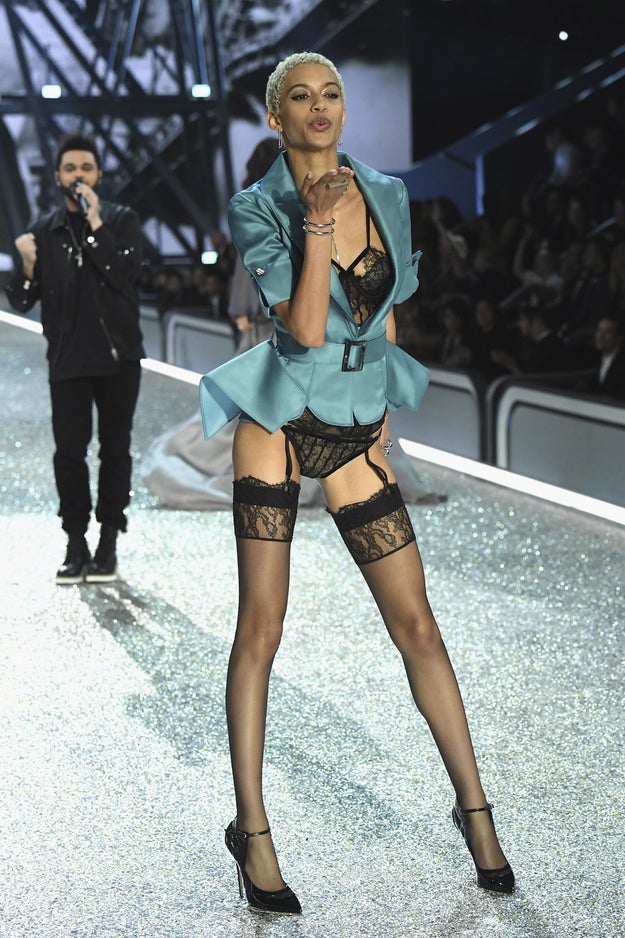 Pascal Le Segretain / Getty Images
*catching all the kisses*
Let's talk about this skin and smile, tho!!!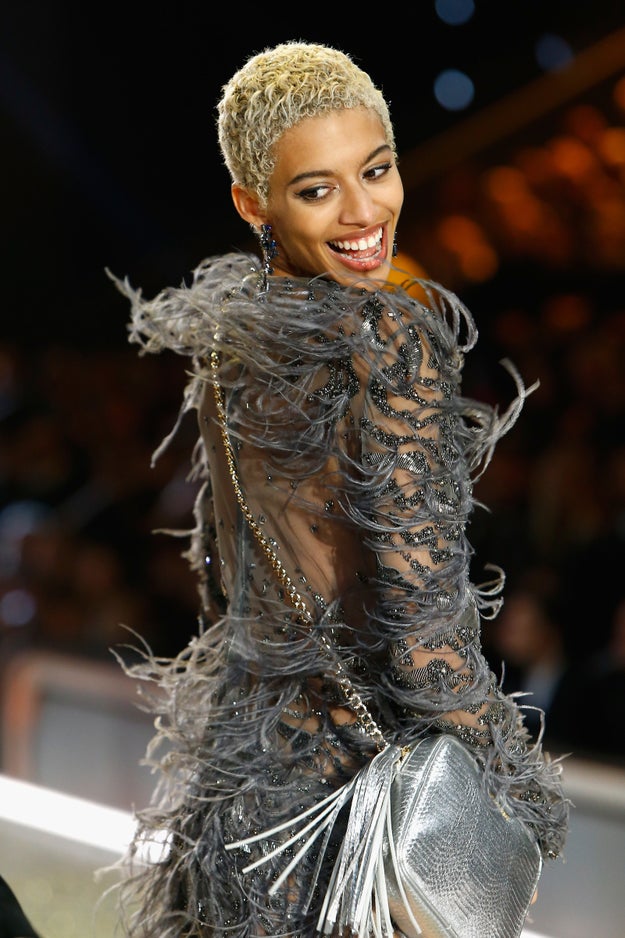 Julien M. Hekimian / Getty Images
Phillips told TeenVogue that she'd cut and bleached her hair about a month before the show. "I think sometimes we get really attached to our hair, and it can even mask a lot of insecurities," she said. "Once I took it off, I realized I'm beautiful no matter what. It's the energy you give out that really shines through."
And Harieth Paul also shut it down, taking to IG to say she couldn't hold back the tears after walking her first show.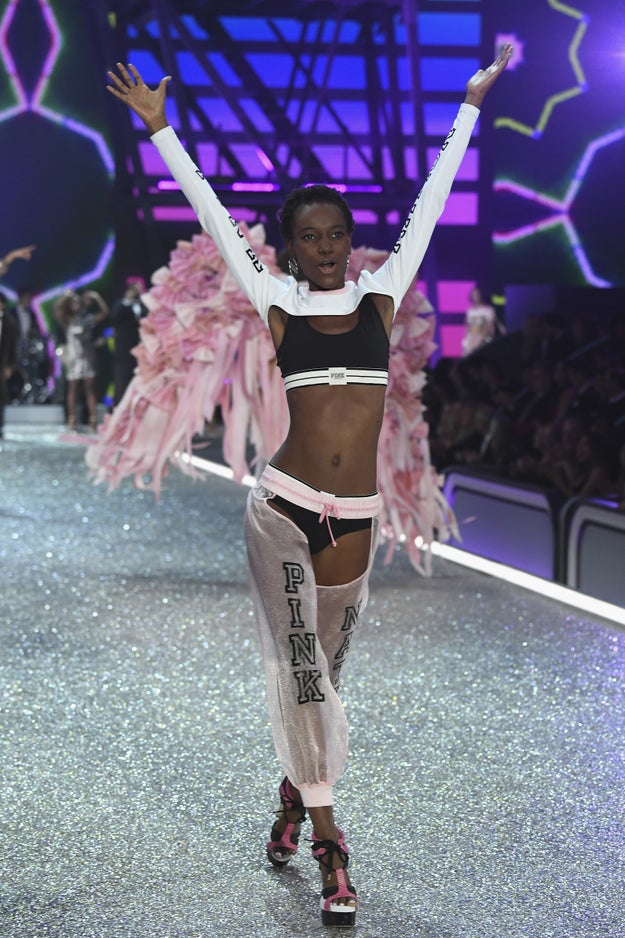 Pascal Le Segretain / Getty Images
Then she posted this backstage moment with Borges and Phillips, officially introducing their squad as the #BuzzCutAngels!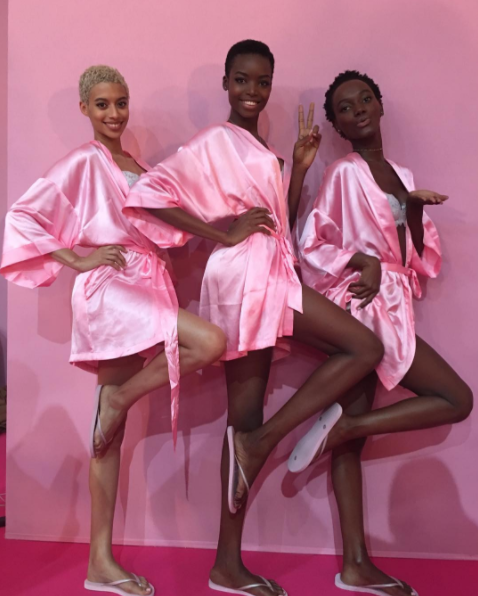 @heriethpaul / Via instagram.com
Round of applause, ladies Cheering you on as you show the many faces—and hairstyles—of beauty!!!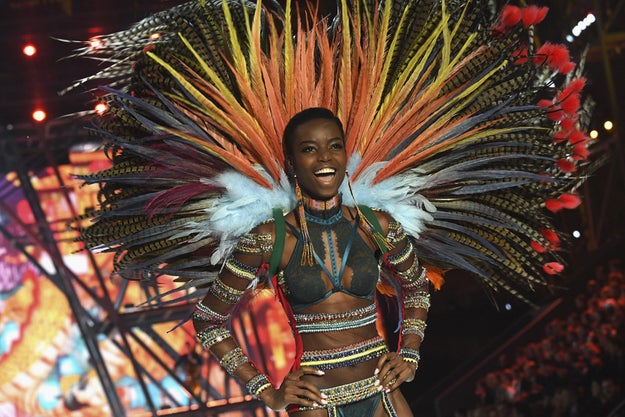 Pascal Le Segretain / Getty Images