Whether you live in Barcelona for two days or two weeks, there is always something to see and do which certainly will capture your attention. There are several things to do in Barcelona. Barcelona city is one of the best places where you can venture beyond the beaten path whether we are talking about magnificent architectural structures of Gaudí's famous art museums or the landscapes of the story. Here there is always something new to discover, even for those who live in Barcelona. Bars hidden from view and winding alleys of the old city are only part of what Barcelona can offer. So venture out both where others have been before you, and in still unexplored areas and live an unforgettable experience, which you will use the soul life.
10. Visit Park Güell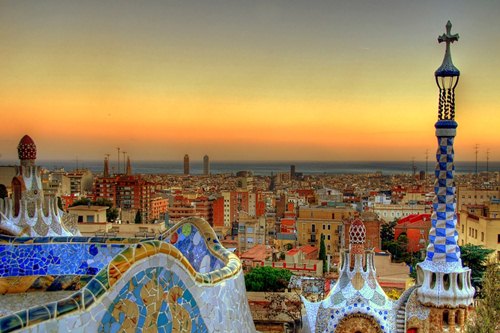 One of the biggest tourist attractions in Barcelona and one of the few free ones is the incredible Parc Güell. Regardless of which side you come and see, tourists gathered in large groups with maps in hand and asking passersby about Park 'Guay'. Designed and built by architect Gaudí between 1900 and 1914, this spectacular mix of gardens and architecture is a little oasis in the city. From banks mosaic to meticulously landscaped terraces, Park Güell is as fascinating as it is quiet. One of the best places where you can spend a sunny day, the park is the perfect place to listen to music, sip a few glasses of wine or simply relax with a good book.
9. Visit Las Ramblas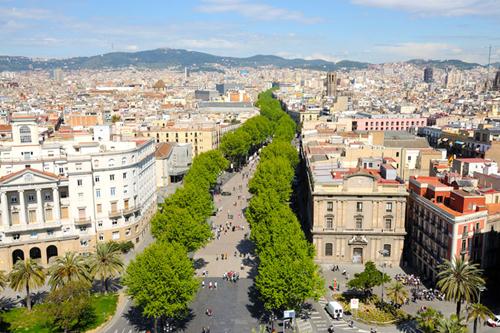 Whether or not you've been in Barcelona, everyone has heard about Las Ramblas. One of the most famous thoroughfares in Europe and probably in the world, this incredible avenue begins at El Colon (Christopher Columbus statue), the seashore and you to Plaça Catalunya. Full of street vendors selling everything from fine jewellery to pigeons in a cage, one of the main attractions on the Las Ramblas Street is the street performances. Super crowded and a hot spot for pickpockets and prostitutes, Las Ramblas is a must-see during a visit to Barcelona. Restaurants and bars on Las Ramblas are about three times more expensive than a regular street. If you are more prudent when it comes to money, you can make a saving if you head to the street just around the corner.
8. Visit Barri Gòtic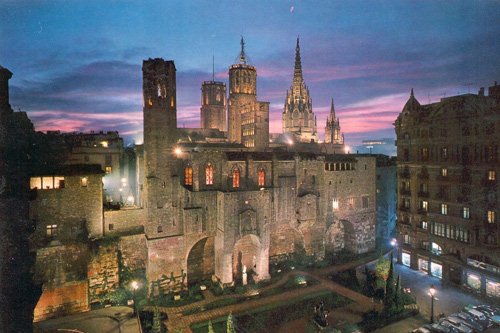 At number three in our list of things to do in Barcelona is one of the oldest neighbourhoods in Barcelona, Gotico that remains the central heart of the city. Both grunge and elegance, this area is full of nooks and cracks, cool restaurants, eclectic little shops and jewellers. Not so far from Born and the beach, Gotico is where the great Barcelona Cathedral, which dates from the 14th century, lies. Here is the Plaça Reial, the most popular market among tourists, the area where Kabul Hostel is. Do not forget to cross the threshold of small teahouses, located next to Plaza St. Jaume. Small, bizarre and undiscovered by tourists, the Asian tearoom is an ideal place to relax and rest after a long day Gotico and surroundings.
7. Visit La Sagrada Familia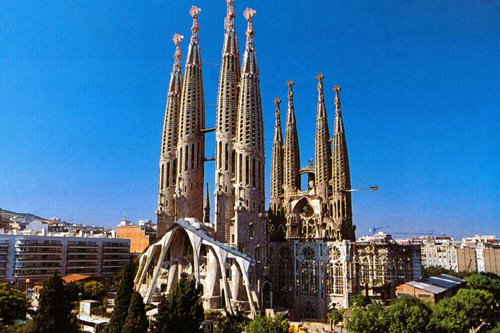 Sagrada Família has become the pervasive obsession of Gaudí, in recent years the life of this highly religious man. The task of raising the cathedral I was drawn by an organization called "Pair Spiritual devotion to St. Joseph" , a fraction of right, very faithful to the Catholic Church. Proponents believe that this trend was decadent city needed a temple for prayer, where people can go to Barcelona in order to expiate sins. Gaudí, who have a different outlook on the alleged decadence of the Catalan city and was given a free hand; there are no limits in terms of money and there is no deadline for completion of work. As the master himself said, "My client (God) does not hurry."
6. Walking Tour of Barcelona: Picasso and Picasso Museum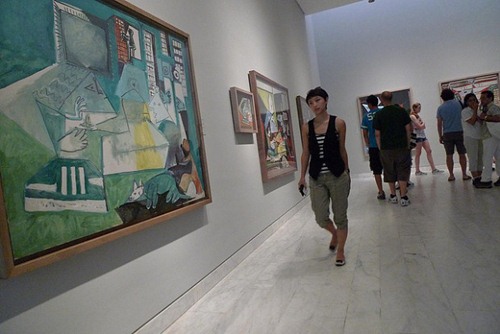 Pablo Picasso (1881-1973) developed his unique style and famous the cat lived in this city, where he spent much of his life. This tour represents a foray into human life and the city that we loved so much. The tour includes a visit to the Picasso museum with the same name, which pays homage to talent and is the most visited in Barcelona. The Picasso Museum is the end point of the trip and you're welcome to spend much time here as you want.
Other places that you can visit during walking tour of Barcelona, include Quatre Gats, Frisia del Collegi d'Arquitectes, Sala Pares, Escudellers Blancs, Carrer Avinyo, Carrer de la Plata, Porxos d'En Xifre, Llotja de Mar and La Ribera.