With this beautiful list, I'm going to honor the two things that we consider the most American: Sports and hot women. That's right, I'm bringing you the hottest female American athletes that call this great country home.
There's no denying that female athletes are strong, hot, intelligent and powerful. From basketball players to MMA fighters, there are sexy women everywhere you look. Beauty is undoubtedly in the eye of the beholder but I've attempted to compile this list. I did my best to make sure that all the women on this list were relevant athletes that you may know. Check out the 10 Hottest Female American Athletes of All Time.
10. Alicia Sacramone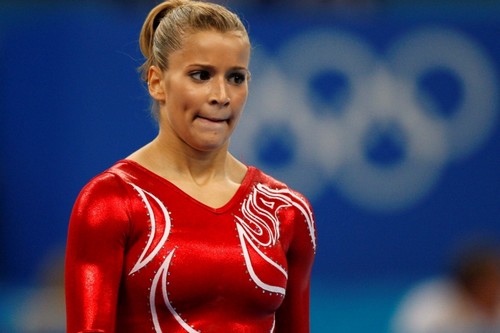 Sport: Gymnastics
Sacramone began gymnastics at the age of eight, started competing in the elite ranks in 2002 and joined the U.S. national team in 2003. At US National Championships from 2004 to 2008, she won twelve medals. At World Championships from 2005 to 2007, she won seven medals. At the 2008 Beijing Olympics, she won a team silver medal. In 2010, at the World Championships in Rotterdam, Netherlands, she won the World Title on Vault. Her gold gave her a total of nine medals overall.
9. The Bella Twins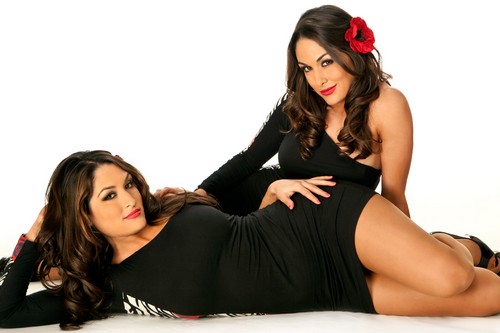 Sport: Wrestling
The Bella Twins are two of the Hottest Women in WWE History. The twins are a professional wrestling tag team under the ring names Brie Bella and Nikki Bella respectively, collectively referred to as The Bella Twins.
8. Malia Jones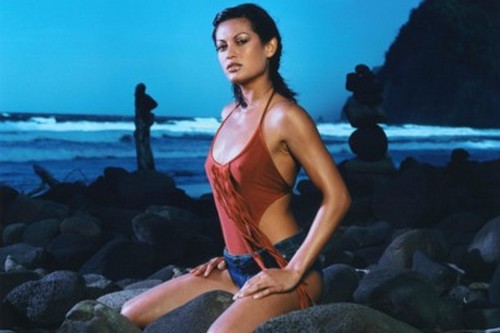 Sport: Surfing
With a mix as hot as Malia's (she's of Hawaiian, German, Spanish-Filipino, and English descent), she is living proof that America can be a beautiful melting pot. And we could always hit her up when our longboard needs waxing. She began to surf competitively in her early teens, and at age 15 won the girls division of the United States Amateur Surfing Championship. She has appeared on the cover of over a dozen magazines, and has been named one of the "50 Most Beautiful People" by People magazine, and one of America's "10 Sexiest Athletes" by Esquire. She has also been a Sports Illustrated swimsuit model.
7. Tanith Belbin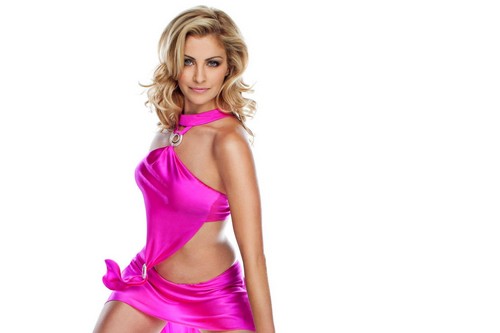 Sport: Figure Skating
Tanith Belbin is a Canadian-American ice dancer. Though born in Canada, she holds dual citizenship and has competed for the United States since she began skating with Benjamin Agosto in 1998. With Agosto, Belbin is the 2006 Olympic silver medalist, four-time World medalist, three-time Four Continents champion (2004–2006), and five-time U.S. champion (2004–2008).
6. Lindsey Vonn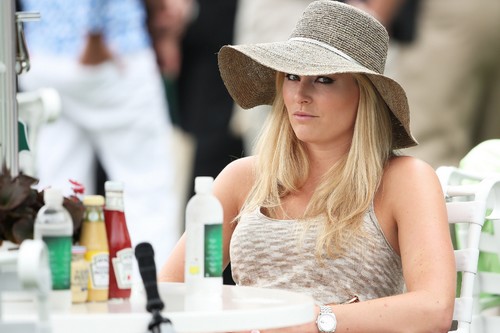 Sport: Skiing
Lindsey Vonn One of the hottest female athletes of all time. The World Cup alpine ski racer, Vonn is one of six women to have won World Cup races in all five disciplines of alpine skiing – downhill, super G, giant slalom, slalom, and super combined – and has won 59 World Cup races in her career through the end of the 2013 Alpine Skiing World Cup.
Source: wonderlist