A little boy has reportedly been left bloodied and shocked after a three-metre python climbed onto the top bunk of his bed and bit him several times.
WARNING
This image is graphic
Click to reveal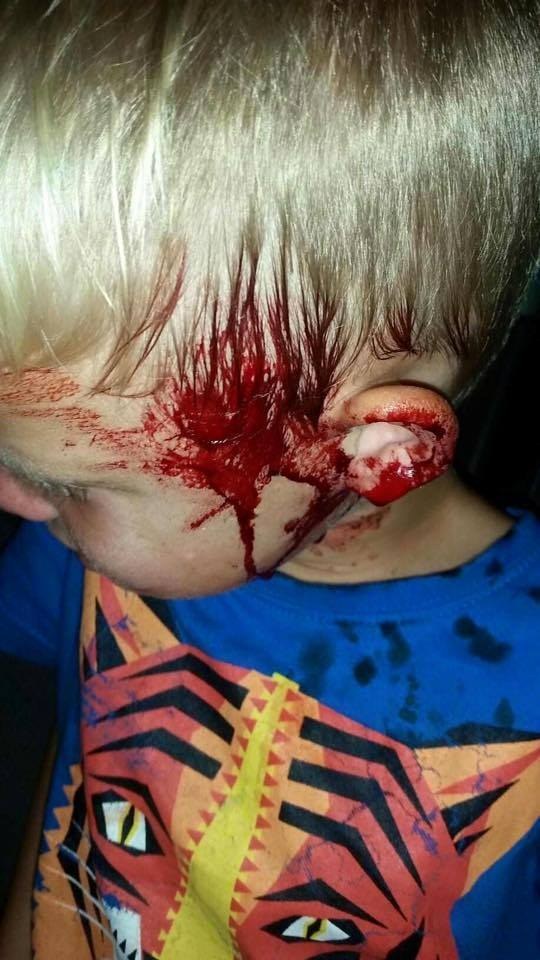 Facebook: craig.baker.39
The story was shared on Facebook last night, quickly racking up thousands of shares. Craig Baker, who uploaded the photos, said little Tyler is OK, after what must have been a scary couple of hours.
"Tammy (his mum) heard the scream and ran in and had to pull the snake off him. Thank God Brady came to save the day and got rid of it."
The whole thing went down in the northern NSW town of Macksville, and the snake has since been removed from the house.