5. Machu Picchu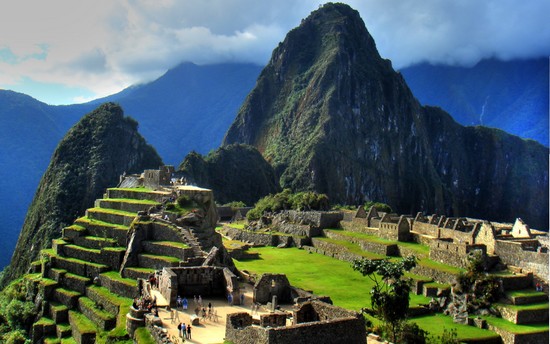 Machu Picchu is the pre Columbian, Inca empire site that is located almost 8,000 feet above the sea level. The site is located on a mountain ridge above the valley of Urubamba in Peru. The city is also called the "lost city of Incas". Machu Picchu was built around 1450, at the height of the Inca Empire. It was abandoned just over 100 years later, in 1572, as a belated result of the Spanish Conquest.
Machu Picchu was declared UNESCO World Heritage Site in 1983. In 2007, it was voted one of the New Seven Wonders of the World in a worldwide Internet poll.
4. Taj Mahal of Agra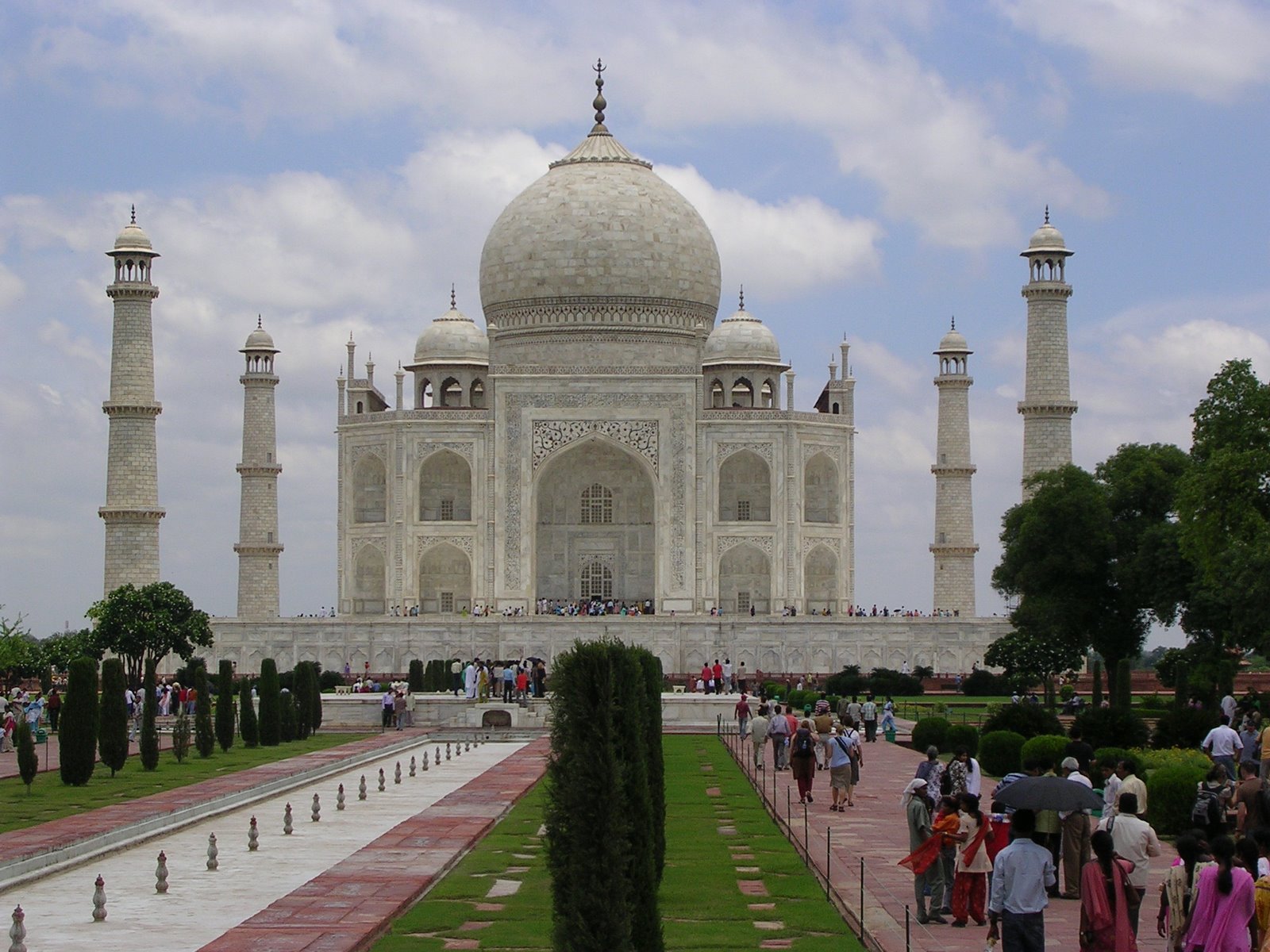 It was constructed by famous Mughal ruler Shah Jahan in memory of his beloved wife Mumtaz Mahal. The Taj Mahal is regarded as the best example of Mughal architecture and is widely recognized as "the jewel of Muslim art in India". It is one of the world's most celebrated structures and a symbol of India's rich history. The Taj Mahal attracts more than 3 million visitors a year. In 2007 it was declared one of the top 10 Wonders of the World. See also; 10 Interesting Facts About Taj Mahal.
3. Cristo Redentor Statue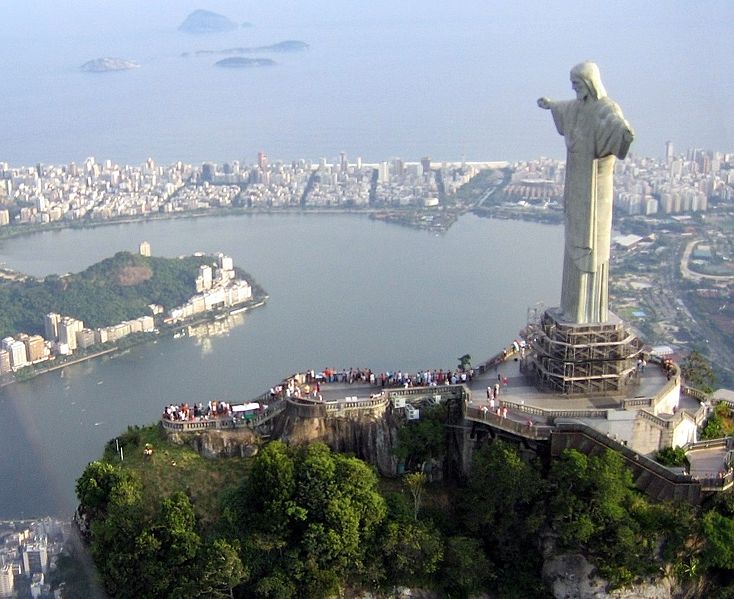 It is largest Art Deco statue in the world and the 5th largest statue of Jesus in the world. A symbol of Christianity across the world, the statue has also become a cultural icon of both Rio de Janeiro and Brazil, and is listed as one of the New Seven Wonders of the World. It is made of reinforced concrete and soapstone, and was constructed between 1922 and 1931.
2. Petra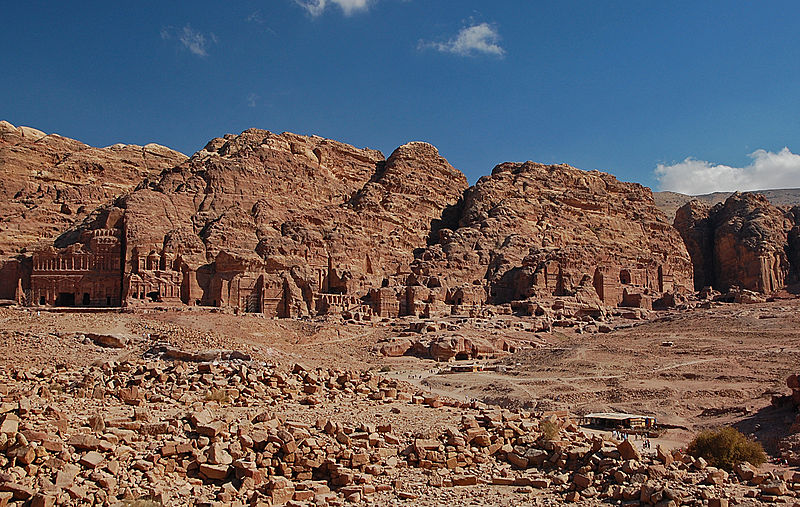 It is an archeological city of Jorden that is famous for its rock-cut architecture and water conduit system. Another name for Petra is the Rose City due to the color of the stone out of which it is carved. Established during 312 BCE as the capital city of the Arab Nabataeans, it is a symbol of Jordan. It lies on the slope of Jebel al-Madhbah in a basin among the mountains which form the eastern flank of Arabah (Wadi Araba), the large valley running from the Dead Sea to the Gulf of Aqaba.
Petra was named amongst the New 7 Wonders of the World in 2007. It is Jordan's most-visited tourist attraction and one of the "Places to See Before You Die".
1. The Great Wall of China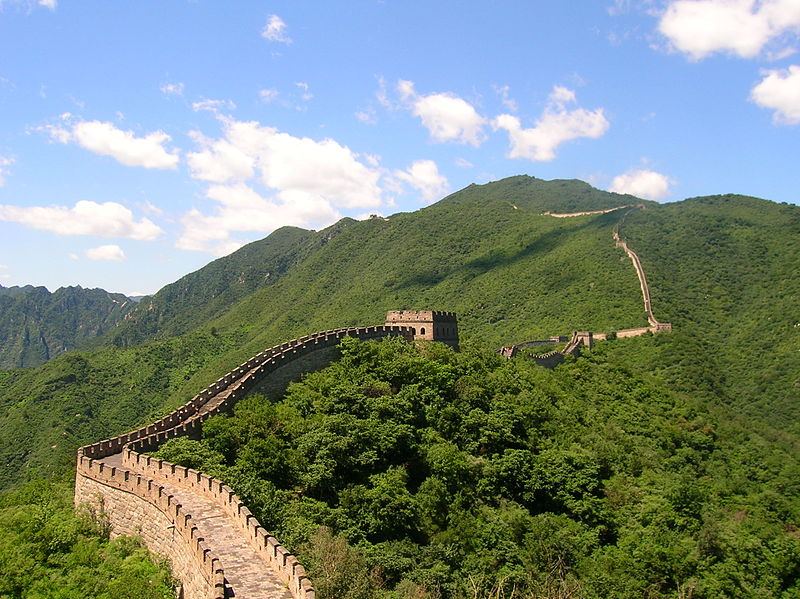 Considered one of the New Seven Wonders of the world, the Great Wall of China was constructed 7th century BC. It is a series of fortification built to protect the Chinese states and empires against the raids and invasions of the various nomadic groups of the Eurasian Steppe.