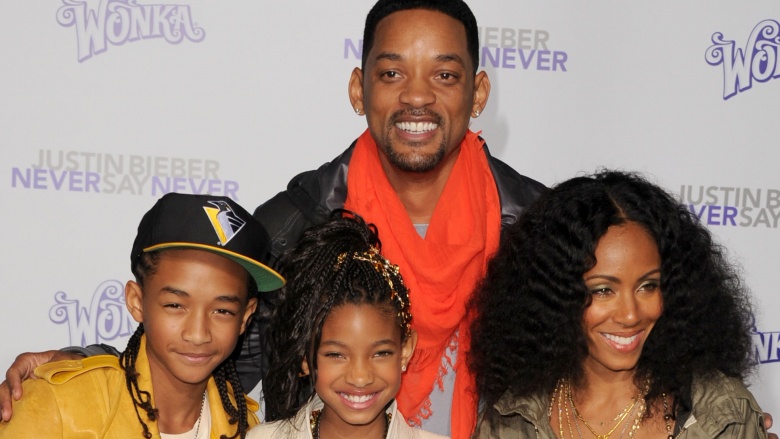 Will Smith is the male equivalent of America's sweetheart: even when his projects aren't that successful, you still root for him. He's charismatic, he's talented, he's handsome, he has a beautiful wife and kids…and, uh, yeah, about that last part? It's weird. That whole thing is weird.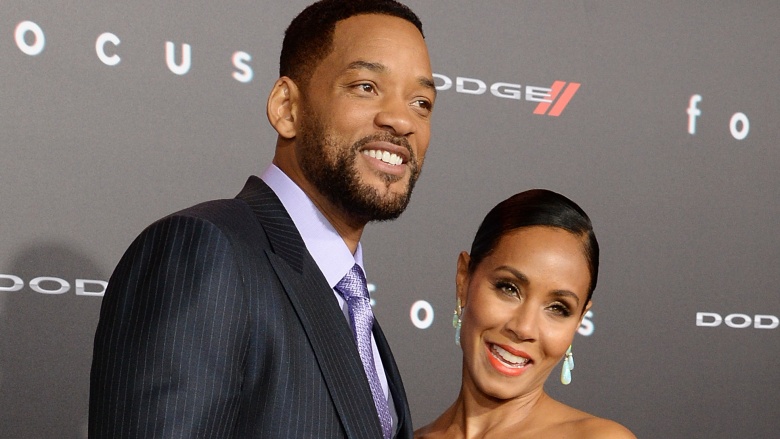 WILL SMITH AND JADA PINKETT SMITH HAVE AN ALLEGEDLY OPEN MARRIAGE
In 2013, Jada Pinkett Smith spoke to HuffPost Live about her marriage to Will Smith, referring to her blockbuster star hubby as "his own man" and saying "he can do what he wants." Many interpreted that as meaning the pair have an open relationship, as has been rumored for years. When the rumor mill started up again, Pinkett Smith took to her Facebook page to address the chatter, writing a long-winded missive on the relationship between trust and love…but never actually denying the story.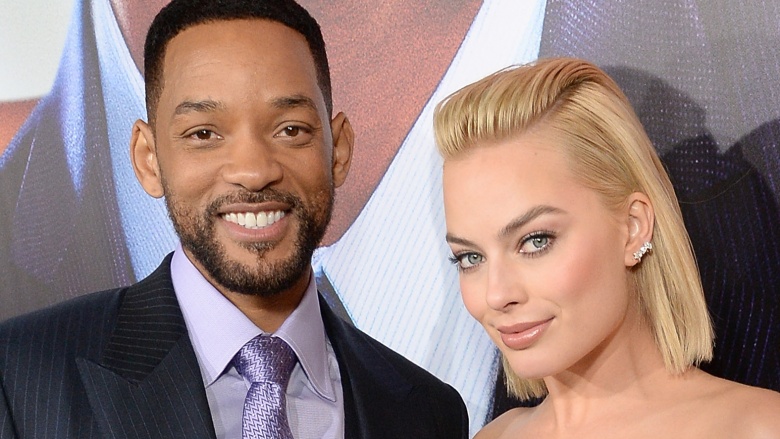 THERE ARE A LOT OF CHEATING RUMORS
When Smith was filming Focus (2015) with Margot Robbie in November 2013, it was rumored that he and the Aussie actress were mixing business with pleasure. While those rumors were never quite substantiated (and Robbie herself has a long-term boyfriend, Tom Ackerley), when the couple were cast together in 2016's Suicide Squad, many wondered if that was deliberate so they could allegedly canoodle once more. Meanwhile, Pinkett Smith was linked to her HawthoRNe co-star Marc Anthony in August 2011 after he and Jennifer Lopez announced their divorce.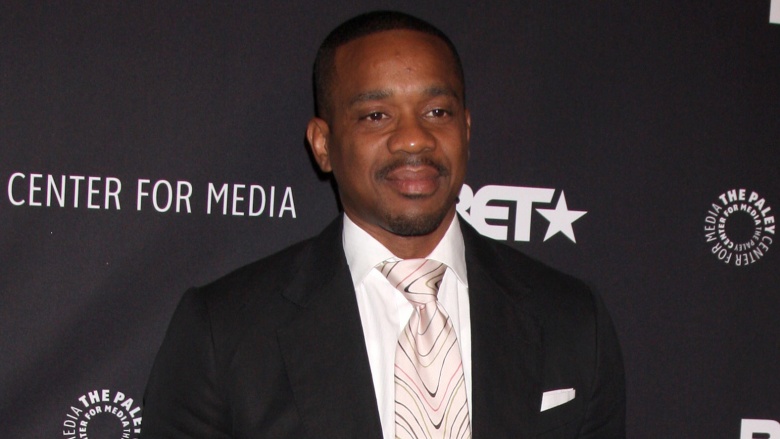 WILL SMITH AND JADA PINKETT SMITH MAY ALLEGEDLY BE "BEARDING"
Star magazine reported in March 2012 that Smith may be in a relationship with a man named Duane Martin, and that their alleged companionship was a major threat to his marriage. Martin was married too—to Martin star Tisha Campbell-Martin. Rumors have circulated for years that Pinkett Smith is also gay or bisexual and that the couple's marriage is an arrangement, carefully orchestrated by publicists and management.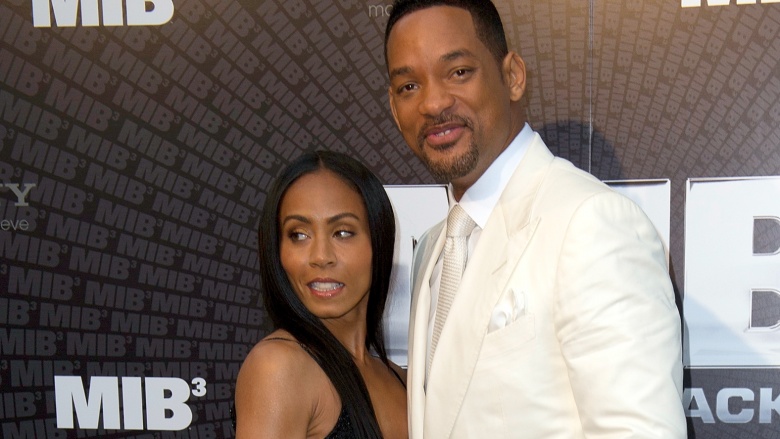 THE SPLIT RUMORS JUST WON'T STOP
Smith and Pinkett Smith have battled breakup rumors since before they even tied the knot, but those tales came to a head in August 2015. Instead of simply supermarket tabloids reporting an impending divorce, even more reputable outlets picked up the story. However, Smith denied it all on a Facebook post, with Pinkett Smith chiming in on Twitter to concur. Despite the constant denials, one has to wonder if where there's smoke, there's fire…especially since the only times you see the couple together are on red carpets and never in candid photos.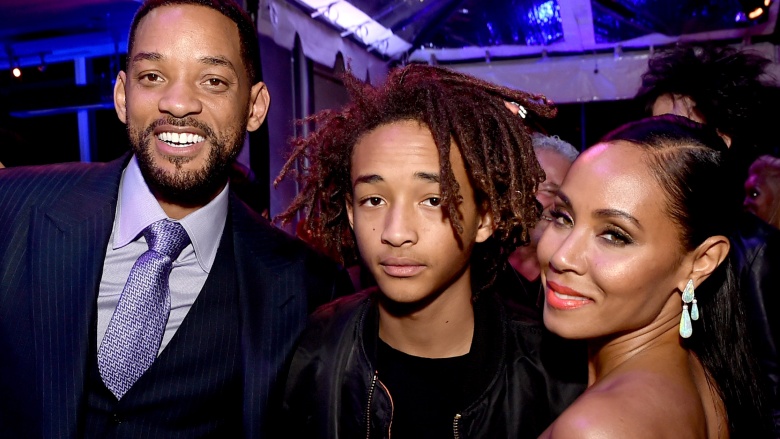 THE SMITHS MIGHT BE SECRET SCIENTOLOGISTS
The Smiths, as well as church officials, have adamantly denied any involvement in the controversial Church of Scientology, but it's hard to believe them given the wealth of connections the family has to the religion. Showbiz 411 reports that Smith's former business partner, James Lassiter, warned him about the possibility of Scientology interfering with his career. A former principal at the school Smith and Pinkett Smith founded, the New Village Leadership Academy, told Radar Online that the curriculum is almost entirely Scientology-focused. The Smiths are BFFs with Tom Cruise. On top of all that, the whole dozen or so people who saw After Earth (2013) can pretty much confirm that it's essentially a Scientology propaganda film, featuring so many of the ideas, ideals, and beliefs from the church in the movie.
WILL AND JADA DISAGREE ON HOW TO RAISE THE KIDS
When the 2014 remake of Annie was in development, Smith was a producer and initially planned on having daughter Willow Smith star in the titular role. More split rumors began to spread when Willow quit the movie to "just be 12," with sources speculating that Will wanted to push the kids into show business more than his wife did. It may also explain why Jaden Smith has kept a low profile professionally since After Earth bombed in 2013.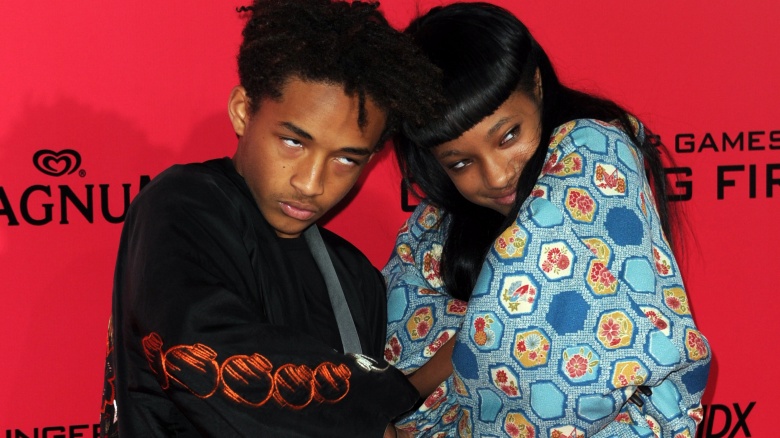 THE SMITH CHILDREN ARE SPECIAL SNOWFLAKES
Beyond their entertainment industry upbringing, the Smith children often run into trouble just from running their mouths—or their Twitter accounts—too much. While there's been plenty of coverage throughout the Internet concerning Jaden's most insane and unintelligible remarks, sister Willow isn't much better. Though she's generally regarded as more polite and professional than her big brother, the hair-whipping starlet still has some interesting opinions. For example, when The New York Times asked her how she views time, Willow explained without irony, "I mean, time for me, I can make it go slow or fast, however I please, and that's how I know it doesn't exist." The pair also claim to be "indigo children," which basically means they have a sense of entitlement, a self-described "higher awareness," and many other signs that are actually just symptoms of ADHD.
Source: looper