While it may look like a movie premiere to others, for engaged stars Amanda Seyfried and Thomas Sadoski, this was date night.

The actor and actress, who are expecting their first baby together, arrived to the red carpet at ArcLight Hollywood in Los Angeles dressed to the nines in honor of the premiere of their newest movie and first together The Last Word.

Sadoski sported a gray windowpane suit jacket and black tie while his fiancée looked radiant in a green printed dress. However, her best accessory was her growing baby bump, the silhouette highlighted by her free-flowing dress.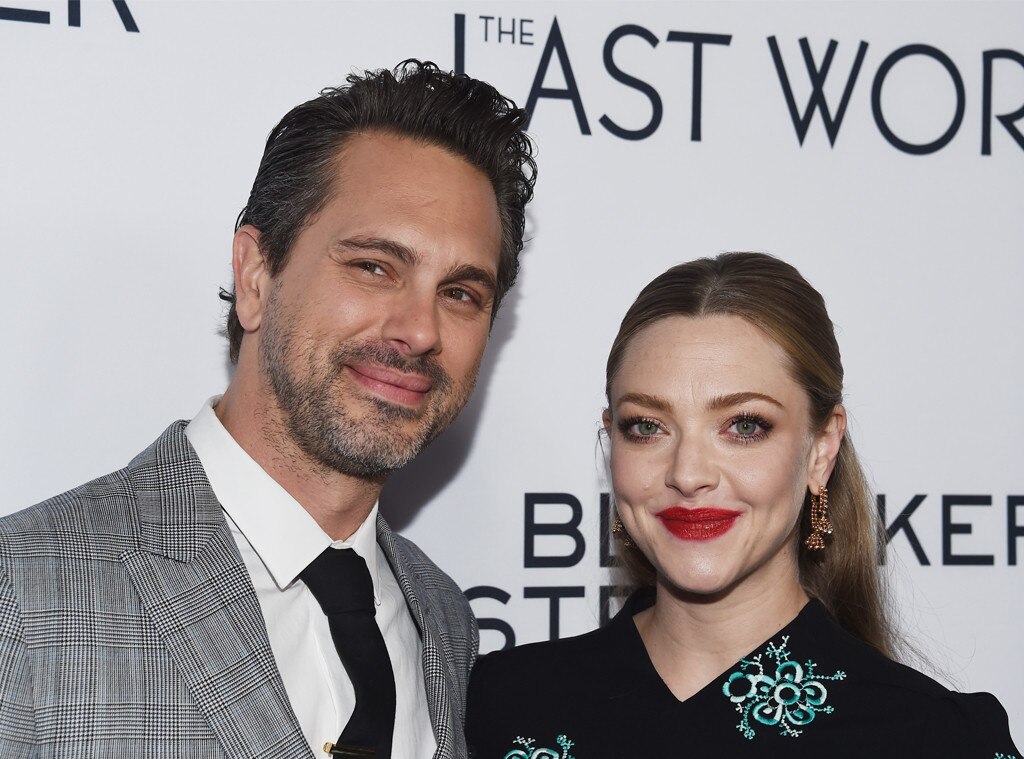 Amanda Edwards/Getty Images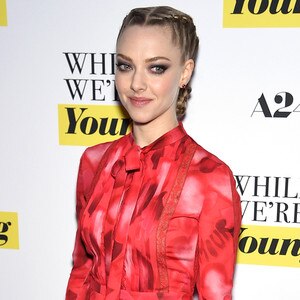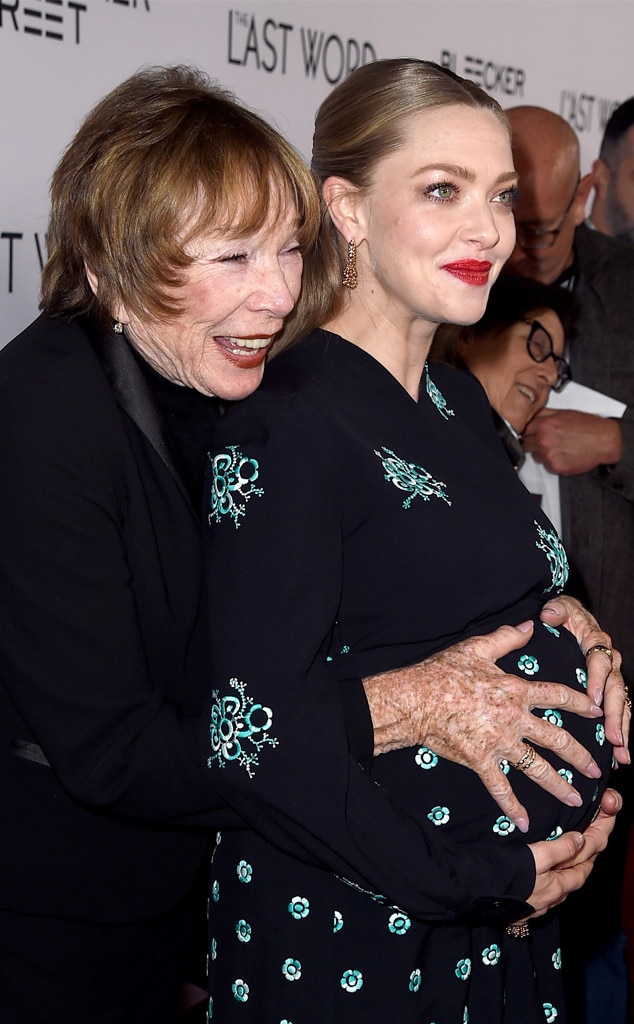 Kevin Winter/Getty Images
As the parents-to-be looked into each other's eyes along the red carpet, the actress rested her hand on her belly. Co-star Shirley MacLaine also got in on the baby bump action as she was captured by photographers embracing Seyfried's bump with her two hands.

While this is the off-screen couple's first movie together, they met on the set of the Off-Broadway production of The Way We Get By in 2015. After reuniting on the set of their new movie, sparks apparently flew and by September 2016,  E! News confirmed they were engaged. Two months later, Seyfried was sporting the beginnings of a baby bump something she had been wanting for years.
Well, that time has finally arrived! It's only a matter of time now until Amanda begins her newest role as mom.