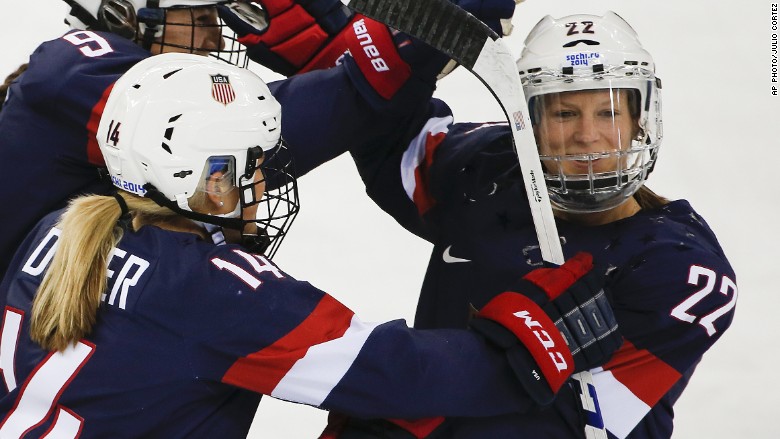 The American women's ice hockey team easily defeated Finland in its semi-final match at the PyeongChang Winter Olympics on Monday.
Team USA dominated the match at Gangneung Hockey Center where they won 5-0 to progress to Thursday's final.
Dani Cameranesi scored twice and Jocelyne Lamoureux-Davidson, Gigi Marvin, and Hilary Knight all scored once in the straightforward win.
The U.S. will play the winner of Monday's other semi-final between Canada and Olympic Athletes from Russia.
Should Canada advance to the final, it will be the third consecutive Winter Olympics in which the U.S. and Canada have faced off. Canada took gold at both the 2010 Vancouver Games and the 2014 Sochi Games.