A developer has created an app that brings the iPhone X's camera cut out to Android handsets.
Named the 'XOutof10', the troll app doesn't do anything other than create a black space around the top of the screen – mimicking Apple's sensor notch.
"You, the average Android user, probably had a laugh on Apple users about the new camera bump that covers the screen's content," the developer writes on GitHub. "Well, you won't pay 999$ just to test it. And now, you don't need to!"
https://t.co/ueprU6TrTl
Hahaha, this is why #Android is so cool! Can't stop laughing 😂😂😂

— Divesh Chadha (@KaffeinatedDC) September 19, 2017
How to convert Galaxy S8 to iPhone 10#xoutof10 pic.twitter.com/2bZ82phYy4

— max เองง (@maxmaczaa) September 19, 2017
Want to know how an IPhoneX works for free.?"Xoutof10" app from Ido gives u an iPhoneX simulation in your android phone.Try it now.#iPhoneX pic.twitter.com/KlyPRJaJ77

— Abhishek V (@Abhishek2612V) September 19, 2017
LOL, there's an #Android app in the Play store called "XOutOf10" that simulates the #iPhoneX bump for Android phones. pic.twitter.com/qxyWkL5aFi

— Adrian (@HIshortgeek) September 19, 2017
The developer has made the app available to download on GitHub. It's compatible with Android Marshmallow and higher but not if you're running Android Oreo, sadly.
It comes after Samsung announced their official response to the iPhone X's unveiling – the folding smartphone.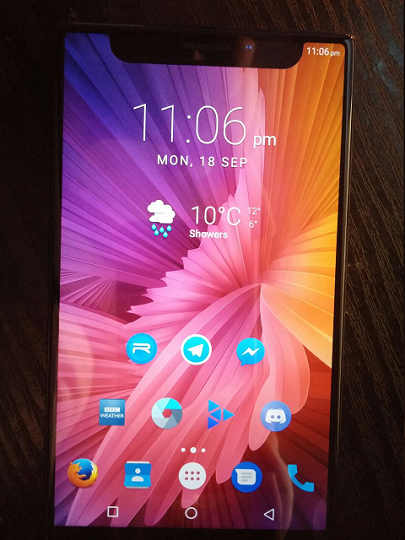 Credit: GitHub
The tech giants said that they had already developed prototypes on flexible screens.
In fact, last week, just hours before Apple's Tim Cook took to the stage, Samsung Electronics president of mobile business, Koh Ding-jin, said in an interview with Associated Press: "As the head of the business, I can say our current goal is next year.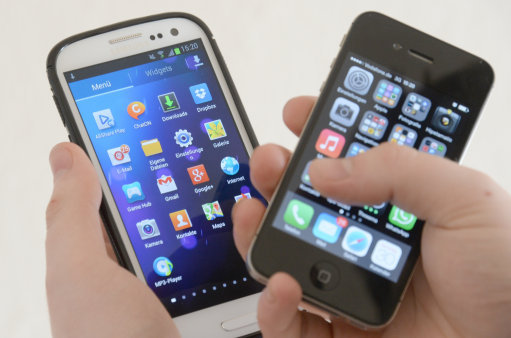 Credit: PA
"When we can overcome some problems for sure, we will launch the product."
So it looks like the battle of the tech companies will rage on.
Featured Image Credit: PA Images