5. Thailand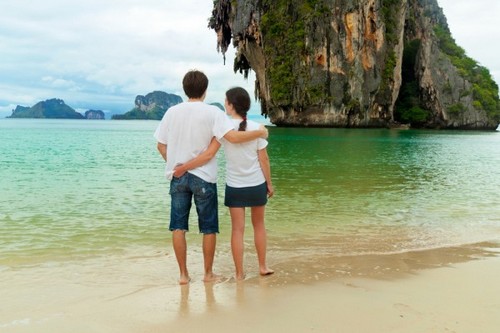 This Southeast Asian oasis spot on the 5th in the best honeymoon locations around the world. It's a place where the jungle is filled with ornate temples, and the cities are packed with ancient palaces and an array of street food. Here, the beaches are wide swaths of sand set against a sparkling ocean that's punctuated with towering limestone island formations.
4. Bali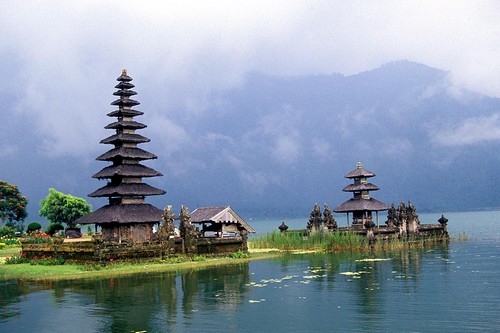 Enjoy the transparent waters,coral reefs and pristine beaches of the tropical island. This Indonesian heaven is one of the most romantic spots for honeymooners. Aside from its gorgeous natural elements, the island is also known for its diverse art forms and its music. Immerse yourselves in the local culture with a visit to the spa, where treatments feature Balinese healing traditions, and indulge in the delicious authentic cuisine.
3. Cancún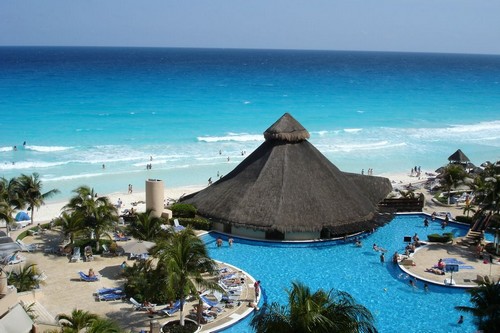 One of Mexico's most popular beach destinations. Despite its singles-gone-wild, party zone image, Cancun has plenty to offer in the romance department. At this budget-friendly atmosphere, you'll be greeted by powder-soft sand and sparkling blue waters. Explore the ancient ruins, including the Chichen Itza and the Coba. If you're the type of couple who craves nightlife, you'll be happy here, even the resorts' bars and lounges tend to be lively well before nightfall.
2. Maldives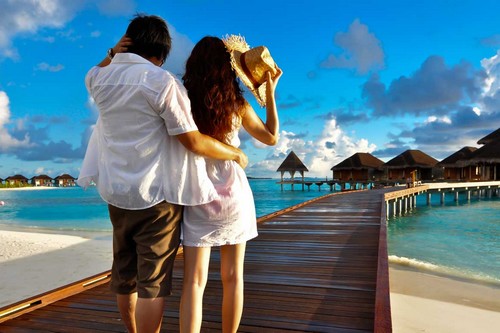 If you're seeking a definitively different honeymoon experience, this spectacular hideaway is the ultimate place for you. If you want your honeymoon to be the best, the most memorable trip of your life – Maldives is the ultimate destination. This destination offers crystal-blue water, sprawling coral reefs, gorgeous sunsets and endless beaches that you'll have all to yourselves and lagoons where you'll be the only swimmers. Relax in an over-water bungalow and watch the vibrantly-colored fish and dolphins swim by.
1. New Zealand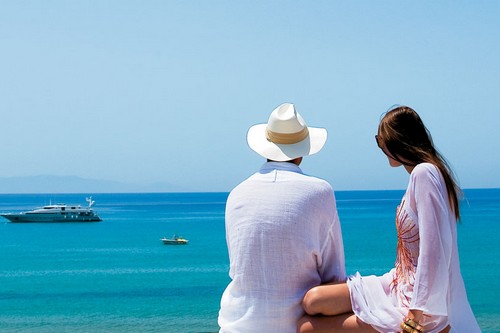 Located southeast of Australia, New Zealand is a majestic country filled with soaring mountains, towering cliffs, magical fjords and glistening waters. Pure, rugged natural beauty – the area promises visitors a heart-pumping experience. From sailing, skydiving, hiking, bungee jumping to ziplining to rock climbing to parachuting, here you'll find plenty of adrenaline-pumping activities.