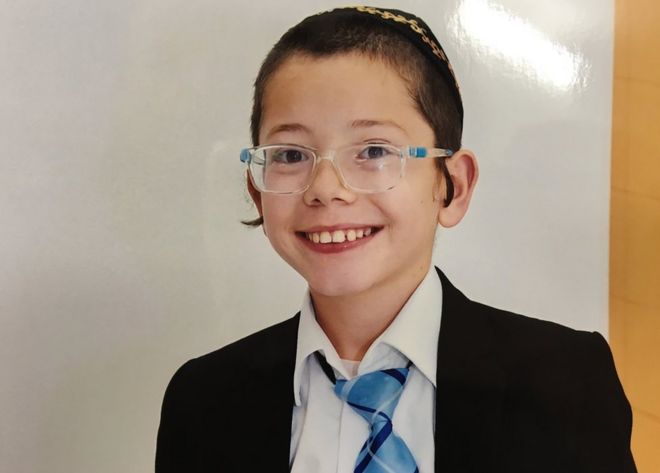 An Israeli boy whose parents were killed in the 2008 Mumbai terror attacks has returned to the Indian city for the first time as part of a delegation.
Moshe Holtzberg, 11, will be present as Israeli PM Benjamin Netanyahu opens a memorial for the victims of the attack.
"I am very happy", Moshe told reporters in Hindi soon after his arrival.
Moshe will also visit his old home, Chabad House, a Jewish cultural centre, where his parents worked.
He was saved by his Indian nanny, Sandra Samuel.
She said she found Moshe, then barely two-years-old, standing over the bodies of his parents, and so she grabbed him and ran outside to safety.
Ms Samuel, a widow, gave up her life in India and left her two sons to move to Israel and continue caring for Moshe.
Rabbi Israel Kozlovsky, who now runs Chabad House, told reporters that Moshe's visit was "very emotional" for them.
"We are very excited to meet Moshe, who's not a baby anymore but will always remain a baby in our hearts," he added.
BBC correspondents say that Indian media, who covered his story extensively when he was saved, are still referring him to as "baby Moshe" and his return is generating great excitement.
Moshe's parents were among six people killed by gunmen at Chabad House in the Mumbai attacks, which began on 27 November 2008.
The luxury Taj Mahal Palace and Tower and Oberoi-Trident hotels were also targeted, along with the city's Chhattrapati Shivaji train station.
The attacks left 174 people – including nine gunmen – dead.