Adobe is letting users download a pre-release version of Illustrator CC 2018 to fix issues with macOS High Sierra. The pre-release also come with a Puppet Wrap tool and a new Properties panel.
The decision to launch a pre-release came after Adobe was made aware of issues between Illustrator CC 2017 and the latest version of macOS 10.13, otherwise known as High Sierra. In this macOS, users found Illustrator to be unusable. And with no option to roll back to macOS 10.12, and new Macs only coming with the latest OS, they were stuck.
As well as running smoothly on macOS 10.13, the Adobe Illustrator CC 2018 pre-release comes with two new key features: the Puppet Wrap Tool and an updated Properties panel.
There could well be some technical improvements that we can't see at the minute, but for now these are the standout improvements.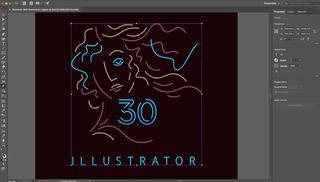 The Puppet Wrap tool (located under the Free Transform tool) looks like a vector-specific version of its Photoshop namesake that made its debut in Photoshop CS5. This tool enables you to wrap individual objects by placing pins on an element and pulling them around to achieve the desired shape.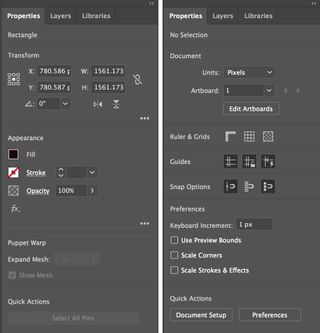 Meanwhile, the new Properties panel combines tools and parameters linked to the tool or object you've selected with what usually sits in the control bar. Quick Actions can also be found in this panel to deliver a more streamlined workflow.
It's not just Mac users who have had trouble with Illustrator CC recently. Wacom tablets and InDesign reported similar issues, both of which have been resolved with a new Wacom driver and a macOS update.
Adobe Illustrator CC 2018 is available to download as a pre-release here. When you click on the link you'll be taken to a sign-in page. Once you're in there's a chance that you'll have to give yourself an Adobe Forums Name before finally getting to the download page.
There's no word yet as to when Illustrator 2018 will be officially launched, although we're expecting to hear something at the Adobe Max conference in Las Vegas next week. Our money's on a launch between next week and the end of November. Creative Bloq will be there, so as soon as we can, we'll let you know more.