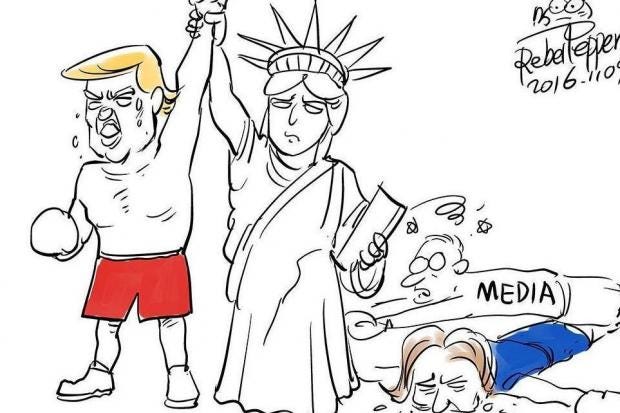 One year ago, news broke that Hillary Clinton had lost the presidential race.
The realisation that businessman Donald Trump had been elected as the 45th President of the United States of America left many people utterly speechless.
To say the news was polarising would be an understatement of monumental proportions.
This illustration by The New Yorker's Paul Noth about Donald Trump from 2016 was widely shared online:
Cartoonists all over the world marked the shocking victory with illustrations. Here are some of the best from November 2016: 
1.
2.
3.
4.
5.
6.
7.
8.
9.
10.
11.
12.
13. 
And finally…
14.