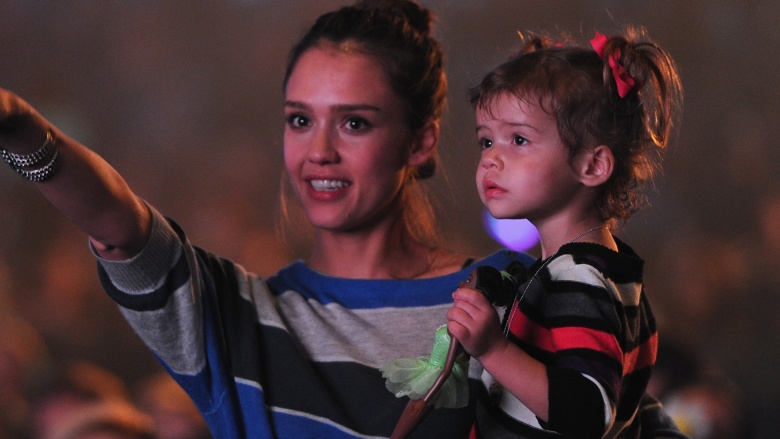 There's an old adage that goes, "Children should be seen and not heard," suggesting that kids should behave and not make a nuisance of themselves. However, celebrity kids are often thrust into the spotlight alongside their famous parents whether they like it or not. Some thrive under the glare of paparazzi flashbulbs and become fashions stars, famous-for-being-famous tabloid darlings, or entertainers themselves. Others can short-circuit and spiral downward, due to the trappings of fame. Some celeb parents work overtime to shield their offspring from fame. As such, there are several celebrity children you never hear about, likely due to some careful parenting and the fact that these kids are young and therefore kept out of the public eye. Whatever the reason, these celeb kids are neither often seen nor heard at all.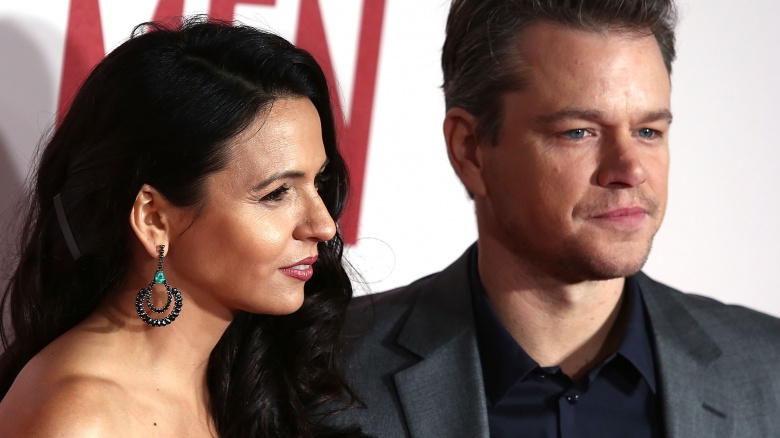 MATT DAMON'S DAUGHTERS ALEXIA, GIA, ISABELLA, AND STELLA
Matt Damon is outnumbered at home, with four daughters and his wife. Damon married a civilian, aka a non-celeb. He and wife Luciana maintain a happy, female-dominated home, keeping their little ladies away from the spotlight. We rarely ever hear about Alexia, Gia, Isabella, and Stella. They have fabulous names. They probably have fabulous private lives, too.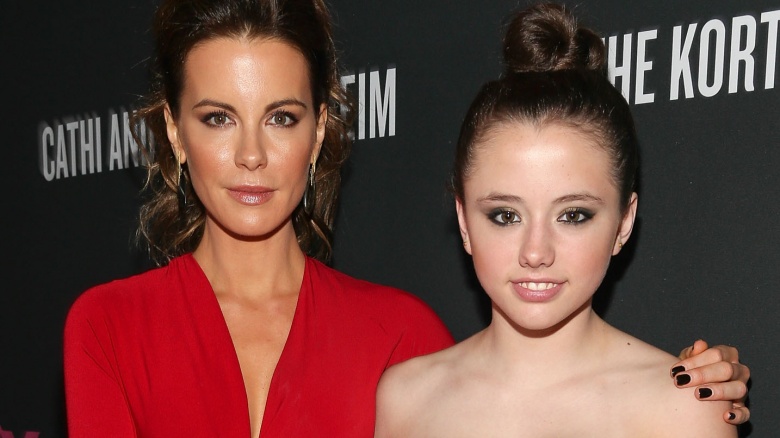 KATE BECKINSALE'S DAUGHTER LILY MO SHEEN
The English actress and her former boyfriend, Masters of Sex actor Michael Sheen, are parents to the absolutely gorgeous Lily Mo. We sometimes get a glimpse of lovely Lily when she is dashing around Hollywood with mom. But she's not part of any "squad" occupied by the Jenner Sisters, the Sisters Hadid, the Fannings, or anyone else.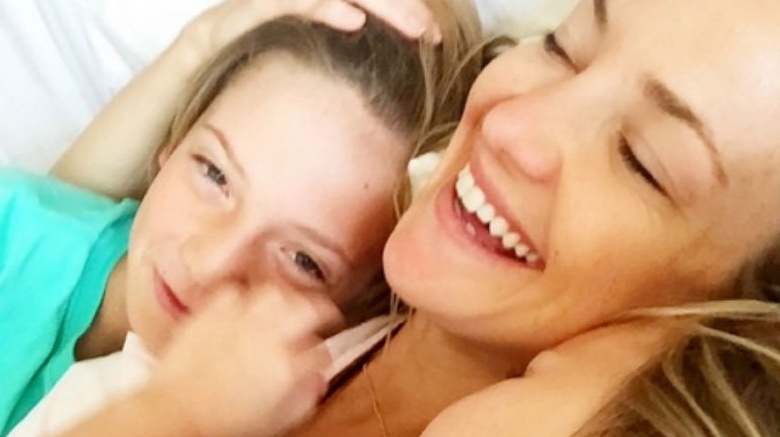 KATE HUDSON'S SON RYDER RUSSELL ROBINSON
We hardly see much of Kate Hudson's son Ryder Russell Robinson, whose dad is her first hubby, Black Crowes frontman Chris Robinson. That's probably because mom isn't shoving him in the paparazzi's face. If you follow K. Hud on Instagram, you will see pics of Ryder and her other son Bing. But that's about it. She keeps them well-protected, like a good mother hen.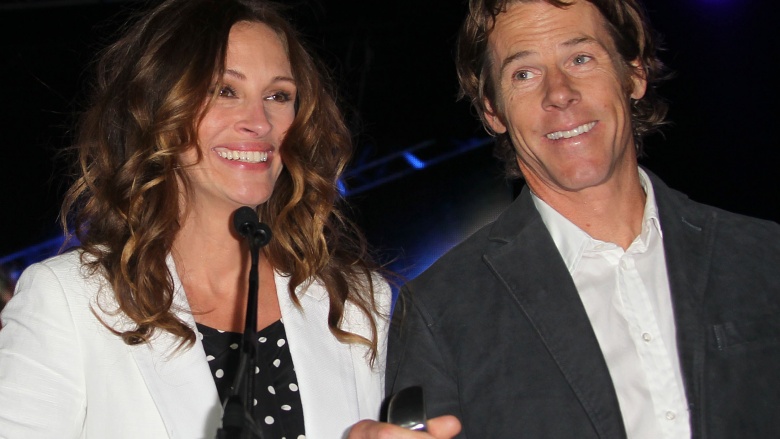 JULIA ROBERTS' CHILDREN HAZEL, PHINNAEUS, AND HENRY
The Pretty Woman has a brood of three: Hazel, Phinnaeus, and Henry. (Haz and Finn, you might be curious to learn, are twins.) The actress keeps her kids safely shielded from the public eye. However, when a photo of the family, with Roberts' husband and dad Danny Moder, surfaced, the media went nuts over how big the kids got since we never see 'em. It was the rare glance at Roberts' beautiful family.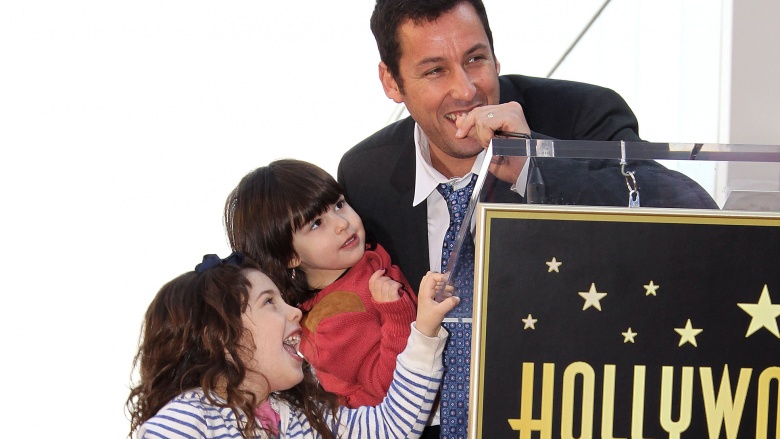 ADAM SANDLER'S DAUGHTERS SADIE AND SUNNY
The funnyman is dad to a pair of adorable daughters named Sadie and Sunny. The little ladies are young, but we don't see them much, save for his family-friendly film premieres. Dad is helping them to avoid fame during their formative years and he gets major kudos for that. He also gets massive props for working their lemonade stand. Now that was quite a photo opp that circulated in 2014.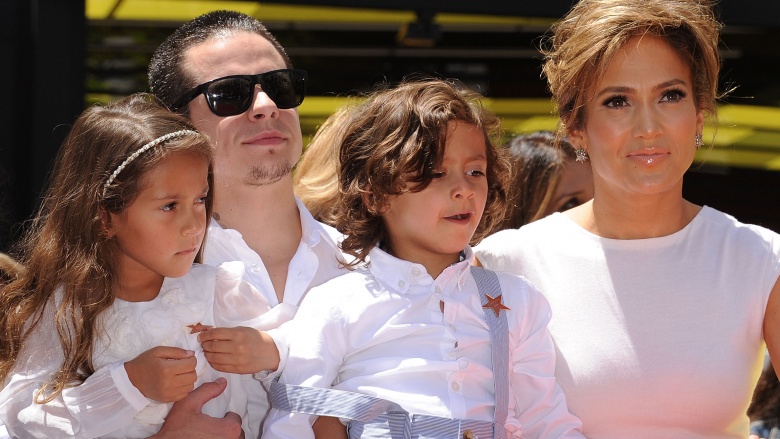 JENNIFER LOPEZ'S TWINS MAX AND EMME
J. Lo is mom to those mega cute twins Max and Emme with her ex Marc Anthony. The ultimate multi-hyphenate doesn't parade her twins around in public, nor does she share tons of pics of the pair on social media. She keeps her kids largely private and that could be a matter of safety. You never, ever know who is lurking.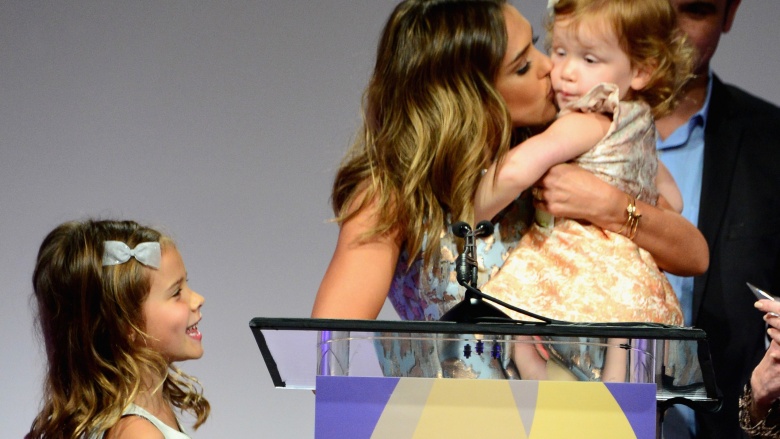 JESSICA ALBA'S DAUGHTERS HONOR AND HAVEN
Jessica Alba is a mogul more so than an actress nowadays with her lifestyle brand, The Honest Company, raking in millions. Her two young daughters Honor and Haven show up in paparazzi shots snapped when mom is running errands in Los Angeles. But for the most part, Honor and Haven aren't heavily photographed, like, say, North West, who never met a camera she didn't like.
Source: looper