The term sports car is a vague one. Yes, they need to be fast, have a vivacious engine and be engaging when you want to enjoy yourself, but there are so many niches within the term.
You have some which are so focussed on the sports element that they resemble stripped out track cars made for the road, while others are lovingly crafted and place comfort and luxury above the traditional callings of a sports car.
Even how they deliver their thrills are different, with some manufacturers making the engine the shining star, while others focus on balancing and fine-tuning to make the cars shine when the road gets twisty. Regardless of the approach, we have done the tough job of crafting a list of the best ten sports cars currently on sale to help you decide.
1. Porsche 911 Carrera
We've been here before. The 911 is improved beyond question. It's easier to live with than before and superior to drive, for the most part. It's all the good bits of the first generation 991 tweaked and enhanced. Then there's the significant bit, which, as usual, will upset the purists.
If you'd never driven a naturally aspirated 911, the arrival of a turbocharged Carrera wouldn't be a big deal. Two things to note, though. First, like moving to water cooling and electric steering, it's inevitable and we'll get used to it. Second, this is still a good engine and it's in the best sports car.
2. Jaguar F-Type
The F-Type shows that Jaguar can produce a car of true sporting specialism as well as any German manufacturer. It's a machine of incredible allure – and, like the E-Type was, it's great value.
The car falls short of being truly exceptional – it has too many imperfections for that – yet even so there is no question that the F-Type is another landmark in the 21st century recasting of the Jaguar brand.
It's an inspired car, but it's not encumbered by its maker's sporting legend. It may not be perfect, but it is wonderful.
3. Lotus Evora
Lavish the Evora is not and even in a car of such undoubted ability, we think today's customers demand more. That said, there's no car on sale today with superior dynamic ability.
The Evora is a benchmark and an object lesson in how to make a car handle, ride and steer. It could even take a lot more power than the 410bhp it's currently allowed.
Compromises elsewhere, though, mean that ultimately the Evora remains a car for the handling purist. That's fine for a second car or a set of weekend wheels, but more difficult to justify when you're talking about a £70,000-plus GT model.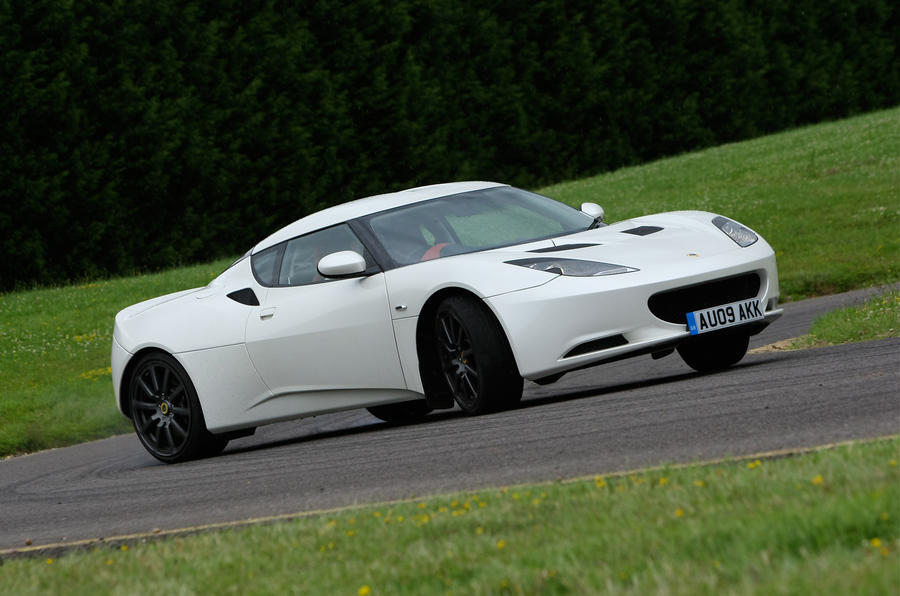 4. BMW i8
The i8 is one of the most compelling cars we've tested in years, not only because of its fascinating powertrain and unusual but appealing dynamics but also because of how exquisitely finished it feels as a product – both inside and outside – and how easy it would be to live with.
That its dynamics fall short of the best we'd expect of a sports car (the balance is even a touch off for a GT car) is ultimately a minor drawback. The i8 will pinch sales from the 911, no doubt, but the Porsche remains far better to drive.
5. Nissan GT-R
However long in the tooth it has become, Godzilla is in rude health. If speed is what you want, nothing does it better below £100k.  But then speed probably isn't all you want in a modern sports car. Nissan knows this.
It has tried to make the GT-R a more rounded, luxurious and mature axe-wielding mentalist of a device – and it has made a difference, albeit not a big one.
Delicacy isn't this car's forte any more now than it was before but, compared with the increasingly digital-feeling cars launched around and about it, the GT-R offers more charm than ever.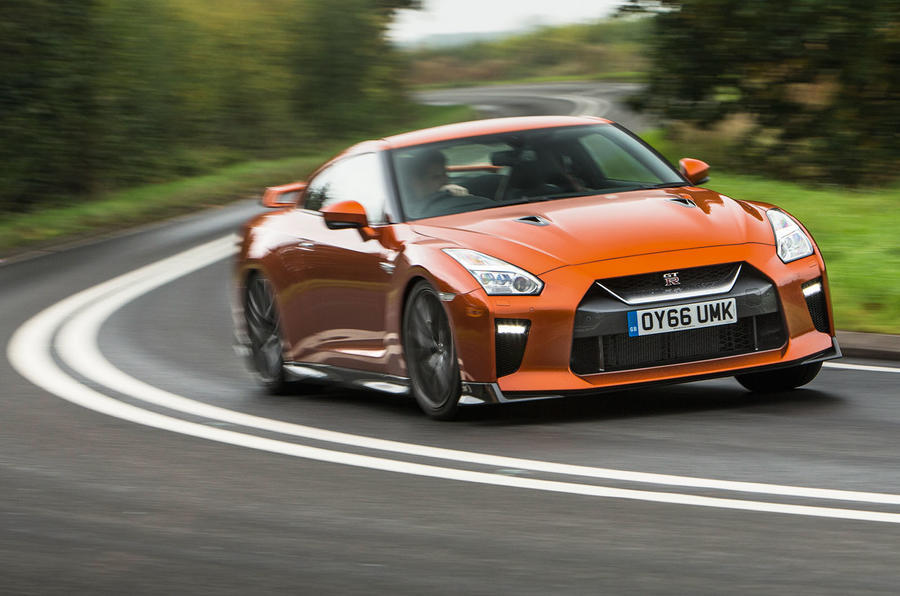 6. Lexus LC
As a keen driver, you feel inclined to make a case for the LC. It has a superbly charismatic and likeable V8 engine, and the balanced, spry, involving handling make it feel, at times, more of a natural rival for a Jaguar F-Type or a Porsche 911 than a Mercedes S-Class Coupé.
It seems large, heavy, leaden-footed and a bit cumbersome on the road at times too – so you never quite escape a feeling of ambivalence towards the car.
Ultimately, depending on how much you're moved by its virtues or irked by its shortcomings, this car is either a bit of a rough diamond or the dreaded curate's egg. For us, it's much closer to the former.
7. Chevrolet Corvette Stingray
If you were asked to predict what the Corvette Stingray would be like based purely on its on-paper specification and how it looks, our bet is that you would not be wide of the mark. It's a large, old-school supercar with a brawny naturally aspirated engine, a manual gearbox and rear-wheel drive.
Sounds very traditional, and it is, to an extent, but it comes with an interior which, while not causing sleepless nights in much of Germany, is a quantum leap over that of the model it replaces.
There's plenty of ability here, and it is greatly enjoyable if you can find the right places to deploy it.
8. Maserati GranTurismo
That Maserati has got so many of the basics right makes the remaining few failings all the more frustrating. How difficult could it have been to get the seating position right, for example, or to fix the odd trim issue, or perfect the adjustable damping?
More complex, and thus more forgivable, is that just occasionally we wish the GT had a bit more guts and glory, and hit a little harder.
While we can't ignore these teething troubles in our overall rating, we would be the first to admit the GranTurismo remains a truly desirable car. For the first time in a long time, you no longer need to make excuses to buy and run a Maserati.
9. Alfa Romeo 4C
The 4C is an excellent driver's car, although it won't suit everyone. It has a few flaws. Some will say a Porsche Cayman is more 'grown-up' and 'finished', and they are right. It is certainly more of a car that you could easily drive to work.
But, put frankly, the handful of people who buy one each year will not give a damn. They will not be thinking about Porsches. They will be Alfa 4C owners, and they will have discovered one of those cars that truly stands apart from the rest.
10. Morgan Plus 8
The Plus 8 retains a certain something. Every one of us was swayed by its looks or its noise or the way it went in a straight line. And had those things been combined with the old-style chassis, we'd have adored this car.
However, its failings are harder to forgive when it has the latest architecture beneath it and it demands that you part with the far side of £80,000 before options.
So although it remains quite an easy car to like, you should be fully aware of what you're buying.