People complain when they return to their car with a fine on the windscreen, even if it is parked illegally. Some might profess, 'I was only gone for a few minutes' or 'I didn't have any change', but at the end of the day, it's against the rules.
While most jurisdictions will happily slap on an infringement notice, one group in Benxi, Liaoning province, China, got creative with their penalty.
Check it out here:
Credit: Youtube
To be fair, the driver hadn't just tucked into a no-parking space, they were planted directly in front of a security building. The female driver allegedly had been parked in the spot for 38 hours and refused to pay the fine.
So, they took matters into their own hands and decided to rent a crane. Once firmly attached, they hoisted the Mazda vehicle into the air and lightly placed it on the security guard building. They clearly had a lot of trust that that small outpost would hold the weight of the car.
The driver of the vehicle had to grab a representative of the building complex and get the matter resolved at a local police station. She eventually got the security guards to order the person operating the crane to bring the car safely back down.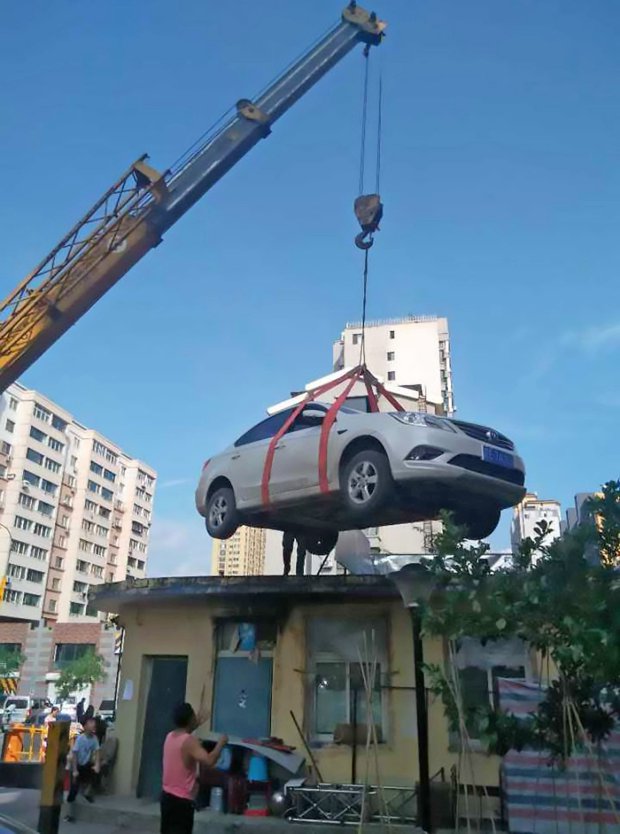 Credit: AsiaWire
While it's unclear whether she still had to pay the fine, it should teach her, and anyone else flouting the parking laws, not to mess with security guards.
While this woman's parking was arguably pretty extreme, others have been booked for very innocuous things. Deborah Adwent parked her Ford at Dorking train station in Surrey, but was whacked with the fine after she failed to straighten her front tyre.
Indigo, the firm who own the car park, have said that Deborah was 'not parked correctly within a parking bay'.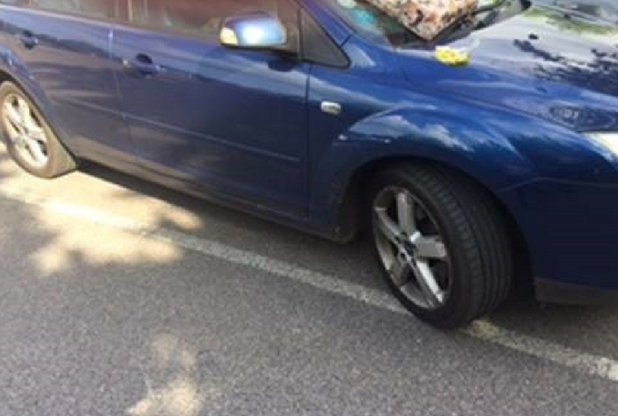 Credit: SWNS
She said: "I was absolutely livid, it took me three days to calm down to write the appeal, I was so angry. I see people park on the white lines without receiving notices all the time."
She also went on to say that the parking spaces aren't one standard size, and in the past, she's had to climb out of her boot because there wasn't enough room to get out the doors. Deborah wasn't giving up that easily though, and was planning to appeal to the private land authority.
Featured Image Credit: AsiaWire