Ronaldo and Messi are, once again, set to go head-to-head but this time off the pitch as the 2017 Ballon d'Or is named on Thursday in Paris, France, atop of the iconic Eiffel Tower.
But Spanish reports suggest Ronaldo will be handed the prestigious individual gong after leaks surface online.
He helped his side win the La Liga title, while also netting in the Champions League final as Real Madrid beat Juventus to successfully defend the European trophy.
And ahead of the awards ceremony, Ronaldo Jr. has sent a touching message to his fathers rival.
He posted a picture of him shaking hands with Messi alongside his father, accompanied with the words: "Thank you my idol, Leo Messi"
Class.
His idol is Messi. But could the Real Madrid and Barcelona stars ever be friends?
The Argentine ace doesn't think so.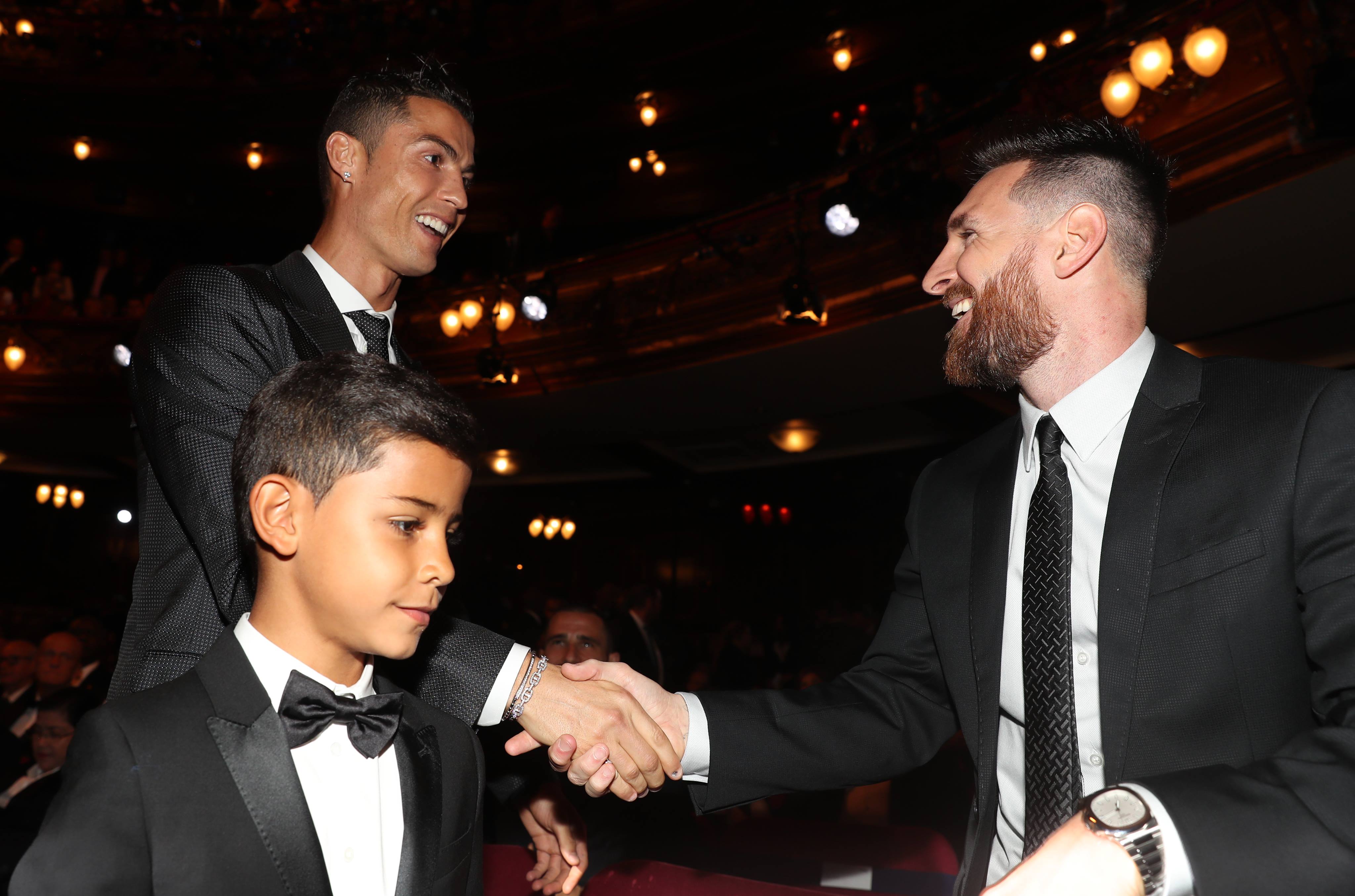 Ronaldo and Messi greet each other at the FIFA Best awards ceremony. Image: PA
Despite boasting nine Ballon d'Or gongs between them, Messi is unsure whether they can become friends.
"I don't know if we will be," he told MARCA.
"Friendship is built through spending time together and getting to know each other. We have no relationship, mainly because we only see each other at awards ceremonies and that's the only time we speak.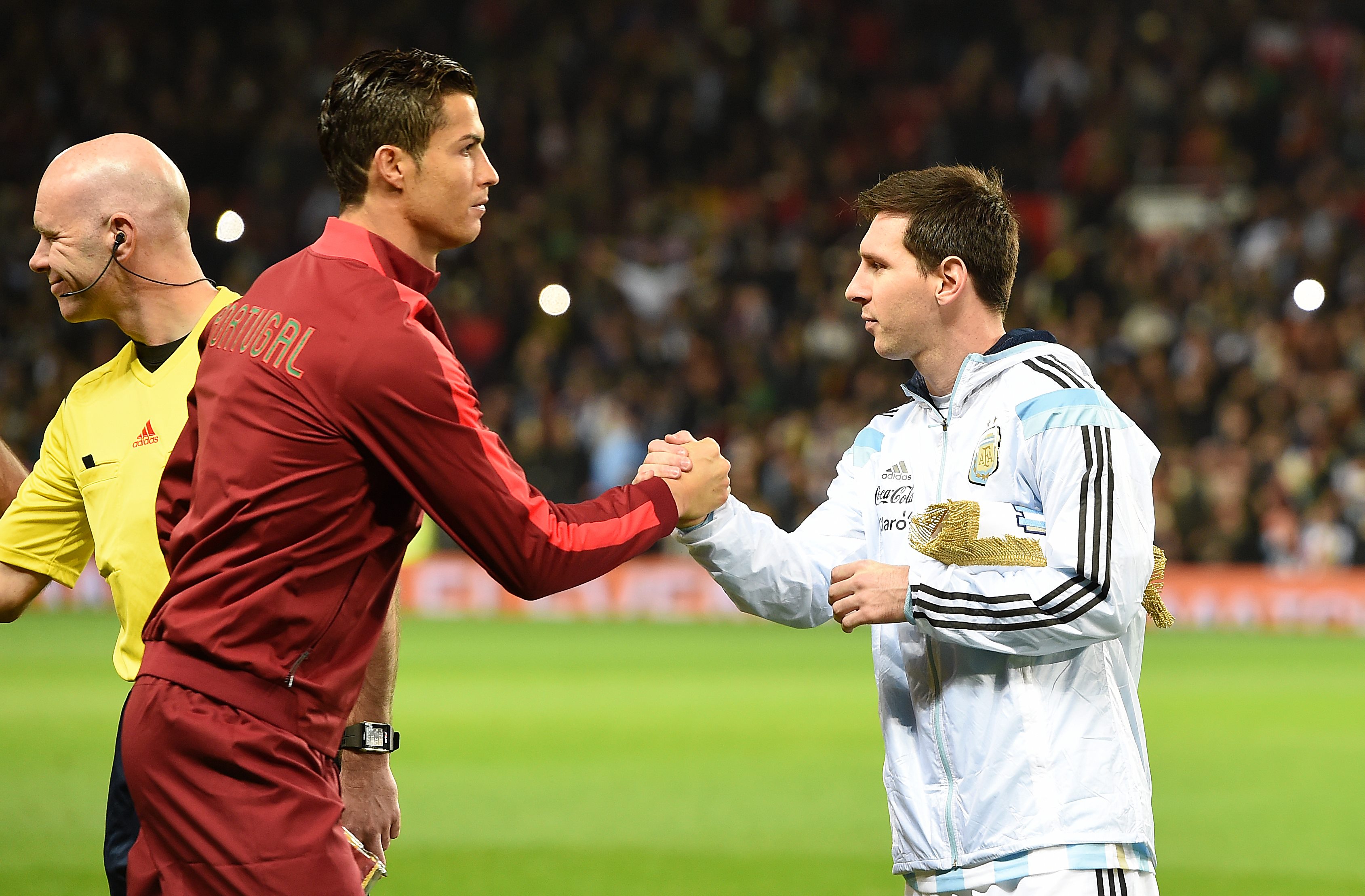 Ronaldo vs. Messi on the international stage. Image: PA
Messi added: "Everything is fine, but our lives don't cross over very often."
Their paths will cross at the Bernabeu on Saturday 23rd December as the highly anticipated El Clasico goes down.