The death toll from the fire at the Grenfell tower fire in the early hours of Wednesday morning has risen to 17, although it could be several weeks until the final number is established.
London Fire Brigade Commissioner Dany Cotton said that 'tragically we are not expecting to find anyone else alive' as the number of fatalities confirmed so far increased.
Police confirmed further fatalities on Thursday morning, more than 24 hours after the devastating blaze swept through the west London tower block.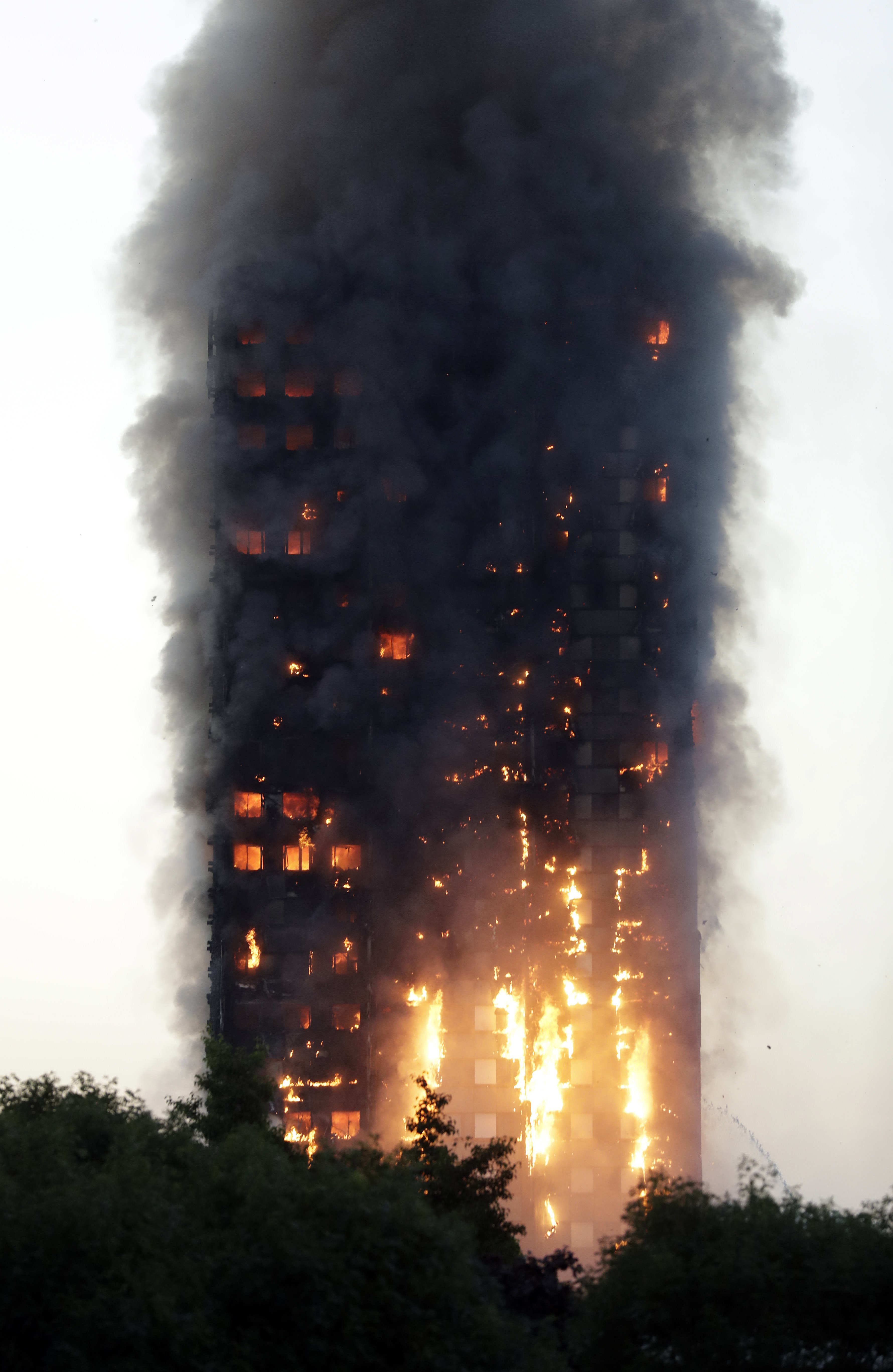 Credit: PA
The London fire commissioner also said the building is 'not structurally safe' for firefighters to conduct a full search, meaning a complete assessment of the number of dead could still be some distance away.
London firefighters spent the night going from floor to floor in the 24-storey building, with little hope of finding survivors. Cotton said the building would have to be shored up before they could move away from the centre towards the outer edges of the block.
"On the upper floors there are still some very small pockets of fire remaining," she told BBC News. "Due to the nature of the building at the moment we are not sending firefighters in there, because it is not structurally safe for them to go right out to the edges of the building now."
A total of 78 people have so far been taken to six different hospitals, with 37 still receiving treatment.
The Queen said in a statement from Buckingham Palace: "My thoughts and prayers are with those families who have lost loved ones in the Grenfell Tower fire and the many people who are still critically ill in hospital.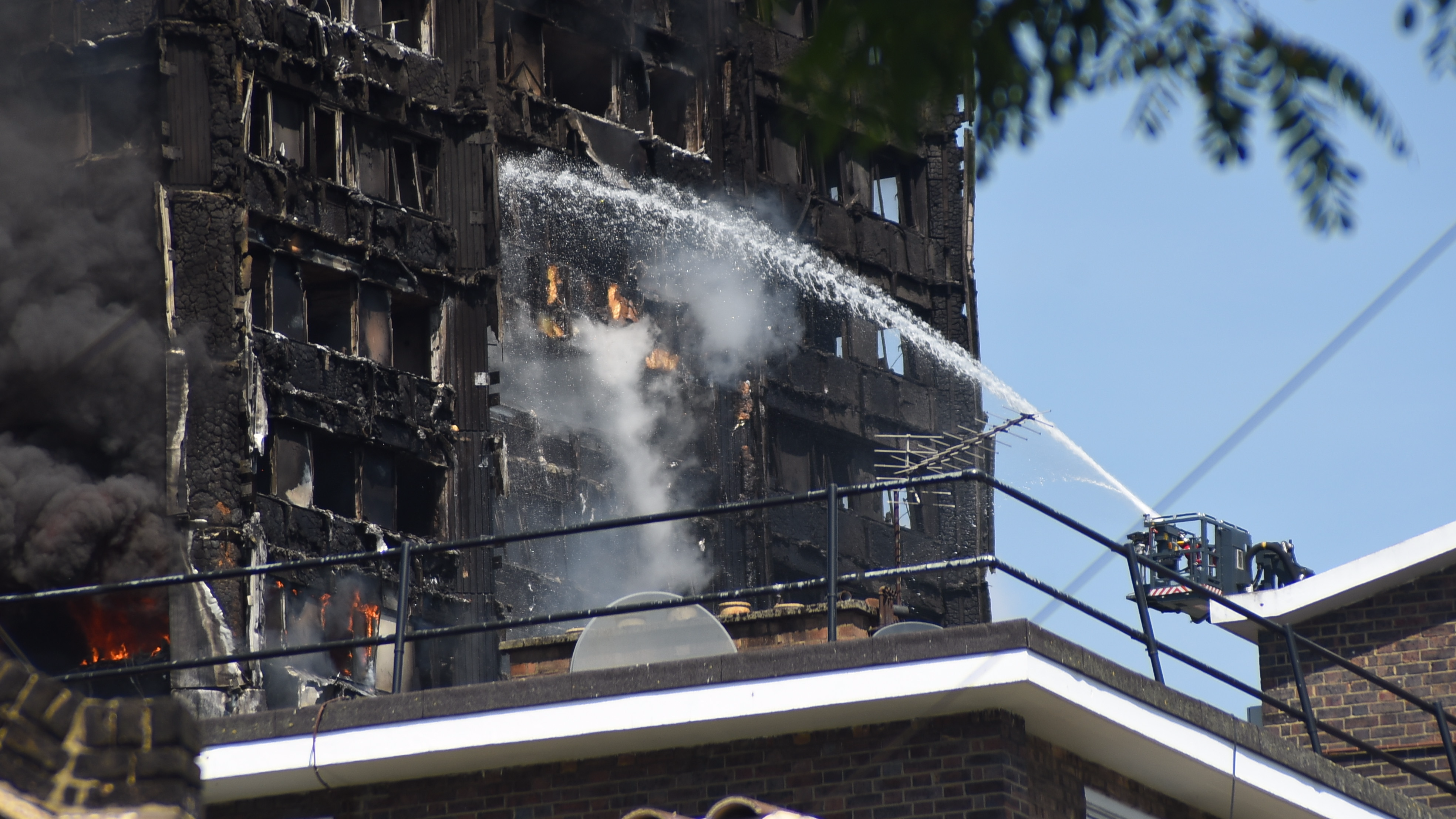 Credit: PA
"Prince Philip and I would like to pay tribute to the bravery of firefighters and other emergency services officers who put their own lives at risk to save others.
"It is also heartening to see the incredible generosity of community volunteers rallying to help those affected by this terrible event."
However, there was also growing anger at the circumstances that led to the fire.
Tottenham MP David Lammy has branded what had happened at Grenfell Tower 'corporate manslaughter'.
"This is the richest borough in our country treating its citizens in this way and we should call it what it is," he said. "It is corporate manslaughter. That's what it is. And there should be arrests made, frankly. It is an outrage."
Khadija Saye, a 24-year-old artist who is among those missing in the ruined building, was a family friend of Lammy's. He described her as 'a beautiful young woman with an amazing career ahead of her'. He had heard nothing from her, he said.
"Obviously as the seconds pass we grow more sad and bleak at every second," he said.
Commissioner Cotton also commented that she was concerned about the impact that dealing with the tragedy was having on the mental state of her firefighters.
"People saw and heard things on a scale they have never seen before," she said. "Going forward, one of my main concerns about my firefighters is about their mental wellbeing, and about doing trauma and care counselling for them."
Words: Paddy Maddison
Sources: BBC News & The Guardian
Featured Image Credit: PA