For many, Game of Thrones is the best show of the last decade. For others, it's best show ever. And for some, it's completely overrated but we won't talk about those people.
Producing such a successful show comes at a price, though. An eye-watering $15 million (£11 million) per episode, in fact.
Yep, you read that correctly – $15m (£11m) PER EPISODE.
via GIPHY
According to Variety, this has been bumped from a not insignificant $6 million (£4.4 million) per episode for season one, which increased to around $8 million (£5.9 million) for seasons two to five, before being increased again for season six to $10 million (£7.4 million).
And now, for the eighth and final season, a whopping $15m (£11m).
To give that a bit of context, Rocky had a budget of just $995,000 (£741,000), albeit quite a long time ago, The Purge cost $3 million (£2.2 million), and the Oscar-winning Slumdog Millionaire came in at the same price as one episode of GOT at $15m (£11m).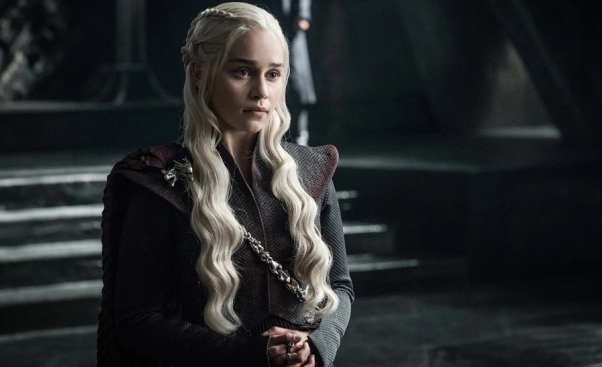 Credit: HBO/Game of Thrones
So far, the details on what will happen in the last season are being kept tightly under wraps but it has been confirmed that directors Miguel Sapochnik, David Nutter, David Benioff and DB Weiss will all be taking care of the show as it draws to a close.
It looks like the show's creators want to get their money's worth, though, with each episode in the eighth season rumoured to be as long as two hours apiece.
HBO programming president Casey Bloys told the Hollywood Reporter: "I imagine they'll be longer but … I'm not sure how long.
"We haven't had that discussion yet because I don't know how long the episodes are going to be. Two hours per episode seems like it would be excessive, but it's a great show, so who knows?"
via GIPHY
And if you've already got 'the fear' over the end of the show, then you'll be pleased to know talk of spin-offs and prequels is rife.
But not until the time is absolutely right, according to Bloys, who told the Hollywood Reporter: "The number one priority in all of this is the final season of Game of Thrones. I don't want to do anything with a spin-off or anything that detracts or distracts from that.
"That season will happen, and my guess is it would be at least a year before you saw anything else.
"What I don't want is the attention to be drawn from the final season, which I think is going to be epic and amazing, and somehow have the distraction of a new Game of Thronesairing right after that.
"It's best to separate it and that's what we'll do."
Sources: Variety; The Hollywood Reporter
Featured Image Credit: HBO/Game of Thrones