"No day is so bad it can't be fixed with a nap," the American comedienne Carrie Snow once said. But what if a wave of fatigue overtakes you when you are at work? And what if your job involves making decisions that affect the lives of thousands?
Well, Indian social media had a lot to say when Indian politician Eldhose Kunnappilly was snapped being nudged awake by colleague VT Balram whilst taking a doze during a lengthy speech by the Governor of Kerala P Sathasivam at meeting of the state legislative assembly.
An image of a sleeping politician is not the kind of open goal that the internet likes to miss. So memes rapidly sprang up showing other instances of MLAs (Members of the Legislative Assembly) from the south Indian state of Kerala getting some some shut-eye in the chamber.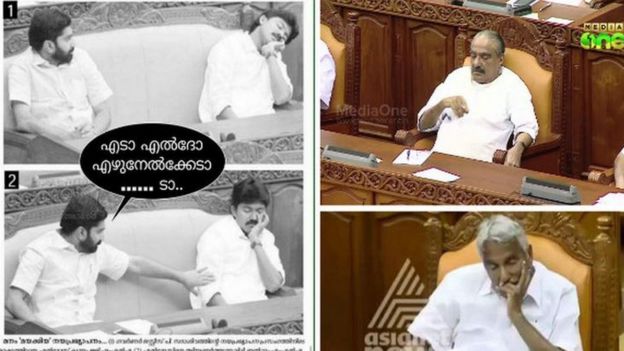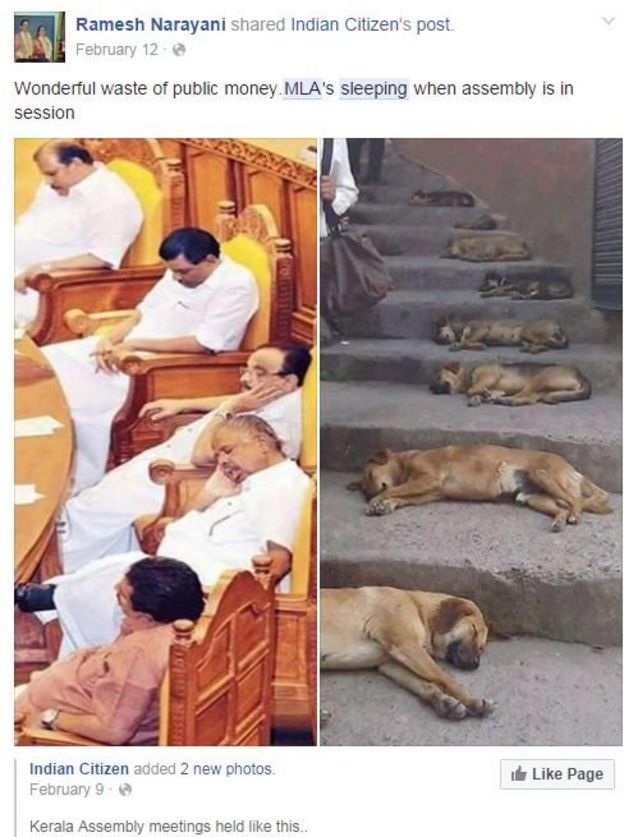 One of those who came to Kunnappilly's defence was the man pictured trying to nudge him awake. In a now-deleted Facebook post (the screenshot is available on the Indian news site New Minute) VT Balram explained that it was perfectly natural to take a nap, irrespective of where one might be. MLAs shouldn't have to be an exception, he said.
"MLAs who have busy work-schedules, are punctual for their duties because they compromise on sleep. They travel, either by train or car often during the night, in order to make it to meetings by 8 in the morning, when the Assembly is due to start. It is natural then to succumb to sheer fatigue."
He added that Kunnappilly had a splitting headache at that time, and that the Governor's speech went on for more than two hours. Some postings on social media suggested that there might be something in that.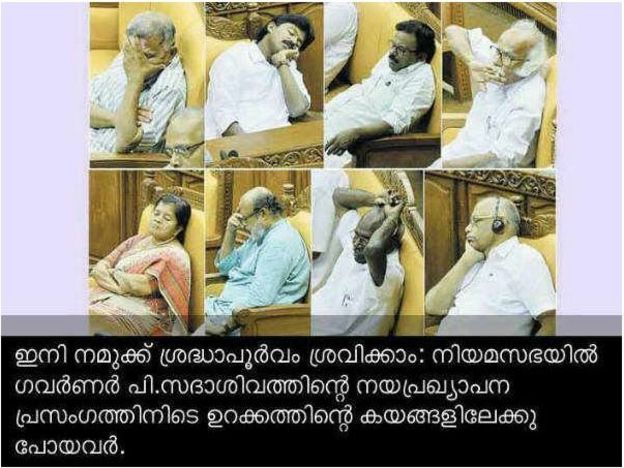 Social media users have made a keen hobby of watching their lawmakers enjoying 40 winks. There are YouTube videos dedicated to observing Keralite politicians snoozing.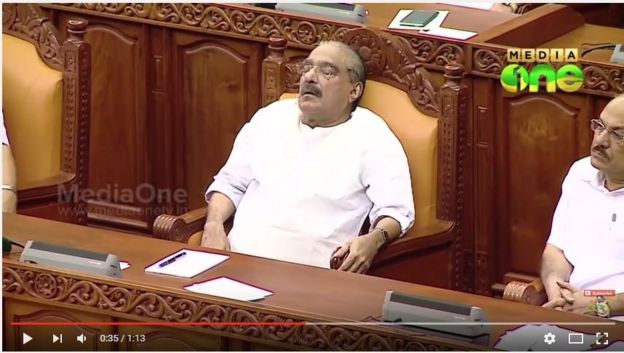 But politicians in India aren't the only ones caught napping when meetings are in progress. There's at least one Pinterest group dedicated to the subject. And in the UK, the occasional afternoon kipping by the elder statesmen and women in the House of Lords, has also come under scrutiny.
see the rest at bbc