A Democratic representative has introduced the first formal article of impeachment against President Donald Trump.
Representative Brad Sherman claims that Trump committed an obstruction of justice by firing of former FBI Director James Comey following agency investigations into Russian meddling in the US election.
The US constitution states a president 'shall be removed from office on impeachment for, and conviction of, treason, bribery, or other high crimes or misdemeanours'.
However, Sherman said that he does not believe his actions will result in Trump being removed from office anytime soon.
"I have no illusions," he said in a statement Monday. "Articles of Impeachment will not pass the House in the near future. But given the risk posed to the Republic, we should move things forward as quickly as possible."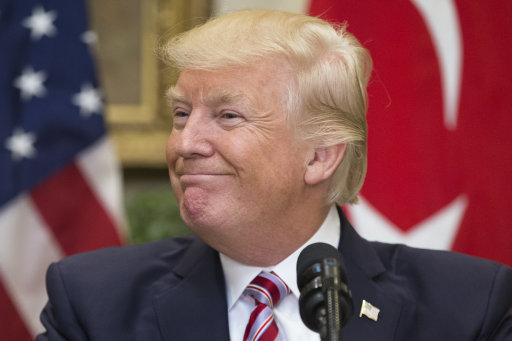 Credit: PA Images
Sherman added that his reasons for filing the articles were not partisan reasons, noting that he disagrees on most issues with Vice President Mike Pence, who would become president if Trump was impeached, convicted and removed from office.
The article would need 218 votes to pass the House, an unlikely outcome in the Republican-controlled chamber,
He so far has only one supporter of impeachment: Rep. Al Green, who previously called for Trump's impeachment on the House floor.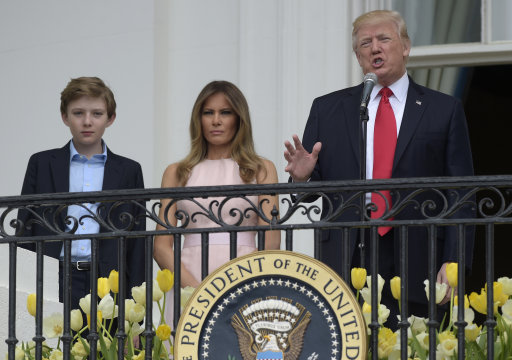 Credit: PA Images
In a session back in May, Green told the House: "I rise today with a heavy heart. I rise today with a sense of responsibility and sense of duty to the people who elected me, a sense of duty to this country, a sense of duty to the constitution of the USA. I call for the impeachment of the president of the US.
"I do this as I believe in the ideal of this county, government by the people for the people. There is a belief in the county that nobody is above the law; this includes the president.
"This is your day to act, it is time for you to act, it is time for you to let us know where you stand. I've seen a poll that says the people are for impeachment.
Today on the floor of the Congress of the United States of America, I will call for the Impeachment of the President between 9am & 10am CST.

— Congressman Al Green (@RepAlGreen) May 17, 2017
"The American people should stand up. This is not to be taken lightly, and I do not. I believe this is where your patriotism is shown. It is a position of conscience for me. Each person has to make their own decision."
Featured Image Credit: PA