With a 49-0 boxing record, Floyd Mayweather is one of the best boxers of all time. His abilities as an athlete and marketeer (the man has an entourage called 'The Money Team', which has evolved into a clothing brand) are more or less unparalleled too, but he doesn't like to have people watch him fight just for the sake of it.
Mayweather is looking to charge Irish and UK viewers up to £100 for the pleasure of watching him try and beat the shite out of another man. Given that the other man in question is Dubliner Conor McGregor, it's particularly harsh on Irish fans, who have a national vested interested in seeing McGregor try to beat the shite out of Mayweather.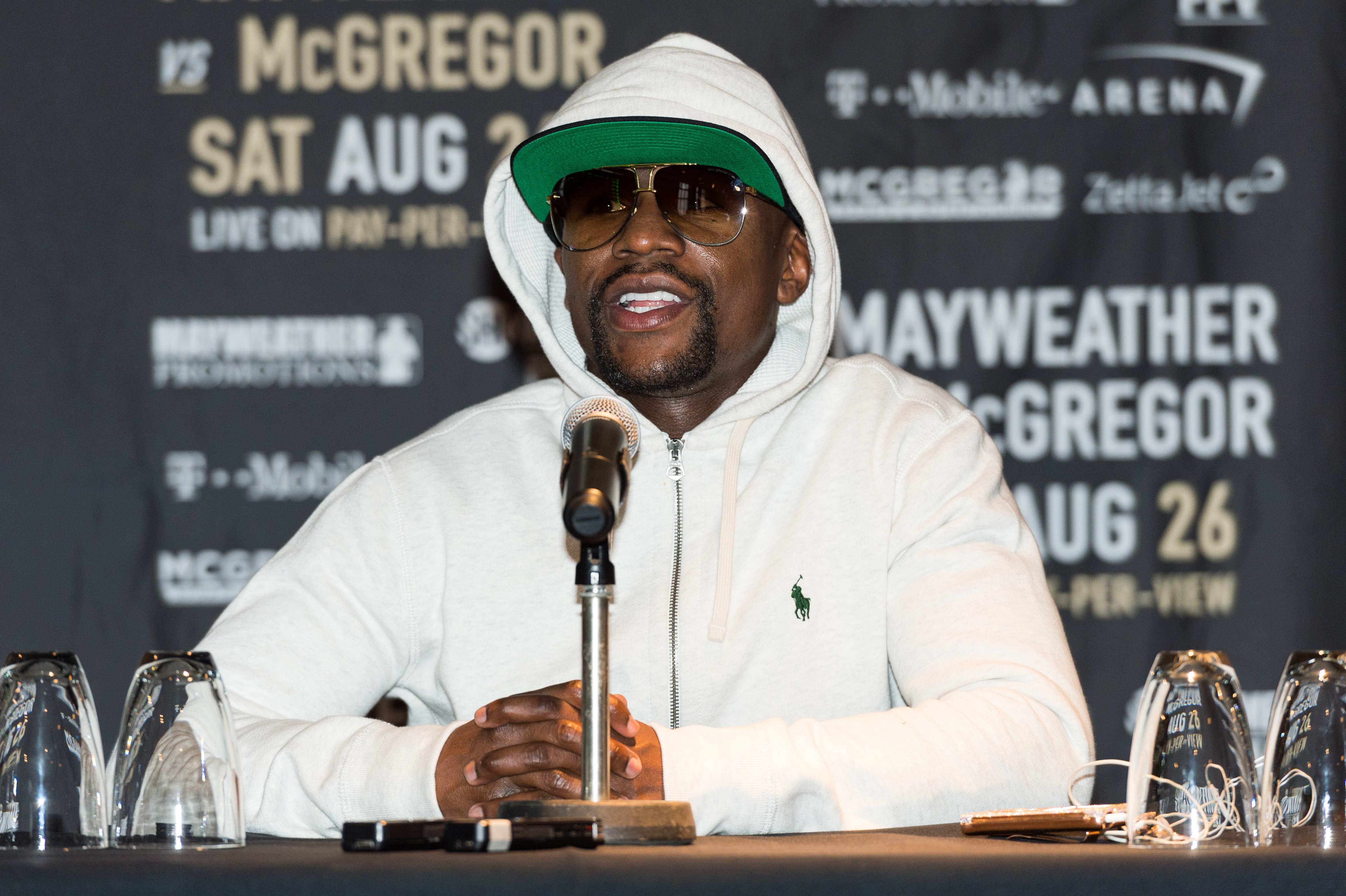 Credit: PA
Mayweather's move may in part be explained by his alleged tax troubles. He is reported to owe the IRS (America's tax authority) millions of dollars, though he did recently deny that he was in arrears:
"While everyone is counting my money and assuming the worst, these are the facts," he said.
"Uncle Sam received $26 million (£19.8m) from me in 2015! What else could they possibly want? I'm sure I would have been notified much sooner if there were any real discrepancies right?
"Bottom line, everybody just wants to be a part of the 'Money May' show, including the IRS! That's fine, you can crunch numbers all day but in the end, my empire is rock solid and intact! Now calculate that!""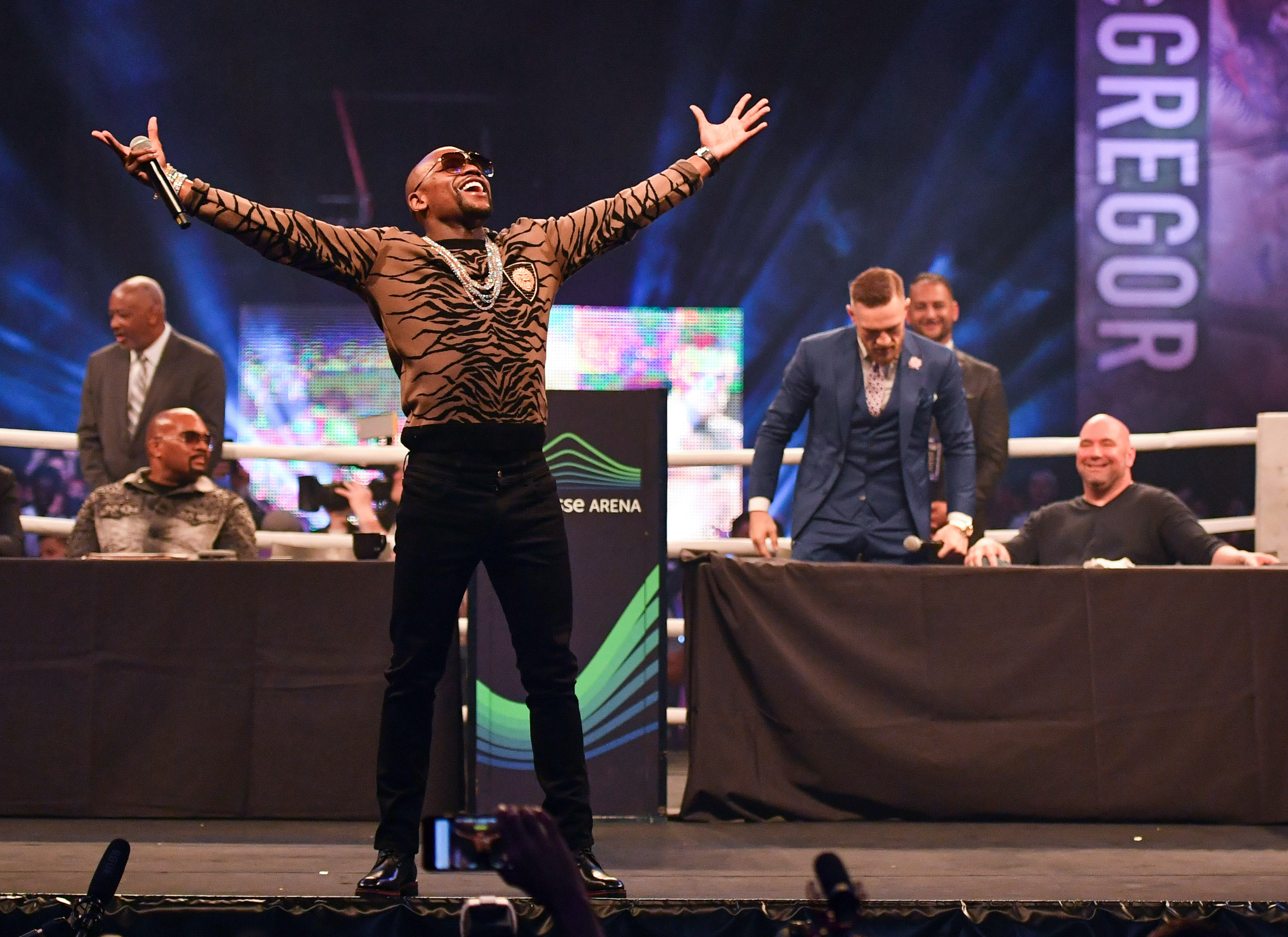 Credit: PA
Either way, he still seems intent on milking the fight with McGregor for as much as he can, knowing that box office ratings are likely to hit record levels.
With broadcasters such as ITV and Sky Sports set to vie for screening rights (it seems likely heavyweight Sky will win), there are fears that fans will have to shell out triple figures to witness the event. However, boxing promoter Eddie Hearn told GQ he doubts Mayweather's pay-per-view idea will come to pass.
"Mayweather wants the price to be £100 ($131)," he said. "The price will be within the same realms as it always has. I don't set the price, but my gut feeling is £19.95 ($26.17). If it went to £24.95 ($32.72)… I can't see it, it wouldn't be my decision. Sky won't want to go beyond £19.95. That is their price point."
Regardless of what happens, the fight on 26 August 26 is going to be something else.
Words: Ronan O'Shea
Featured Image Credit: PA