Just when you thought you were safe to go back in the water.
That's what a boat full of tourists in South Australia will be thinking after a four-metre long Great White shark took a bite at the steps of their ship.
Malvina Rezacova, a 38-year-old tourist from the Czech Republic, was the woman wielding the camera as Jaws swam up to the boat.
She said: "I was very thrilled, but I wasn't scared at all by being so close to the shark. You just realise how much respect you must have for this huge majestic creature.
"I captured a very curious Great White shark in the videos who is sniffing around the boat and its surface cage. You just have to be really quick and prepared for shooting at the right moment."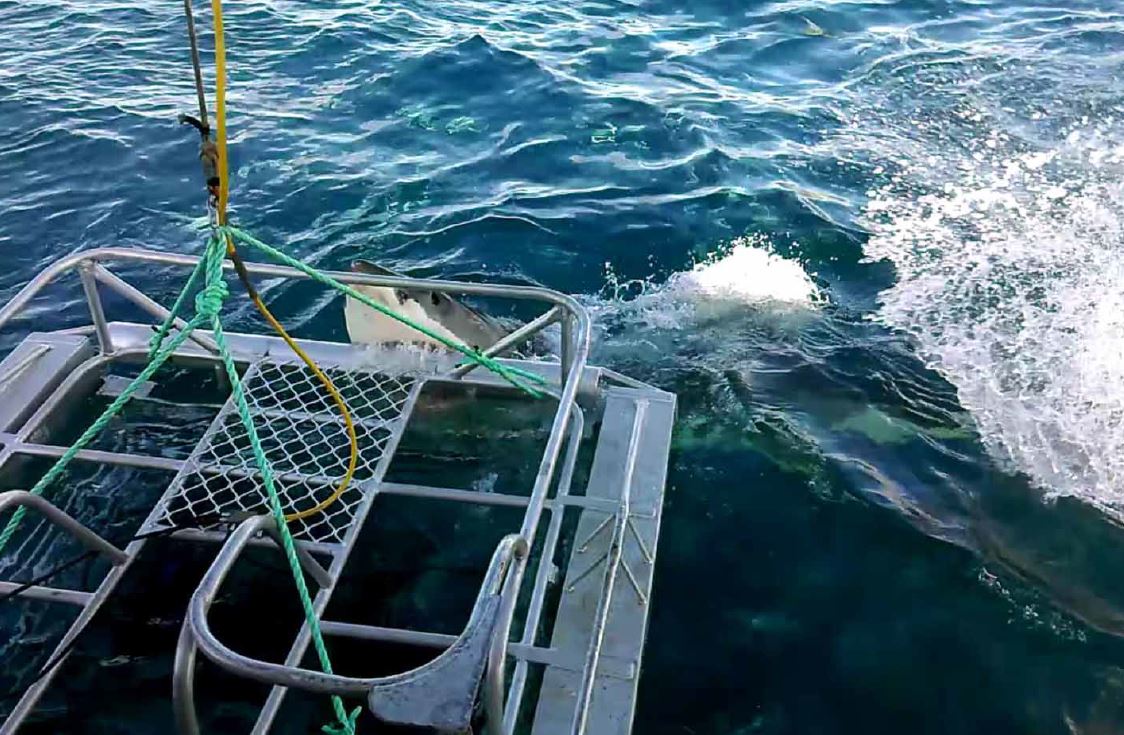 Credit: Media Drum World
The close encounter came off the coast of Neptune Island, South Australia, which is known as a popular habitat for Great White sharks. They live all year round in the region and are prevalent throughout the Great Australian Bight.
Neptune Island is a hub of Great White-watching tourism and is the only place in Australia where the practice of shark cage diving is legal.
Many photographers go to the region in the hope of getting the perfect shot of one of the largest and most dangerous predators in the oceans, but few will have come away with such a spectacular snap as Malvina.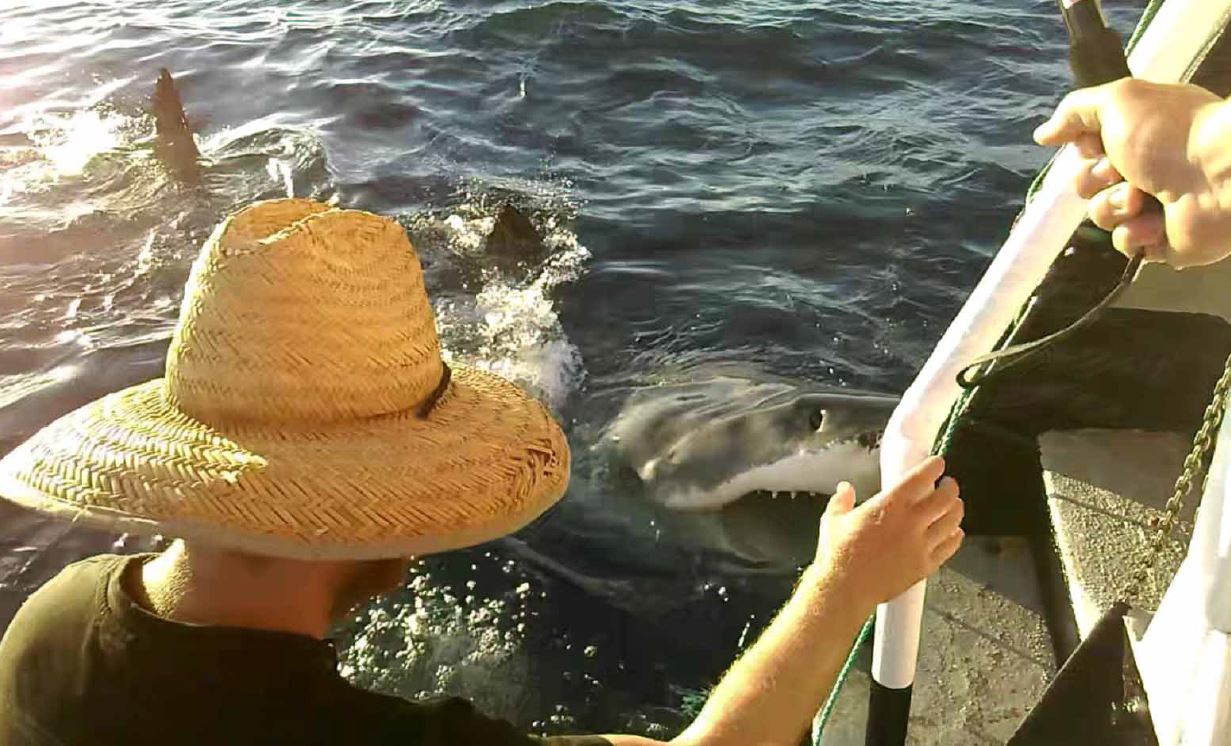 Credit: Media Drum World
Her snaps show the shark attempting to munch on the boat steps before coyly presenting itself for the waiting lens. Even the Great White shark can't resist the pull of a new profile pic.
Malvina was under no illusions that she had experienced something very special.
"The video was taken during the Great White shark scuba diving expedition is South Australia," she said. "This expedition is focused on research. Its main goal is to inspire the appreciation and understanding of Great White sharks through research and education.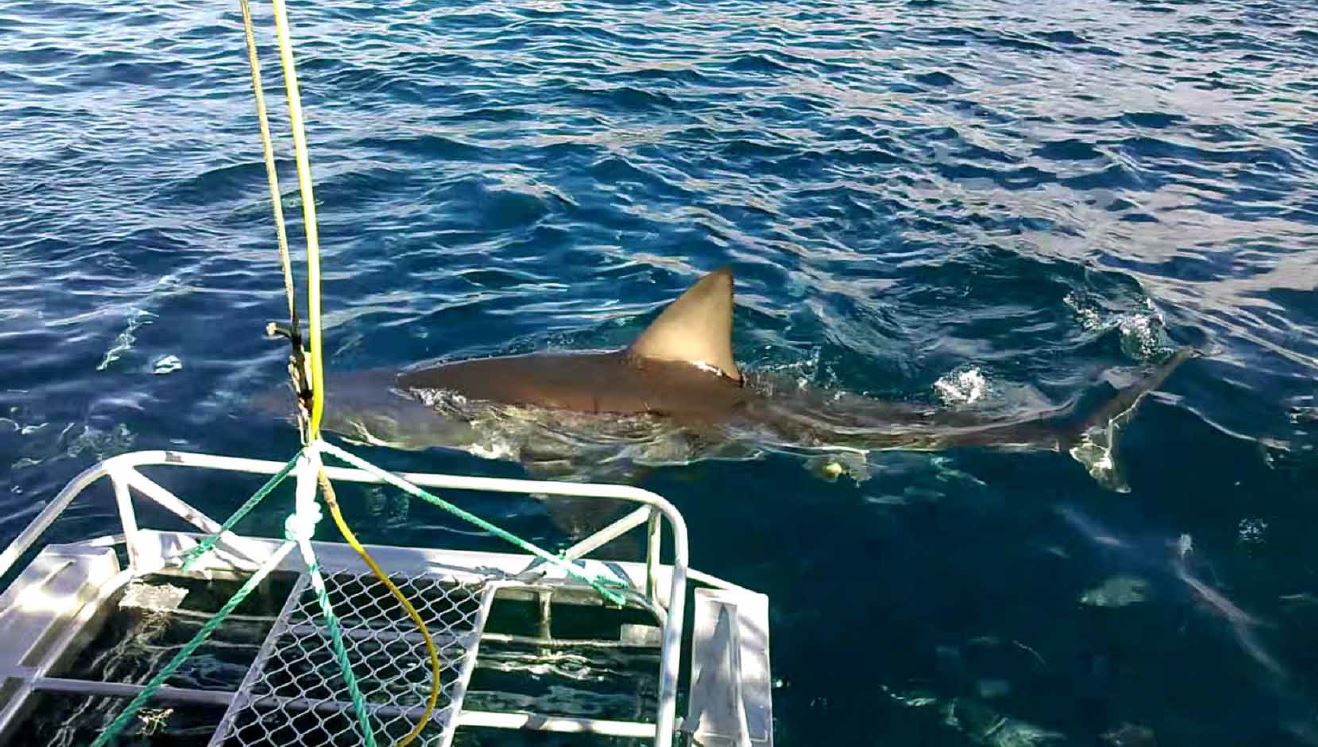 Credit: Media Drum World
"People shouldn't harm any kind of sharks, they are not dangerous if you know how to behave correctly around them."
Malvina is made of stern stuff, though, and was not fazed by her brush with one of the world's most majestic and deadly animals.
"I suppose most people will be frightened and would panic when they see this," she said.
No such problems for Malvina.
Words: Mike Meehall Wood
Featured Image Credit: Media Drum World