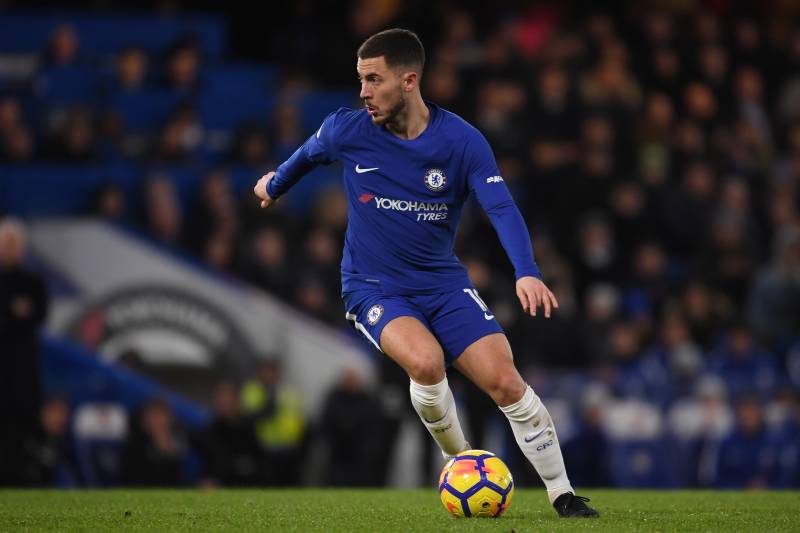 Chelsea winger Eden Hazard has said he is happy at the club but will decide his own future amid speculation linking him with Real Madrid and Paris Saint-Germain.
"I still have two years left on my contract. I feel very good over here. The fans love me, my family enjoys life over here. We will see.

"In football anything can happen. But in football nothing can happen too. Every year they talk about Real or PSG. And when I want to change clubs, I will. But at the moment I'm good where I am."
According to Winehouse, both clubs are admirers of the Belgian, who is yet to put pen to paper on a new contract at Stamford Bridge. It's added he said that a new deal was close when speaking in January, and he reiterated his happiness at Chelsea at the time.
Hazard is undoubtedly the Blues' best player, and he has contributed 87 goals and 71 assists in 284 appearances since he arrived in 2012.
A brace against West Bromwich Albion in his last outing took his Premier League tallies to 68 and 44, respectively, putting him in esteemed company at Stamford Bridge:
While numbers aren't everything in football, he has perhaps never quite scored enough for a player of his calibre, having never managed 20 goals in a single season at Chelsea.
He could reach that tally this term, however, as he's enjoying a strong campaign in front of goal, per football journalist Nizaar Kinsella:
Hazard's talents extend far beyond just putting the ball in the net, and he can make something happen every time he picks up the ball.
As Squawka Football demonstrated, he's up there with the best when it comes to dribbling:
He'd fit in with ease at either Real or PSG, and a move to either club could perhaps take his numbers to the next level, if not his overall game as well.
The 27-year-old has long maintained he is content at Stamford Bridge, but with Europe's other top clubs circling, it may be difficult to keep him too much longer.