When the complete design for the new tenner is properly unveiled today, it will be 200 years to the day since legendary author Jane Austen died.
The Pride and Prejudice writer will be the first woman other than the Queen to appear on a British banknote. There was some anger when Winston Churchill was announced as the face for the new £5 note, with the Huffington Post going as far as saying the move was 'an insult to British values'.
The new £10 note will be revealed, fittingly, at the Winchester Cathedral, where Austen is buried. The female author has been included in the design to 'recognise her universal appeal and enduring contribution to English literature', according to the Manchester Evening News.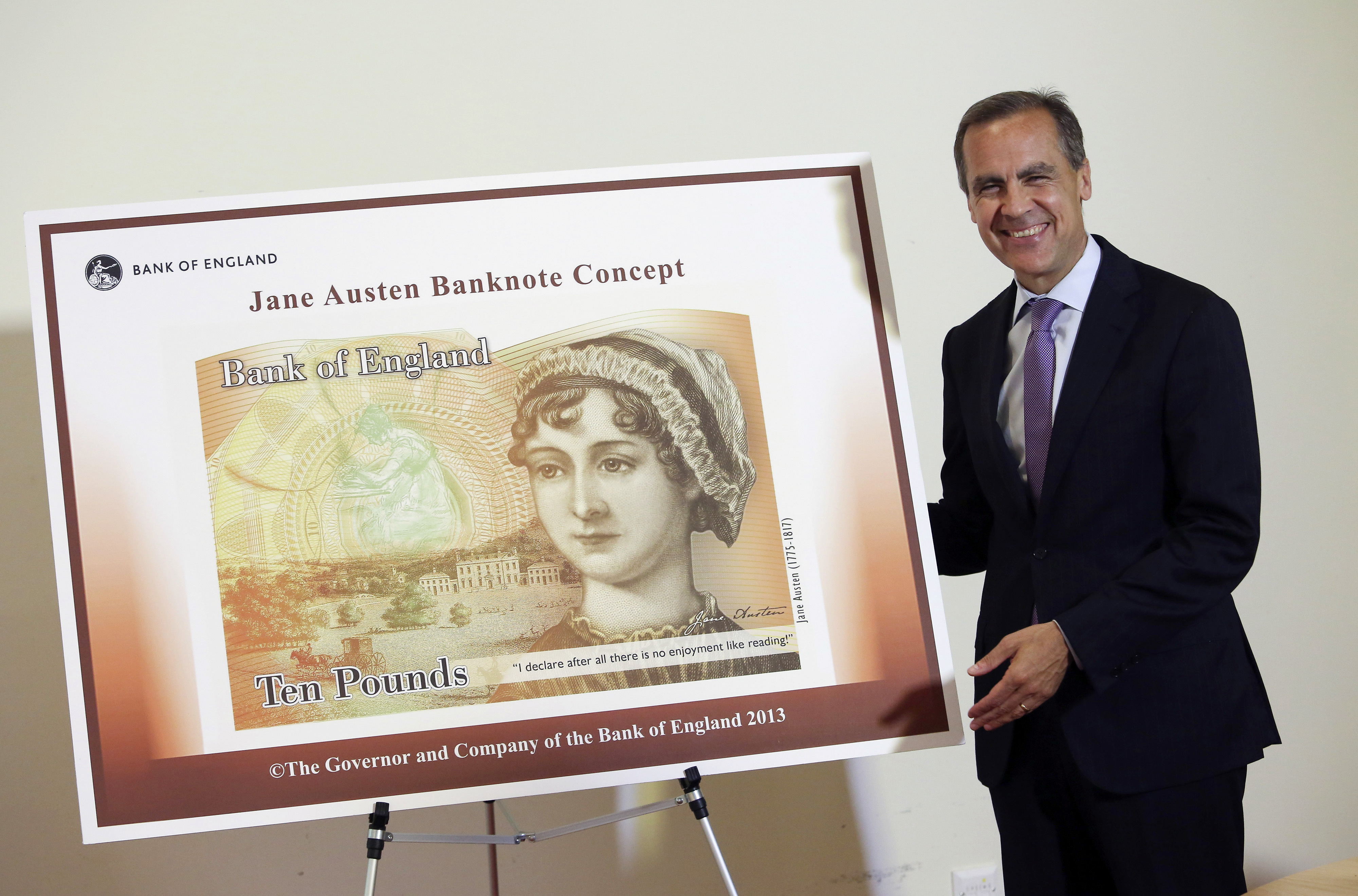 Credit: PA
However, people will have to wait several weeks until they can start using the new £10 note. Work is already under way to ensure that the notes will be accepted by ATMs and other cash machines, to avoid the awkwardness that occurred when parking meters couldn't accept the new £1 coin.
The note will be made from the same materials as the fiver, which means it will have traces of animal fat. The Bank of England was under pressure to change the ingredients of the new £5 note when details emerged of how it's made. Animal rights organisations, vegetarians and religious groups joined together to voice their outrage at the use of animal fat to make the currency.
The BoE says that it is working on a new formula to make sure that tallow (animal fat) isn't included in the future.
It will be interesting to see whether there will be a huge rush to sell the tenner when the first few notes roll out. There was a frenzy of people posting fivers with the serial number AK47 and AA01 on it, with one user managing to sell it for £50,000 ($65,500) on eBay.
This guy is even still trying to get a hefty pay out for his £5 note.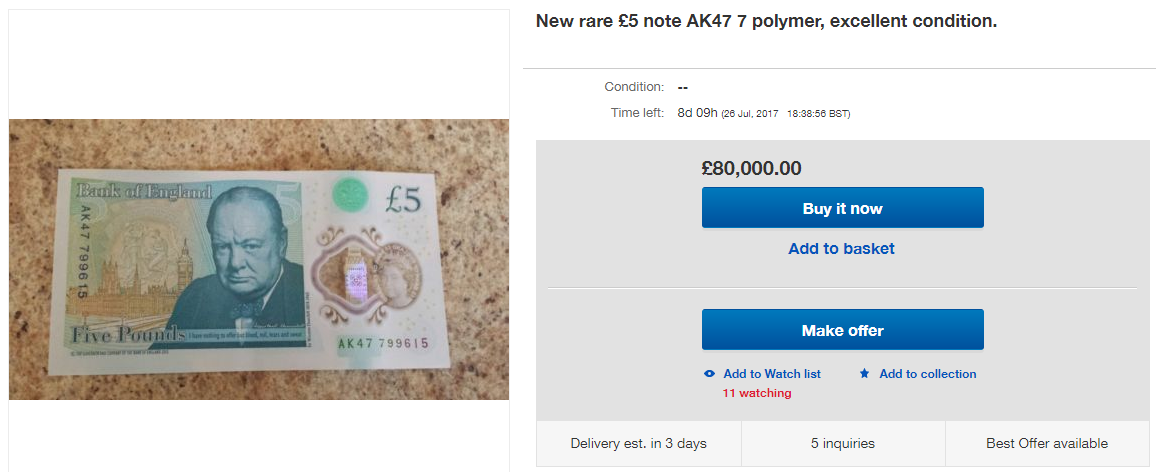 Credit: eBay
A quote from legendary author Austen will be imprinted on the note along with a portrait adapted from a sketch completed by her sister, Cassandra. The quote will read: "I declare after all there is no enjoyment like reading!", which is from Pride and Prejudice.
The current £10 note features an image of Charles Darwin, which has been in circulation since November 2000.
A polymer £20 note will be released in 2020 but there has currently been no announcement of a plastic £50 note.
Featured Image Credit: PA