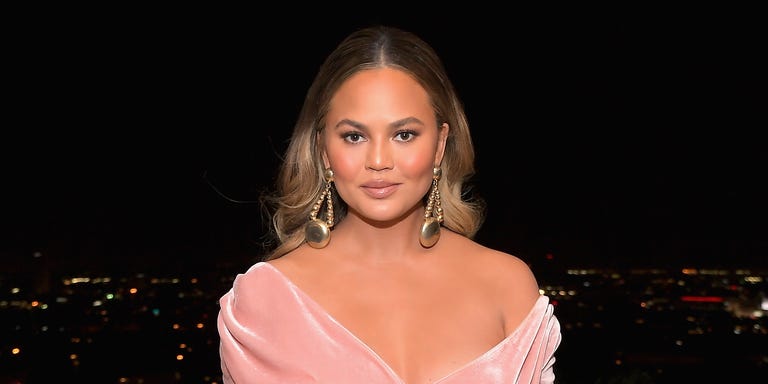 If you've been following along with Chrissy Teigen's crazy story about her flight to Tokyo, you're probably wondering how someone got onto the flight without a ticket. We finally have the answer!
Two brothers, who are American citizens, reportedly got onto the flight using the same ticket, which was duplicated. They both were traveling to Tokyo, but had booked flights on separate airlines so they were able to get through security without a problem.
One brother had a ticket on All Nippon Airways and the other had a ticket on a United Airlines flight, law enforcement sources told ABC News.
The brothers have nearly identical names and used the same ticket to get on the ANA flight, though it's not clear how the brother with a United ticket found a seat on the ANA plane. The FBI is considering weighing criminal charges against them.
"During the flight, the cabin crew became aware that one of the passengers boarded the incorrect flight and notified the pilot," ANA said in a statement. "As part of the airline's security procedure, the pilot in command decided to return to the originating airport, where the passenger was disembarked. ANA is researching the situation currently to determine how the passenger boarded the flight."
Four hours into the 11-hour flight to Tokyo, the plane turned around and returned to Los Angeles.
Chrissy live-tweeted what happened and instead of having the plane land in Tokyo, the plane rerouted and flew four hours back to Los Angeles.
"Why did we all get punished for this one person's mistake? Why not just land in Tokyo and send the other person back? How is this the better idea, you ask? We all have the same questions," Chrissy tweeted.
Thankfully, she doesn't seem too upset. She wrote, "I don't know why I'm not more upset about this. The pleasure I get out of the story is worth more to me than a direct flight to Tokyo."
Read all of the tweets below!
a flying first for me: 4 hours into an 11 hour flight and we are turning around because we have a passenger who isn't supposed to be on this plane. Why…why do we all gotta go back, I do not know
So many questions and I have no answers. Either do they. This person must be mortified though