Playboy founder Hugh Hefner will be buried in a plot next to Marilyn Monroe, it's been announced.
According to the Hollywood Reporter, Hef reserved the plot at the Westwood Memorial Park in LA in 1992, years after Monroe's death, for $75,000 (£56,000).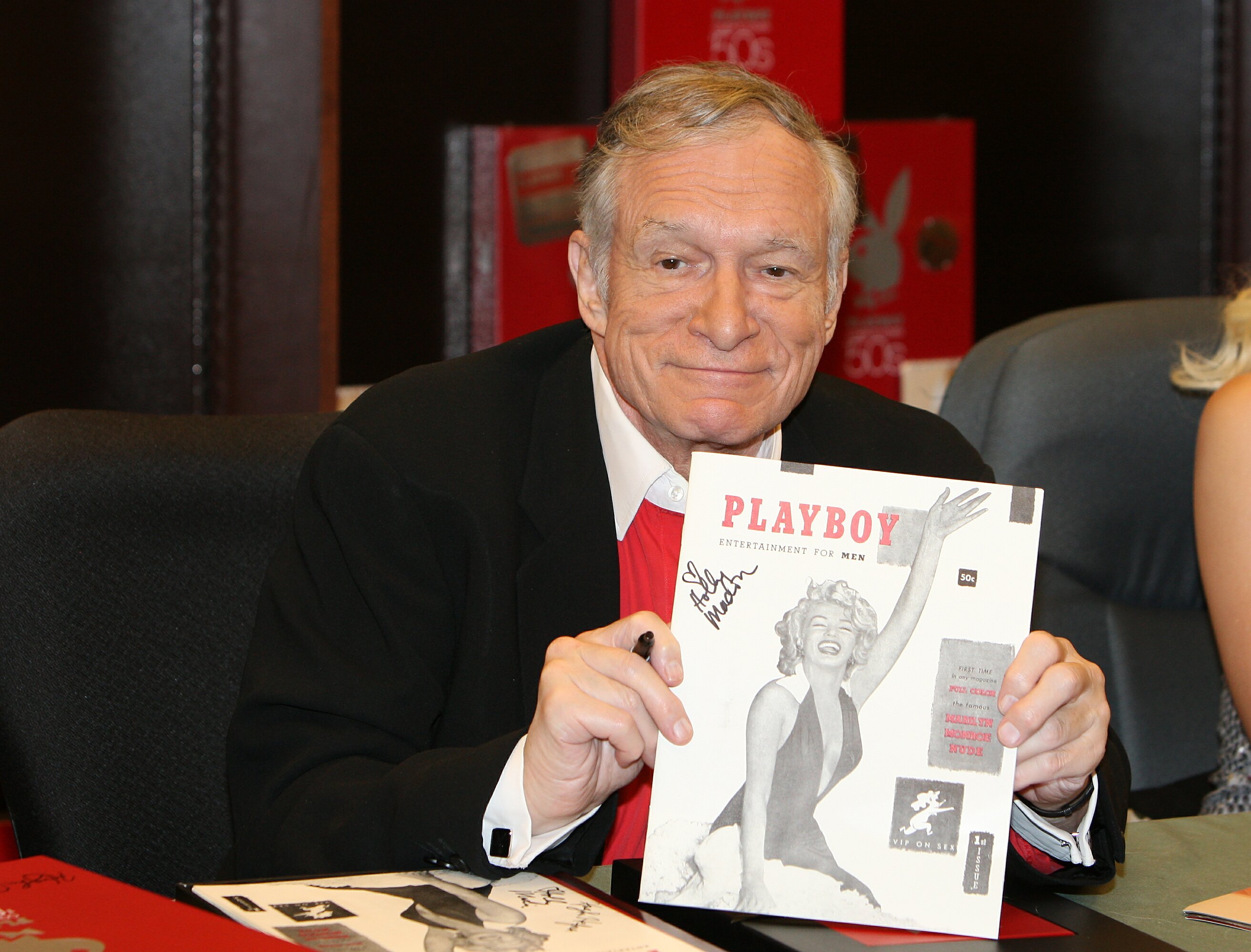 Credit: PA
Hef died of natural causes aged 91, according to a statement from Playboy Enterprises, which read: "Hugh M. Hefner, the American icon who in 1953 introduced the world to Playboy magazine and built the company into one of the most recognisable American global brands in history, peacefully passed away today from natural causes at his home, The Playboy Mansion, surrounded by loved ones. He was 91 years old."
Monroe was the first ever cover for the first edition of Playboy magazine in 1953, after Hef published a nude photograph of her which he'd bought for $200 (£149).
Monroe was one of the world's biggest stars in 1953, when the magazine was launched, and the photo helped to shift 50,000 copies in just a few weeks. Within a few years, Playboy would have seven million subscribers and Playboy would become much more than just a magazine.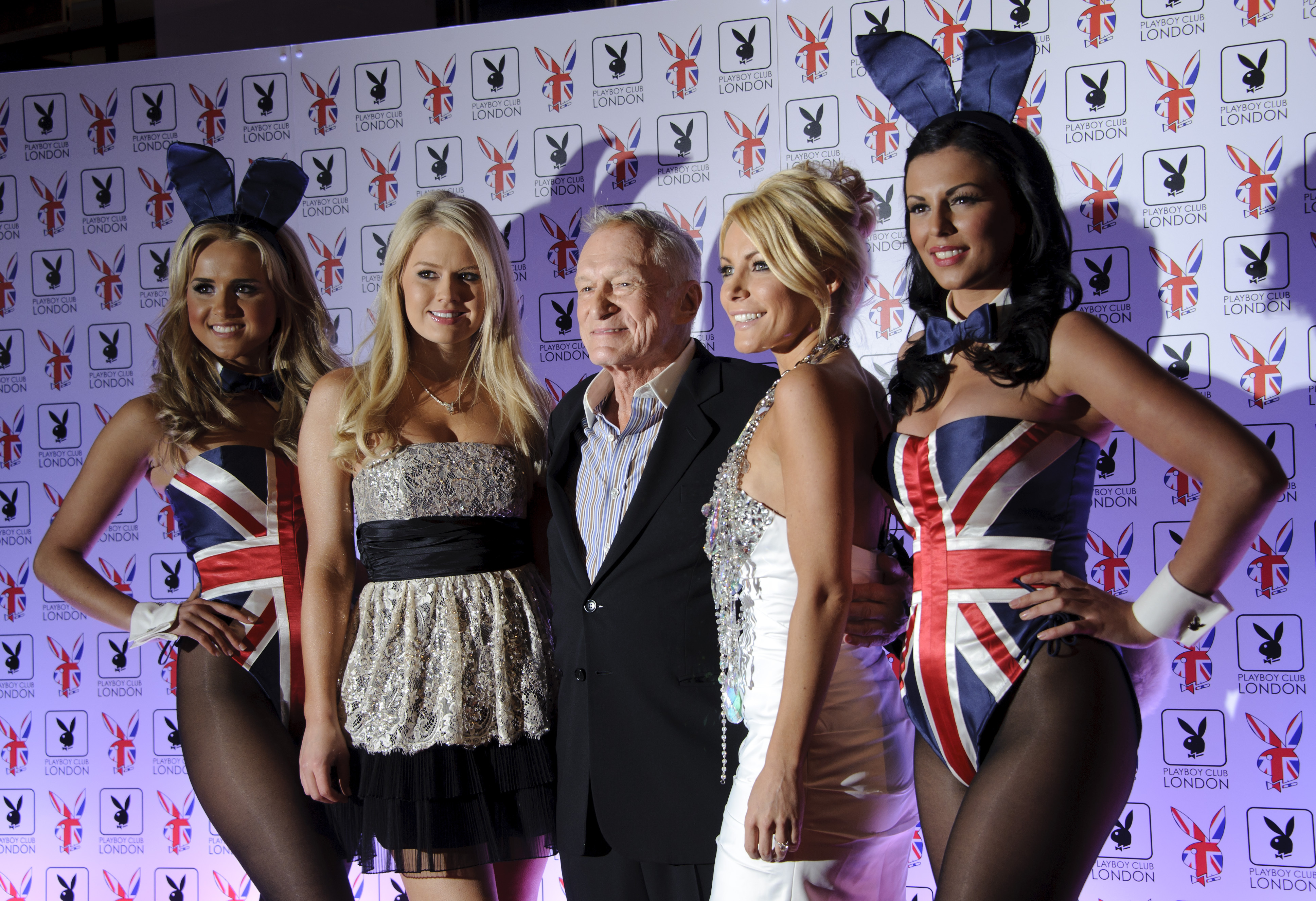 Hugh Hefner with some of Playboy Bunnies. Credit: PA
Branching out into nightclubs, film, TV, clothing and other products, Playboy Enterprises became an iconic brand and celebrities were queuing up to feature on its pages.
Hef's son, Cooper Hefner, who is the chief creative officer of Playboy Enterprises, said: "My father lived an exceptional and impactful life as a media and cultural pioneer and a leading voice behind some of the most significant social and cultural movements of our time in advocating free speech, civil rights and sexual freedom.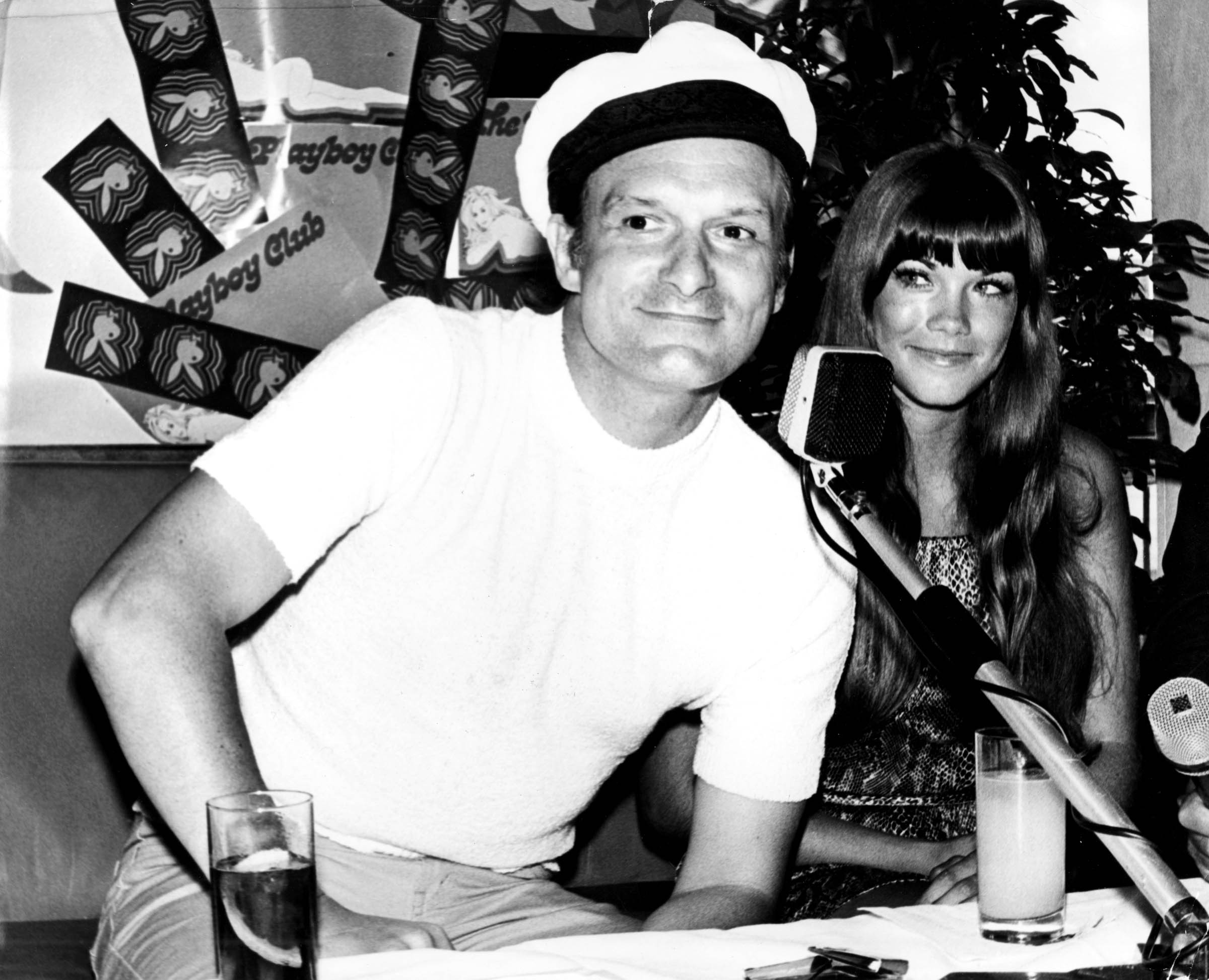 Credit: PA
"He defined a lifestyle and ethos that lie at the heart of the Playboy brand, one of the most recognisable and enduring in history.
"He will be greatly missed by many, including his wife, Crystal, my sister, Christie, and my brothers, David and Marston, and all of us at Playboy Enterprises."
Tributes have flooded in for the Playboy founder, with Star Wars star Mark Hamill calling Hef a 'thoughtful, loyal friend.'
1st met him months B4 #SW opened-Expected stereotyped swinger/wildman not the kind-thoughtful loyal friend he always was to ML & me #RIPHef😭 pic.twitter.com/r5Jbyg9TMH

— Mark Hamill (@HamillHimself) September 28, 2017
RIP to the legendary Hugh Hefner! I'm so honored to have been a part of the Playboy team! You will be greatly missed! Love you Hef! Xoxo

— Kim Kardashian West (@KimKardashian) September 28, 2017
Hefner. A giant of cultural influence.

— Elijah Wood (@elijahwood) September 28, 2017
Today the world lost a legend. #HughHefner started my career. For 22 yrs I got to wish him happy new year at his mansion. I'll miss him. pic.twitter.com/4Aowa1g44z

— Ron Jeremy (@RealRonJeremy) September 28, 2017
Hef is survived by wife Crystal and his four children, Christie, David, Marston and Cooper.
Sources: Hollywood Reporter; Daily Mail
Featured Image Credit: PA