Real Madrid star Cristiano Ronaldo has been targeted by ISIS sympathisers on Monday.
A new poster is doing the rounds on social media revealing how Islamic extremists have threatened Ronaldo.
The image is horrific.
Ronaldo is pictured on his knees in an execution scene. The Portugal star was given a big black eye.
As for the executioner, he was stood behind Cristiano holding a knife.
The poster carried the following grim message: "Our words are what you see not what you hear. So just you wait, we are waiting too".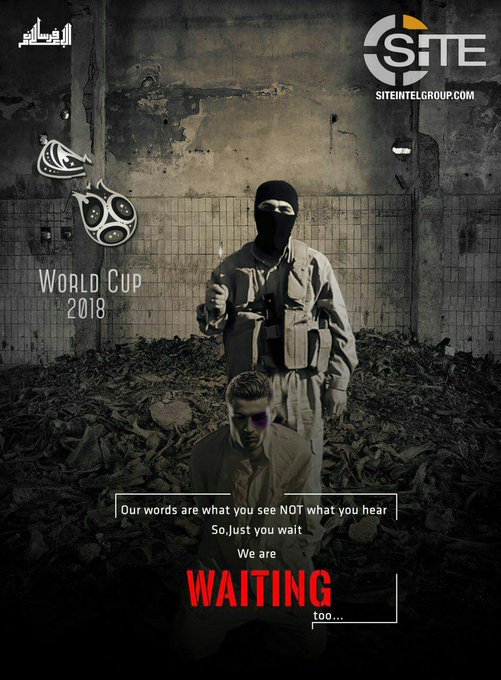 SITE Intel Group

 

@siteintelgroup

Drawing from a pro-#ISIS group's propaganda threatening #WorldCup2018 #Russia, another media outfit used #RealMadrid star #Ronaldo on poster
Leo Messi & Neymar
The sickening pro-ISIS campaign against high profile footballers and the World Cup began last week.
In one of the posters, Barcelona and Argentina star Leo Messi was photoshopped.
A message on the doctored poster read: "You are fighting a state that does not have failure in it's dictionary" — despite Islamic State having been driven out of its self-declared capital Raqqa this week."
Leo Messi had blood dripping from his eye, while he was pictured behind bars like a prisoner.
Prince Ismail

 

@officialprnc

ISIS has issued a new chilling threat to carry out a terror attack at the World Cup next summer with a sick poster of Leo Messi crying blood
In a second poster, Messi was pictured along with PSG's Neymar.
BNL NEWS  

@BreakingNLive

FLASH: ISIS once again threatens the World Cup soccer in Russia this summer. This time Messi is dead, and Neymar Jr. is about to get killed.
It's worth noting though that ISIS supporters aren't the only ones who can create online memes.
Fans of Leo Messi and Neymar have hit back over the weekend at those threatening to hurt their favourite players.
See the backlash here.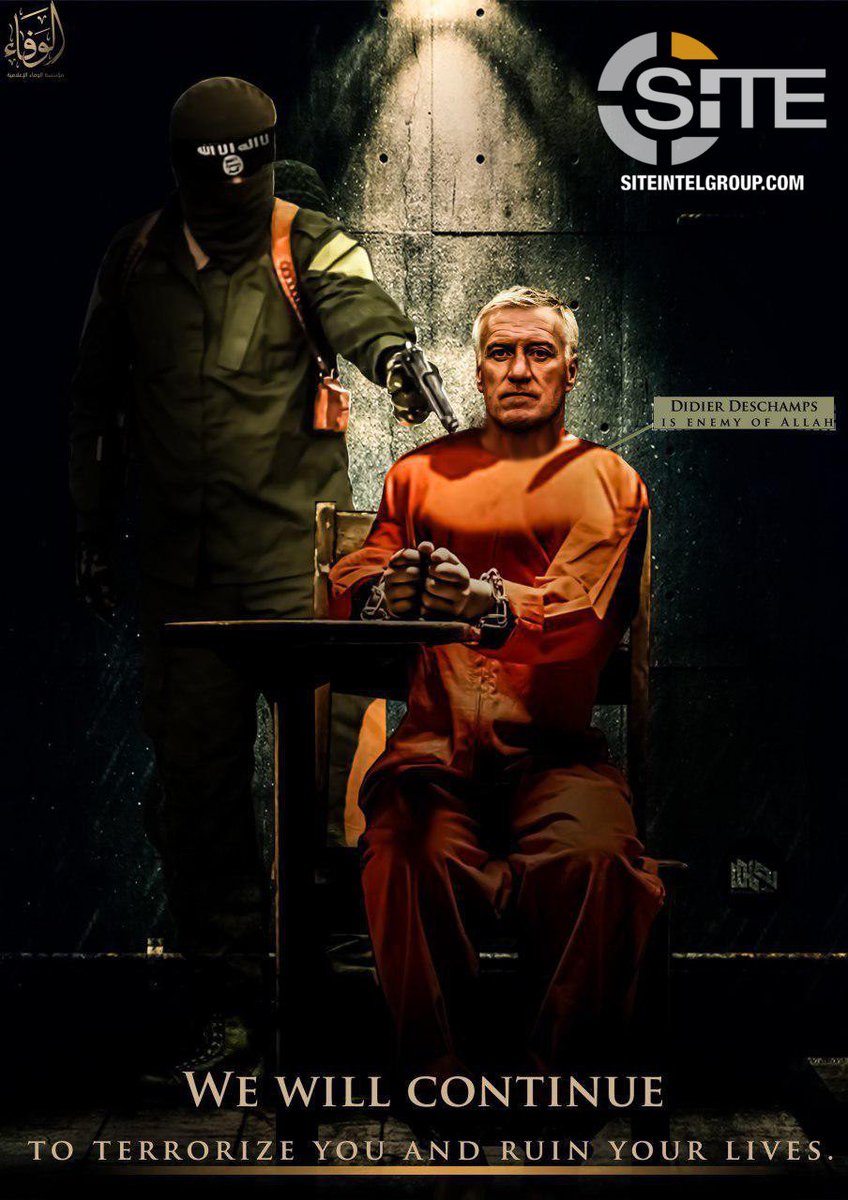 SITE Intel Group

 

@siteintelgroup

After using ##LionelMessi on poster threatening the #WorldCup, a pro-#ISIS group called French natnl mngr Didier Deschamps "enemy of Allah"