The 3-time iHeartRadio Music Awards nominee arrived to the annual ceremony Sunday night ready to belt it out inside Los Angeles' The Forum, but before setting foot in the arena, the songstress was already causing a bit of buzz.

Simply, the star had a few things accidentally stuck in her teeth.

"Currently taking applications for real friends who aren't afraid to tell me there's quinoa in my teeth," she wrote on Instagram.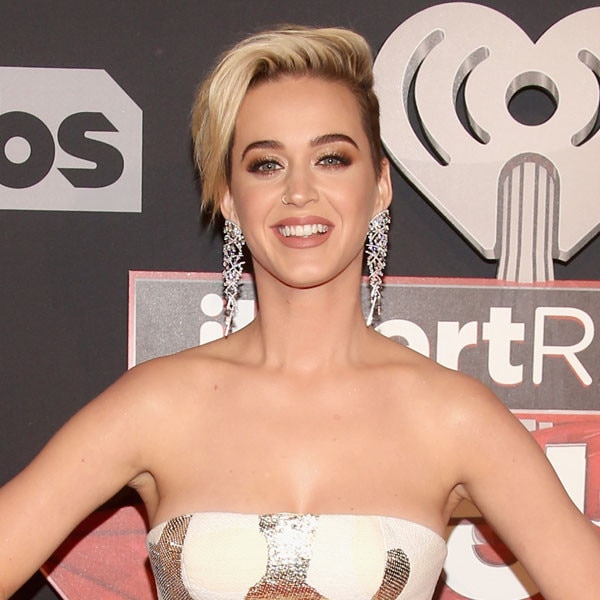 Fortunately, gal pal Karys Jones wasn't afraid to tell the star something was a touch awry. "So who's to blame?" she joked on Instagram.

Not to fret, Perry successfully kicked off the night's show with her newest chart-topping single, "Chained to the Rhythm." As she sang out her hit, the newly single star was joined by a large group of kids dancing in newsboy hats and overalls as well as a massive dancing hamster—of course.
The event marked her first public appearance since her split from longtime beau, Orlando Bloom. Perry has already marked this new phase of her life with a pixie cut, though she told  iHeartRadio host Elvis Duran she had always wanted to do it.

"Well yeah, if you're going this extreme it should, hello! I'm trying to get more attention, obviously," she teased. "You can just grow it back. Honestly, I tried to take my full head of hair platinum and I had a lot of breakage. I've always wanted to look like Miley Cyrus. I've always wanted to have that pixie haircut, so I said, 'Let's just go for it.'"