Las Vegas police have said 'in excess of 50 are dead' and more than 200 injured following a mass shooting at a music festival in Las Vegas, making it the deadliest shooting in US history.
The gunman fired on the Route 91 Harvest country music festival from a hotel overlooking the event on Las Vegas Boulevard. Police have said they are 'not at this point' treating the incident as an act of terror.
Clark County Sheriff Joseph Lombardo also confirmed the main suspect in the attack, 64-year-old Stephen Paddock, was shot dead on the 32nd floor of the Mandalay Bay hotel and casino, after a SWAT team used a controlled explosion to enter his hotel room.
At this time there is in excess of 50 deceased and over 200 injured individuals.

— LVMPD (@LVMPD) October 2, 2017
Mr Lombardo said a number of weapons were found in Paddock's hotel room, adding that officers had obtained a warrant and would soon begin searching his home.
Police are hunting for Paddock's roommate Marilou Danleya, 62, with a police handout said Ms Danley was being sought for questioning. The public were urged to call 911 if she is spotted.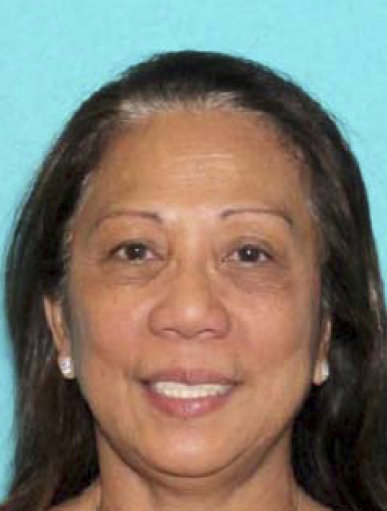 Credit: PA Images
She is described as Asian, 4 foot 11 inches tall and 111 pounds (50 kg).
No details have yet been given of whether she was suspected of involvement in the attack, however she was described as an 'associate'.
Off-duty police officers have been confirmed as among the dead. Two police officers are also being treated for injuries, with one officer in critical condition and the other with minor injuries.
The White House confirmed President Trump has being briefed about the shooting.
My warmest condolences and sympathies to the victims and families of the terrible Las Vegas shooting. God bless you!

— Donald J. Trump (@realDonaldTrump) October 2, 2017
Responding to the incident on Twitter he wrote: "My warmest condolences and sympathies to the victims and families of the terrible Las Vegas shooting. God bless you!"