The average UK house price outside the capital? £223,000. The average London home? £482,000.
The price of a particular pint in this London pub? £13.40.
And no, you've not read that wrong. Thirteen pounds and forty pence.
The Rake bar, in Borough Market, came under the wrath of social media after a pint of Cloudwater ale went on sale.
Dat Cloudwater price pic.twitter.com/1Jca3740UB

— Kat Sewell (@katrinnas) August 22, 2017
A tweet, from user Kat Sewell, showed that a pint of Cloudwater North West Double IPA costs the absurd amount – with half a pint costing £6.70 (so not let off there either).
Understandably, many weren't happy with what they saw.
. Rake. WTF?

— Andrew S. 🇪🇺#FBPE (@Irr_Orbit) August 22, 2017
The company that runs the pub, Utobeer, issued a statement on Thursday saying that it was not to blame for the high price.
It read: "We are not making 'vast profits' we work to a margin like all businesses and if we stopped we'd start losing money and eventually go out of business.
"Cloudwater will not deliver directly to us unless we order a pallet from them and if you know the Rake you'll also know we do not have the space to store a pallet; so this being the case we have to order through a distributor who will obviously put their margin on it."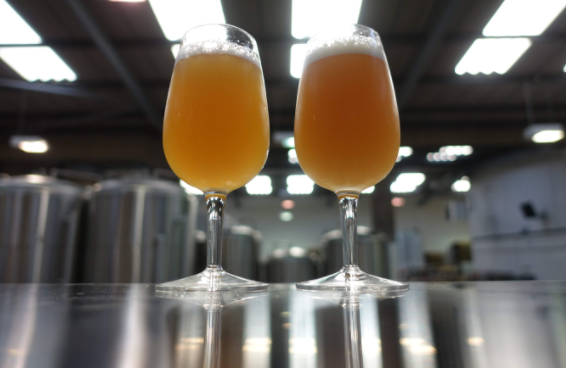 Credit: Cloudwater Brew Co
The beer itself is 9 percent in strength, making it a strong IPA – which the pub is charged £130 for a 20-litre keg.
Distributor Euroboozer denied it was to blame though.
In their own statement, they said: "The difference in our price compared to Cloudwater's list price is minimal. Our gross profit on this keg is £22.39.
"When the cost of good beers goes over a certain price, we adjust our margins… and then adjust our pricing accordingly. As a result we have taken a good 25-30 percent hit on our usual overall margin here."
And here's our input on what @katrinnas brought up on @cloudwaterbrew All costs apart from the sale/purchase price of the beer are estimates pic.twitter.com/zMkAVNVni9

— EUROBOOZER (@Euroboozer) August 24, 2017
Last year, Business Insider stated that Herefordshire was the cheapest place in the UK to find a pint of beer, at £3.21 on average.
Yorkshire, Derbyshire, Cumbria and Worcestershire were the other counties to round out the top five to help you save your pennies.
Featured Image Credit: Google Maps