This week there have been several accusations of racism thrown at Conor McGregor during his promotional tour with Floyd Mayweather.
He was hit with a massive social media backlash after asking Mayweather to 'dance for me, boy'.
Last night the 28-year-old said: "He said: "I want to address something.
Conor McGregor addresses accusations of racism "Don't people know I'm half black…I'm black from the waist down" pic.twitter.com/4IpWuXApnP

— Conor McGregor News (@ConormcGregor5) July 14, 2017
"Some of the media seems to think I've got something against black people.
"But I'm half black. I'm black from the bellybutton down!"
He then added: "And just so that's squashed, here's a little present for my beautiful, black female fans." And then did a hip-thrust. Honest to God, this happened.
After being on stage, a reporter asked McGregor's what he would say to people who have accused him of disrespecting black women, to which he replied 'that was a compliment'.
.@TheNotoriousMMA thoughts on people saying he's disrespecting Black women… #MayMacWorldTour pic.twitter.com/p5gQAY4D1i

— JRSportBrief (@JRSportBrief) July 14, 2017
Mayweather, however, doesn't seem to have a problem with anything McGregor has said so far. In an interview with TMZ, the boxer said: "We all know there's only two types of boys – a white boy and a cowboy – and I'm neither.
"Racism still exists but you know, I try to take something negative and turn it into something positive.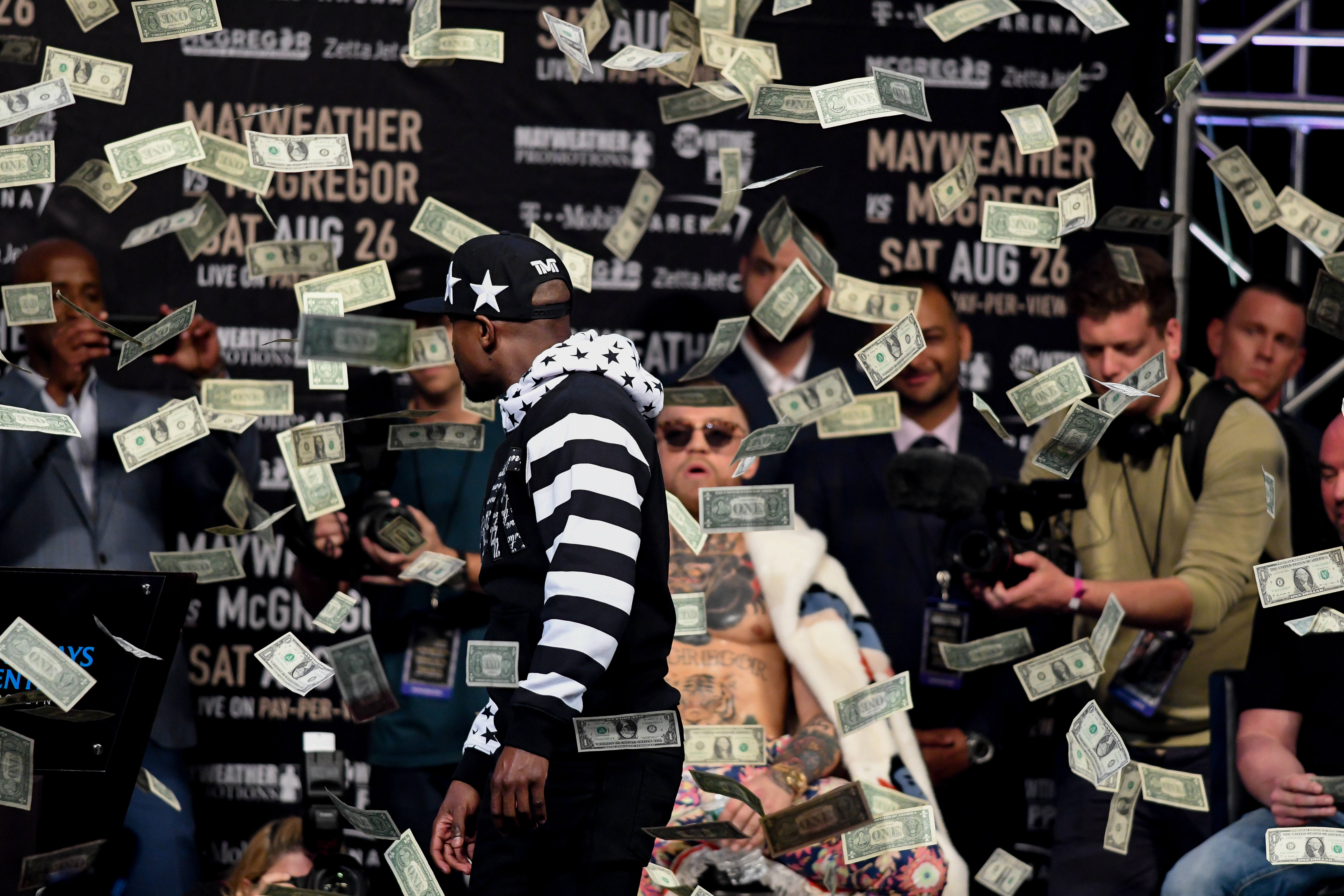 Credit: PA
"A lot of people say that Conor McGregor is racist but I'm not worried about that."
Last night, he added his own bit of amateur dramatics to the proceedings, by showering McGregor with money, calling him a 'stripper'.
"They're all $1s. Where's the real money at?" – @TheNotoriousMMA#MayMacWorldTour pic.twitter.com/ZkAzeISvRo

— UFC (@ufc) July 14, 2017
McGregor wasn't having that, though, asking Mayweather: "They're all fucking ones. Where's the real money?"
Is it just me who thinks this whole promo thing is getting a bit embarrassing now?
Featured Image Credit: PA