Billionaire businessman Michael Bloomberg delivered a stinging rebuke of GOP presidential nominee Donald Trump at the Democratic National Convention Wednesday night, calling him a "dangerous demagogue."
Former New York City Mayor, Michael Bloomberg even called into question Trump's sanity.
"Through his career, Trump has left behind a well-documented record of bankruptcies, thousands of lawsuits, and angry stockholders and contractors who feel cheated, and disillusioned customers who feel ripped off. Trump says he wants to run the nation like he's running his business. God help us," Bloomberg said.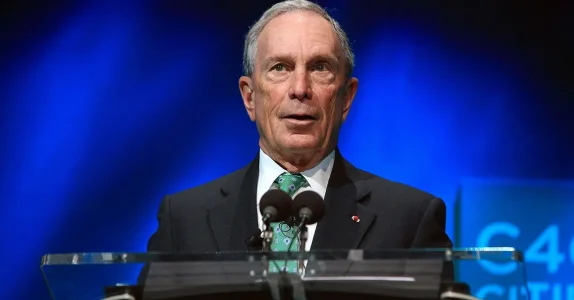 "I know what it's like to have neither party fully represent my views or values. Too many Republicans wrongly blame immigrants for problems, and they stand… in the way of action on climate change and gun violence," Bloomberg said. "Meanwhile, many Democrats, I think, wrongly blame the private sector for our problems, and they stand in the way of action on education and deficit reduction."
Although he acknowledged he doesn't always agree with Clinton, Bloomberg argued that it is "imperative" to vote for her in November, because Trump, he said, is "a risky, reckless and radical choice."
Source: WSJ