Barack Obama has said that that any of you miserable bastards complaining about 2017 and getting all misty-eyed about the past need to grip of yourself, although admittedly he phrased it a little more tactfully than that.
At the Goalkeepers 2017 conference, being held by the Bill and Melinda Gates Foundation, the former president made a keynotes speech. In it he posed a question to demonstrate how much progress humanity has made.
"If you had to choose one moment in history in which to be born, and you didn't know in advance whether you were going to be male or female, which country you were going to be from, what your status was, you'd choose right now," he said.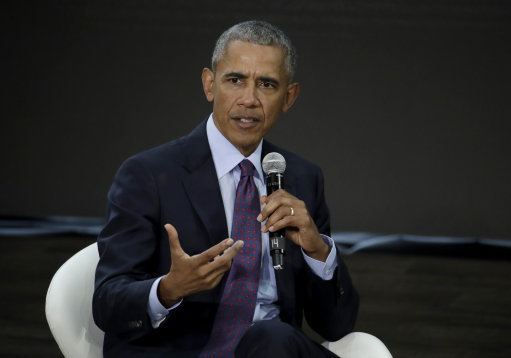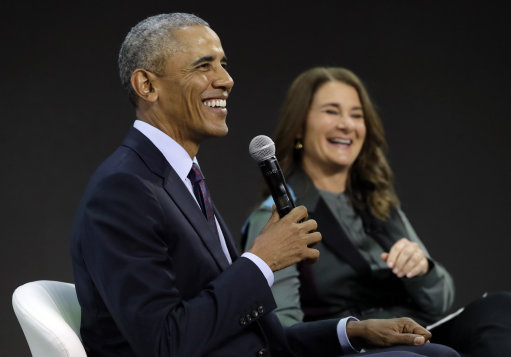 Credit: PA Images
He added that the world has never been "healthier, or wealthier, or better educated, or in many ways more tolerant, or less violent, than it is today."
The conference, which is being held in New York, comes after the foundation released its 'Goalkeepers' report that aimed to highlight progress that might not be obvious day to day.
To name just a few examples, data shows that the fight against polio, childhood mortality, maternal death, gender inequality, poverty and infectious diseases has hastened in the past two decades.
"It's demonstrable that fewer people are being killed in wars or conflicts than ever before," Obama said. "This is the time you'd wanna be showing up on this planet."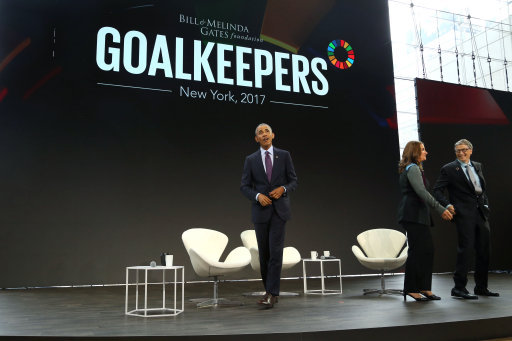 Credit: PA Images
Despite Donald Trump having taken over the presidency, Obama has continued to make headlines with his messages of hope and tolerance
Last month, during the white nationalist rally in Charlottesville, the former president tweeted a quote from South African leader Nelson Mandela and it became the most liked tweet in history.
"No one is born hating another person because of the color of his skin or his background or his religion…" pic.twitter.com/InZ58zkoAm

— Barack Obama (@BarackObama) August 13, 2017
At the time of writing the tweet has over 4.5million likes and shows former President Obama peering into a window at a group of young children accompanied by the quote: "No one is born hating another person because of the color of his skin or his background or his religion…".
Source: Business Insider