German police have seized around 5,000 ecstasy pills shaped to resemble US President Donald Trump's head.
An Austrian father and son were arrested on the way to the Netherlands, as police discovered five bags filled to the brim with carrot-colored ecstasy pills made in the likeness of Trump.
The tablets were discovered in a car in Lower Saxony, a state in north-west Germany.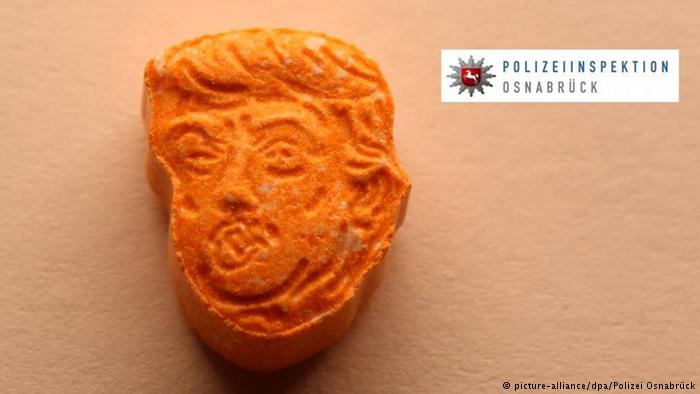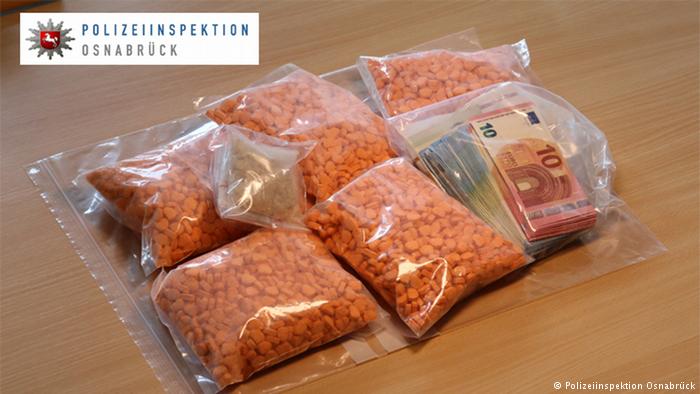 Credit: Police Handout
The pills are reported to have a sale value of nearly £37,000 ($47,400).
A police statement said: "During the search of the vehicle, police found about 5,000 ecstasy tablets with the portrait of the American President … the purchase value of the tablets amounts to approximately €11,000 (£10,000 or $12,900); the sale value amounts to approximately €39,000."
The drugs are on sale on the dark web under the slogan "Trump makes partying great again".
Yesterday President Trump made headlines around the world after he decided to look directly at the sun during the solar eclipse.
Credit: CBS Chicago
Here's how Twitter reacted:
Scientists: Don't look straight at sun during eclipse.
Trump: Hold my glasses. pic.twitter.com/3MySTJYq4d

— Dan Worthington (@danWorthington) August 21, 2017
NASA: It is extremely dangerous and a terrible decision to look at the sun during the eclipse

Donald Trump: pic.twitter.com/TYjHkL24Vn

— DARE STATS (@Dare_Stats) August 21, 2017
TRUMP: So I can just look right at the eclipse right?
NASA: you know what? sure. pic.twitter.com/rxwy2CNMqq

— Chris Person (@Papapishu) August 21, 2017
AIDE: You need to wear eclipse glasses.
TRUMP: Did Obama wear them?
AIDE: Yes – it's a safety issue.
TRUMP: Then it's settled. No glasses. pic.twitter.com/gXQrDat96l

— Josh Jordan (@NumbersMuncher) August 21, 2017
#Trump doesn't need protective eye wear! "I have the greatest corneas of all time, really. The best." #Eclipse pic.twitter.com/uXdsQGsz9j

— Shawna Hazlett ن (@shawnahaze) August 21, 2017
Donald Trump after solar eclipse. pic.twitter.com/vo7t2Se3NQ

— React Dev.js (@reactdevelop) August 21, 2017
Given the warnings – even Trump's daughter, Ivanka, released a public service announcement ahead of the big event – you'd think he would have made sure not to look up, even for a second.
Excited for #Eclipse2017? Remember to wear your glasses 👓 #NASA #STEM pic.twitter.com/FzujQai4G3

— Ivanka Trump (@IvankaTrump) August 21, 2017
Apparently Ivanka's dad didn't get the memo.
Featured Image Credit: Police Handout