Five terrorists in 'suicide belts' were shot dead by police after driving a car into pedestrians during a second attack in Spain.
Seven people, including one police officer, were injured after a car was driven into them during the early hours of this morning at the Spanish seaside town of Cambrils. The incident took place just hours after a van ploughed into tourists in Barcelona, killing 13 and injuring at least 100.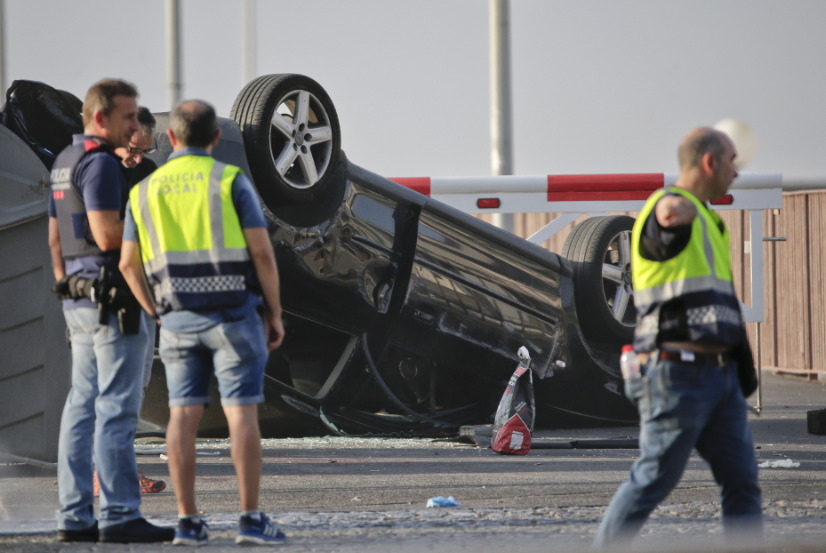 Credit: PA
The attackers vehicle, reported to be an Audi A3, overturned and the five attackers fled, but were quickly fired at by police.
Catalonia's police force has said four of the attackers were shot dead at the scene with the fifth dying later, as a result of his injuries.
Eyewitnesses describe attack in Spanish town of #Cambrils – seven were injured & five terrorists killed by police https://t.co/jd2A0I18o9 pic.twitter.com/FBm8Yrk4rk

— BBC News (World) (@BBCWorld) August 18, 2017
Six innocent bystanders were caught up in the attack, one person is in a critical condition, according to the BBC. Two others are reported to be in a 'serious condition', according to emergency services.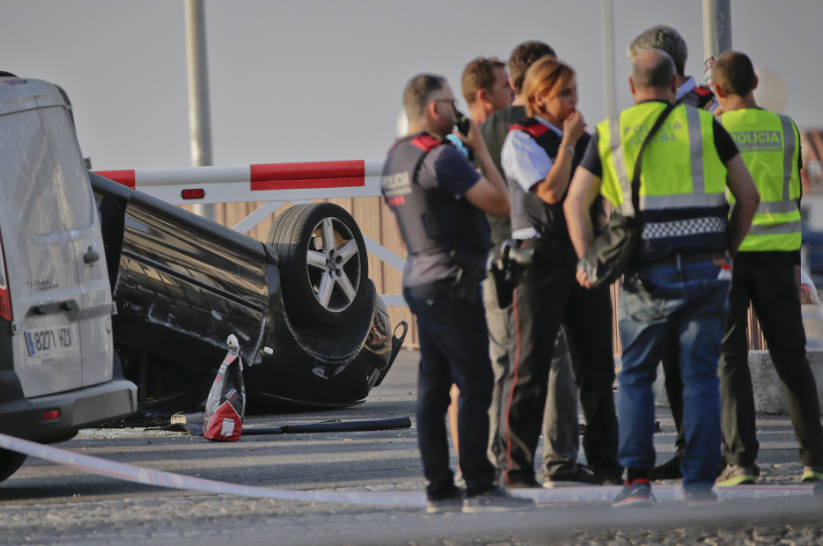 Credit: PA
Several controlled explosions were carried out in the area, with police saying the men had been wearing explosive devices. However, the Interior Minister of Catalonia, Joaquim Form, has now said the belts were fake. He said the 'terrorists carried simulations of explosive belts.'
Police say the situation is now under control.
Investigators in Spain are now working on the theory that the two attacks, in Cambrils and Barcelona, are linked.
Featured Image Credit: PA