The Duke and Duchess of Cambridge, William and Kate, are expecting their third child, Kensington Palace has announced.
The royal couple already have two children: Prince George and Princess Charlotte.
In a statement released on Twitter, Kensington Palace said that the couple are 'very pleased' to announce the pregnancy.
They added: "As with her two previous pregnancies, The Duchess is suffering from Hyperemesis Gravidarum. Her Royal Highness will no longer carry out her planned engagement at the Hornsey Road Children's Centre in London today.
"The Duchess is being cared for at Kensington Palace."
The Duke and Duchess of Cambridge are very pleased to announce that The Duchess of Cambridge is expecting their third child pic.twitter.com/DZCheAj1RM

— Kensington Palace (@KensingtonRoyal) September 4, 2017
Hyperemesis Gravidarum is the official term given to extreme morning sickness and affects only one percent of women with who suffer from pregnancy sickness.
Prince George was born in July 2013, and Charlotte was born in May 2015.
George hit the headlines last year when he refused to high-five then-President Barack Obama when William and Kate went on a state visit to America.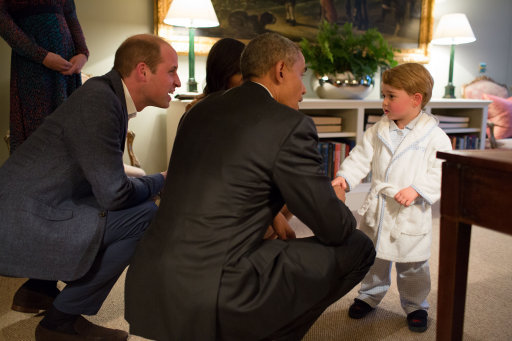 Credit: PA
The couple's third child will become the third great grandchild of the Queen, although with George and Charlotte closer in line to become a ruling monarch of Britain, it is unlikely the title of King or Queen will be installed on the new baby.
Many on Twitter were quick to congratulate the couple.
One poster wrote: "Congratulations! Wonderful news. Hope the Duchess will be doing well soon & not plagued by this illness for too long."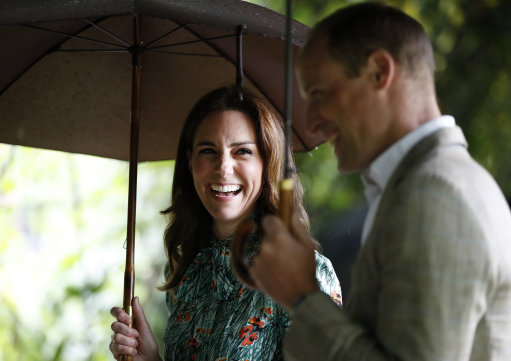 Credit: PA
Another added: "Lovely news! William, you old stallion you!"
While a third wrote: "Fantastic news, many congratulations! Can't wait for the new arrival."
In the meantime, it's worth remembering that this could also mean the return of the BBC News reader Simon McCoy.
Featured Image Credit: PA