Most widely known for his portrayal of Lannister lovechild and sadistic boy-king Joffrey Baratheon in the HBO television series Game of Thrones, Irish actor Jack Gleeson seemed poised for big things on the big screen. However, since the night audiences happily watched his character asphyxiate to death at his own wedding party, we haven't seen or heard from the actor.
As it turns out, that's exactly the way Gleeson likes it.
He's not about that life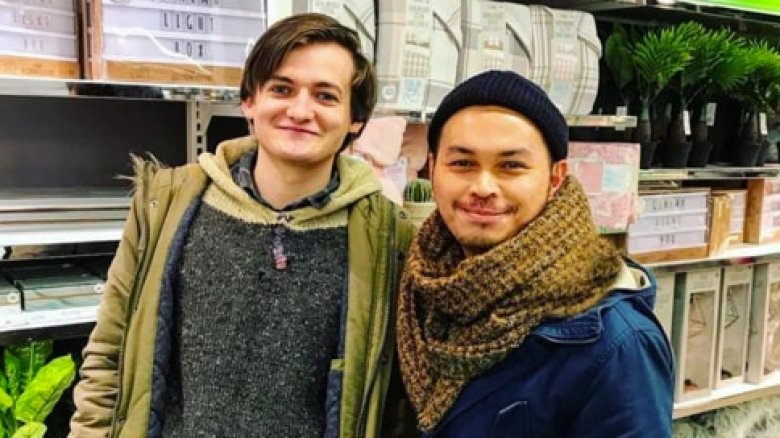 To put it simply, Gleeson straight up doesn't like acting — mostly because he's not interested in living an actor's lifestyle.
He told The Irish Independent, "When I started doing Game of Thrones perhaps the reality was made too real for me. The lifestyle that comes with being an actor in a successful TV show isn't something I gravitate towards."
Tell that to all the waiters in Los Angeles! (Or to all those who auditioned for Game of Thrones but didn't get a part.)
He only started acting because "it was something to do"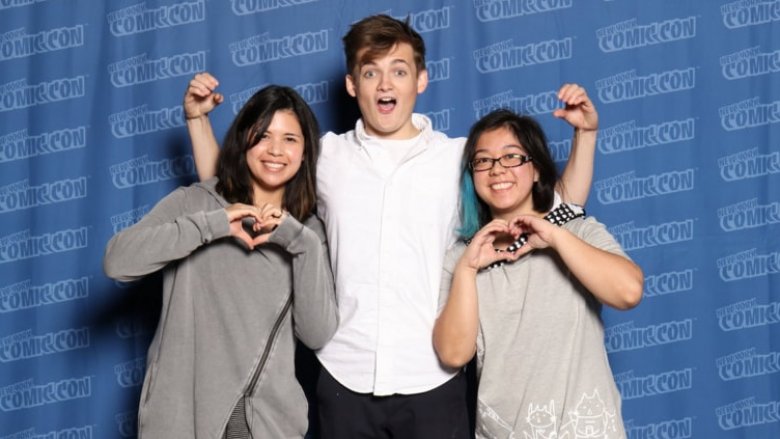 Gleeson never really had big dreams of becoming a movie or television star. In fact, he only started acting because it "was just something to do."
Gleeson first started taking acting classes with his two older sisters at his local community center because there wasn't much else available. "Really low-key thing," he told Vulture. "It was nearby … I did it because it looked fun. If the community center hosted karate classes instead, I might be a karate person, but for some reason they happened to have acting classes so I went to them."
Fate worked in Gleeson's favor — it's tough to imagine Joffrey sporting a black belt. Or even an orange belt.
Money isn't everything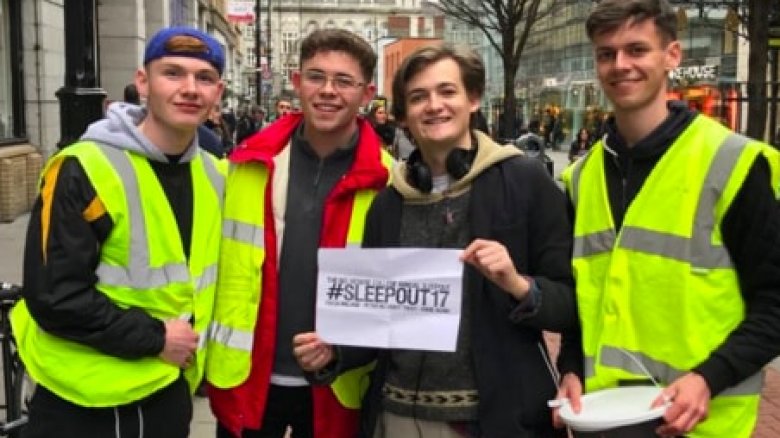 It's no secret that Game of Thrones actors make bank — Gleeson included — but the young Irishman doesn't really care.
For Gleeson, money truly isn't everything. "I'm happy to sacrifice a big pay cheque for my happiness," he told The Irish Independent, "if that's not too corny a thing to say. It's probably more naive than mature to say that, maybe, but that's how I feel."
To be fair, once you have an estimated net worth of $8 million, you're probably financially secure enough to pursue just about any career you want.
He doesn't think he's a good actor
Interestingly, Gleeson doesn't even think was particularly good at his job — at least, not good enough to internalize the cruelty and viciousness of his Game of Thrones character. "Thankfully, I'm not a good enough actor to believe the things that my character believes," he explained to Vulture. "If you're a really good actor, you can completely believe what you're doing … but one is oneself for 99.9 percent of the day of filming. So for [just] that .01 percent, you're this other character."
When specifically asked about how he portrayed Joffrey — one of television's most despicable characters in recent memory — Gleeson simply shrugged it off, explaining, "I just kind of say the lines in a mean way. I don't really get into the emotions too much …"
Who knew acting was so simple?
Acting bores him

Perhaps the main reason Gleeson phoned it in for Joffrey (or so he claims) was that he didn't honestly enjoy working on set.
Specifically, Gleeson isn't intrigued by the fake aspects of filming an especially effects-heavy show like Game of Thrones. "When you go on to a set, you realize the very visceral reality that you see on the TV show is a product of a huge amount of processing and editing and storytelling that is not present at all on the day of the filming," he explained to Vulture.
Worse yet, Gleeson found actually doing his job to be almost entirely unfulfilling — and incredibly boring. "You go and put your makeup on, put your costume on, wait in your caravan-trailer thing for an hour and then you go the set, and you film for three minutes and then they change around the lights, and the camera angle and you wait for an hour, and then you film for another three minutes. It's a very boring, tedious process."
Gleeson was so not into it, that his favorite moment of filming actually came when he played dead during Joffrey's funeral, simply because he got to sleep all day. "That was a fun experience," he joked.
He's more interested in academic pursuits
Even before the death of his character on Game of Thrones, Gleeson had more or less checked out of acting for a more personally fulfilling pursuit: studying.
Gleeson was named a scholar at Trinity College for demonstrating exceptional knowledge and understanding in his chosen subjects of philosophy and theology. He also has long-term academic interests, telling The Irish Independent, "I'd like to be an academic, a philosophy lecturer if possible. I'd do a Masters in Ancient Hebrew maybe, and a Ph.D. hopefully, if I get in."
Looks like Joffrey would've made a better Maester than a king. Carpe diem.
He doesn't care about Game of Thrones — at all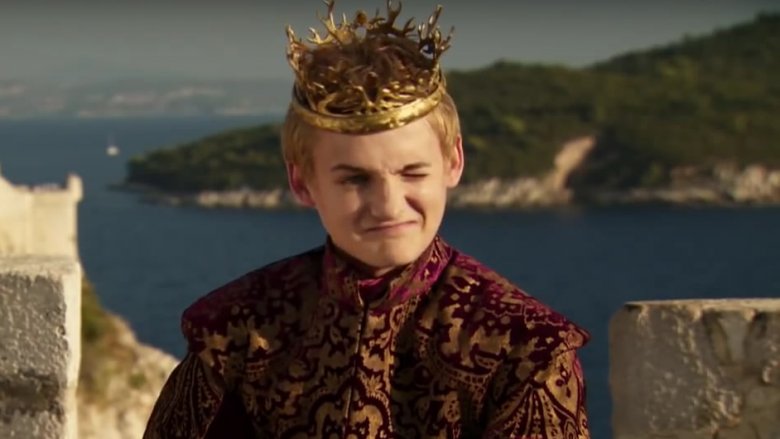 Gleeson doesn't have any special attachments to the show which made him famous. In fact, he couldn't care less.
Not only are the A Song of Ice and Fire books not his cup of tea — albeit, he only read the first one before realizing he didn't have the attention span — he couldn't care less about the happenings on the ultra-popular show. "There's too much to catch up on," he told Vulture. "I've not a clue what's going on. In my mind, all these characters are still alive and everyone's in this place and those people are in that place and they have these motivations, and now everything's screwed around so much that it's a completely different show. I've no idea."
Gleeson's not bluffing either. He really doesn't have a clue since he only ever read his own scenes from the script. "I'm just selfish," he says. "Maybe I should get into it. I hear it's good."
Fame makes him uncomfortable
Not only does Gleeson not care about the money that comes with being famous, he doesn't care much for fame itself.
The former actor claims "to live as normal a life as possible," residing alone in a London flat he describes as nothing out of the ordinary. He'd rather keep it simple and go about his business than focus on remaining celebrity. "It's maybe the status thing that I find uncomfortable," he explained. "People can be wealthy and not be mean, but this status thing … some people when they become famous, they feel better, they feel more worthy. That's what makes me feel really uncomfortable. I try to eschew that as much as possible."
Still, Gleeson is always happy to snap some photos with fans, retweet jokes about Joffrey, and attend the occasional convention.
He prefers puppet shows
Gleeson doesn't care much for acting on screen, but he still digs the theater. In fact, he and his mates started an Off-Broadway puppet show about bears in space — appropriately titled Bears in Space — which The New York Times called "refreshingly moldy."
The play's story revolves around two cosmonaut bears speeding toward the edge of the universe itself, while being perpetually pursued by bad guys. Gleeson describes the play as being influenced by "Monty Python, Mighty Boosh, maybe a bit of Adventure Time, and Futurama, where it's very kind of childlike and surreal, but the people that enjoy it most are people my age."
Though Bears in Space has run its course and will never even come close to the absurd popularity of Game of Thrones, Gleeson doesn't mind. "What I enjoy most is this kind of thing," he told Esquire, "where I can have fun with my friends."
Don't write him off TV just yet
Even though Gleeson is almost entirely disinterested in onscreen acting, you still might see him on TV in the future — just maybe not where you might expect.
Coming off his puppet show, Gleeson sees himself fitting in nicely on another popular, children-themed, but adult-oriented, television program, explaining, "My dream is getting into some Adult Swim–style [thing] — short little bursts of wackiness, maybe a multimedia thing with puppets and animation and live action."
It's also possible he'll make a triumphant return to mainstream acting someday too — just maybe not in the near future. "I wanted to be a big famous successful actor," he told The Herald Sun. "I suppose something just changed. I still love acting, and I see myself acting in the future, but that kind of spark is not there anymore …"