All around the world Colombian women are known to be the hottest and most beautiful females on the earth, and this list will prove that the latter claim is absolutely accurate. Similar to the women from other parts of the world, Colombian women are also quite passionate and caring.
But one standout quality of these females is that they age pretty damn well, you might be unable to tell the age of some very old ladies. So let's quickly jump into the list 10 hottest women of Colombia.
10. Danna García

Danna Gracia is a model and actress who has made appearance in many Colombian television shows and drama. She has also been involved in modelling at some point in her life, which isn't surprise because she's is the owner of an incredible beauty. She has been awarded multiple times for her acting, and some sources even claim her to the be one of the highest paid Colombian actress.
9. Camila and Mariana Davalos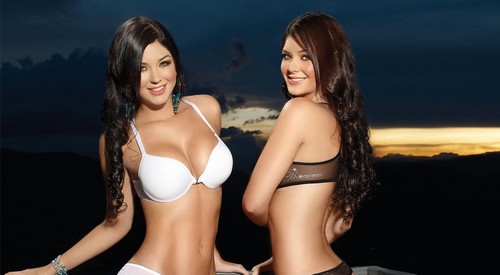 Davalos sisters are two incredibly beautiful non-identical twin sisters (which is a rare case). They began their modelling career together at the age of 10. Untill 2009, they had become successful models and made breakthrough in their homeland when they became the faces of the underwear catalog of the local model label Bésame.
Occasionally both the sisters accept individual contracts. However, these twin beauty queens were brought to wide public attention through Latin television show SoHo TV in 2010. They have also been host of TV shows and participated in reality television.
8. Carla Ossa

Born in Medellin, Colombia, Carla Ossa is a model who started modelling at the age of 12, which is fairly young to be a model. She used to be model for children clothes, but she has come a long way since.
Ossa made a comeback to the modelling world several years later as unbearably hot babe. Elite model Management represented her, and since then she has appeared on the covers of numerous magazines around the world. She also made appearance in the music video for the song Vivir by the pop singer Juan Escobar.
7. Lucía Aldana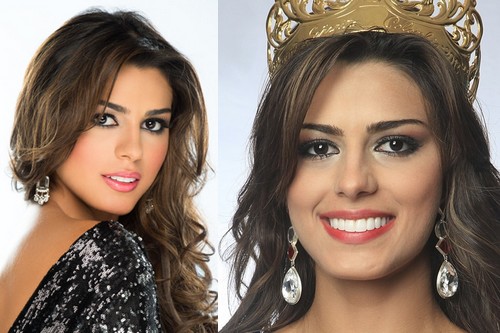 This beautiful model holds the title of Miss Colombia 2012. Aldana represented Colombia at Miss Universe 2013 and 2014 as well, but lost the title to another Colombian woman named Paulina Vega as Miss Universe 2014. Her dream is to become a director of TV show one. We hope her dream become reality soon.
6. Catalina Otalvaro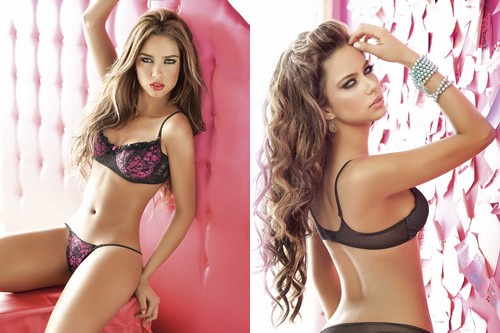 The Medellin born beautiful girl has been coined the younger version of Adriana Lima. Best known for posed in a barely-there thong bikini for SoHo magazine. She also graced the cover of magazines like Host, and Don Juan.
5. Zulay Henao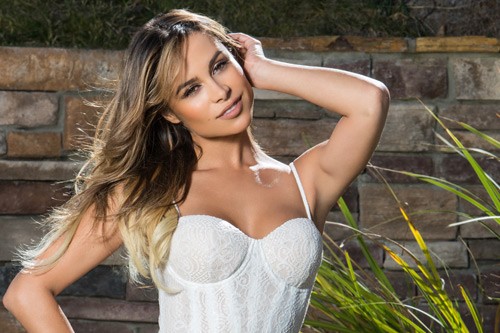 Zulay Henao, known as one of the lead characters in the Oprah Winfrey Network series, "If Loving You Is Wrong." Born in Medellín, she along-with her family emigrated to New Jersey. After graduating high school, Henao joined the U.S. Army for three years. So, her role in Army Wives (American drama television series) may have been easy for her, as would topping our list of "Hot Girls Who Could Kick Our Ass."
4. Elizabeth Loaiza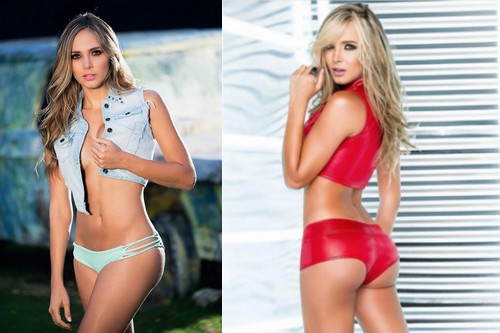 Loaiza is a Colombian model who has won beauty pageant contest. Elizabeth began her modelling career at the age of only 4. She won the Miss Mundo Colombia (Miss World Colombia) beauty pageant in 2006. If her Twitter and Instagram followers is anything to go by, she is also highly popular model of Colombia, and undeniably beautiful too. That's why, she's here among Most Beautiful Colombian Women.
3. Sandra Valencia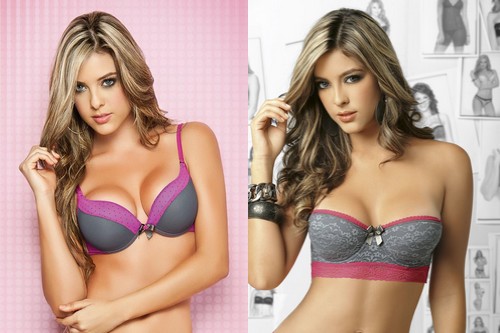 Not only does Sandra Valencia model lingerie catalog of Besame, but she's also a fashion student. Comes from Medellin, she's considered as one of the top fashion models in the Latin America. In addition to her work, she has been featured in several top brands advertising campaigns, like for Americanino, Diesel, Chevignon, Leonisa and Onda de Mar.
2. Daniela Tamayo

Tamayo is another perfect woman, sporting one of the finest bodies that I've ever seen. Daniela, who hails from Medellin, is yet another drop dead gorgeous. The girl, blending her cinnamon skin with a near-perfect body, in addition to that butt of hers is A plus stuff. Hence, she's the topper of the list of most beautiful Colombian women.
1. Shakira

Who else could possibly be the topper of the list if not she. There is no other woman of Colombia who can beat this woman when it comes to enchanting beauty, but her graceful dancing and distinctive voice is the icing on the cake. Her voice might be more than enough to make men to fall in love with her, but her exceptional beauty and seductive dancing moves are simply inescapable. No surprise that her music videos generate billions of views on YouTube, which makes her the most successful Colombian singer in history.