Beauty is one of the most important things in our lives. And for a celebrity, it's a matter of honor to look more and more young and beautiful.
These are some Hollywood Aged Celebrities who still look young. Most of them don't look a day over 40 when in actuality all of them are aged over.
15. Jennifer Aniston
Age: 48 Years
Jennifer Aniston, age 48 years old is a beautiful Hollywood actress. She has recently named as sexiest women by Men's health magazine. Extreme tan skin, tempting figure, blonde hairs and a very cute smile made her a perfect example of seduction. The TV sitcom 'Friends' made her one of the most popular faces of Industry and its hard to believe that it's been more than a decade since shot to fame by playing Rachel Green in friends, and she is still one of the highest paid actress. She is going to stay on everyone's list of sexiest women for decades.
14. Charlotte Ross
Age: 49 Years
Charlotte Ross, best known for her roles as Eve Donovan on the NBC Daytime soap opera Days of Our Lives from 1987 to 1991. Despite turning 49, she is as gorgeous as she was in 29.
13. Halle Berry
Age: 50 Years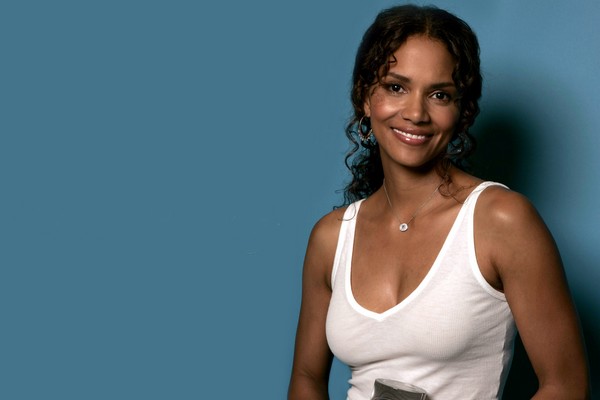 Born on 1966 Halle Berry is an American academy award winning actress and former model. Besides 50 years old, she still have one of the best bodies in Hollywood due to consistent work out. She was one of the highest paid actress in Hollywood. She got married thrice and have three children.
12. Salma Hayek
Age: 50 Years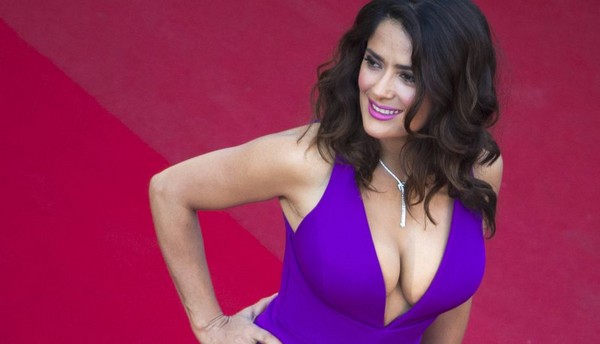 50 years old this Mexican beauty is definitely hottest women in our list. She has a wonderfully attractive figure a true fantasy of every manse began her career in Mexico and later starred in Hollywood movies like Wild West. Dogma and Desperado and just seems to defy the years. She swears she has never gone under the knife and never touched cosmetics, but she still manage to look amazing for a woman in fifties. She married to a fresh billionaire and has beautiful daughter.
11. Cindy Crawford
Age: 51 Years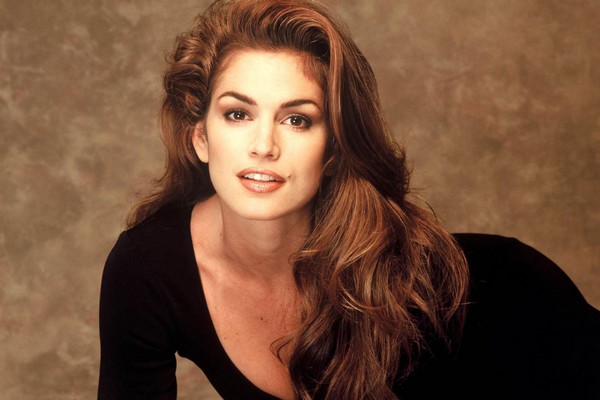 Supermodel and actress, Cindy Crawford is 51 years now, but still looks incredible hot and beautiful. Best known for her trademark "mole" just above her lip, Crawford is one of the original five "Supermodels". She graced top on VH1's 40 Hottest Hotties of the 90s. Also, she was named one of the "100 Hottest Women of All-Time".
10. Sandra Bullock
Age: 52 Years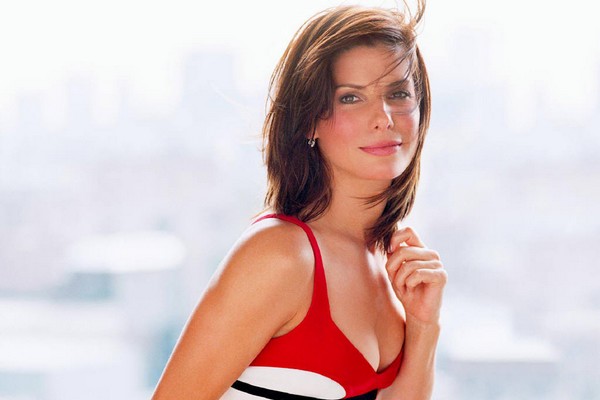 She is simply the girl next door. This 52 years old is still so much adorable. The time seems to be halt for Sandra Bullock. She was voted the "Most Beautiful Women" by people, magazine in 2015 at an age of 51. In the fight with wrinkles aging she is clearly wining by a long margin. Sandra is raising her first child as a single mother. From Speed to Minions she was a part numerous Hollywood blockbusters. She has one academy award.
9. Monica Bellucci
Age: 52 Years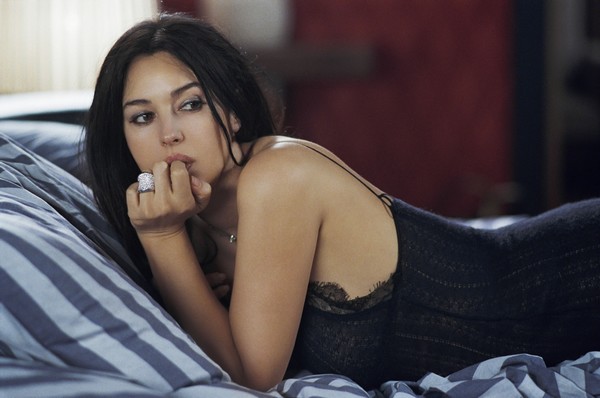 With stylish but seductive looks, Monica Bellucci is an evergreen beauty. Although she mother of two, but she still manage to look amazing for a woman in fifties. At age 51, Bellucci played the role of a Bond girl in the James Bond film Spectre, making her the oldest Bond girl in the franchise.
8. Demi Moore
Age: 54 Years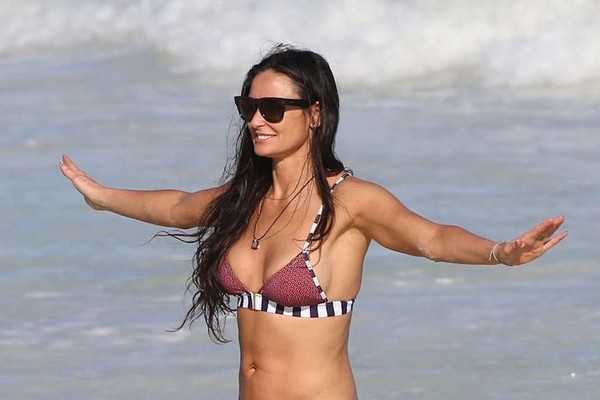 She is a hardcore beauty and an exceptional actress. Demi Moore is actually appears to be reversing time. She is now 54 years old. 1.65 meter tall, silky and straight black hair and deep shiny eyes have not lost their glory of old days. She is a true professional who can also go completely bald for a single role. She got married three times and have three Childs. Although she is Again. She is believed to have a personal fortune worth $150 million.
7. Valerie Bertinelli
Age: 56 Years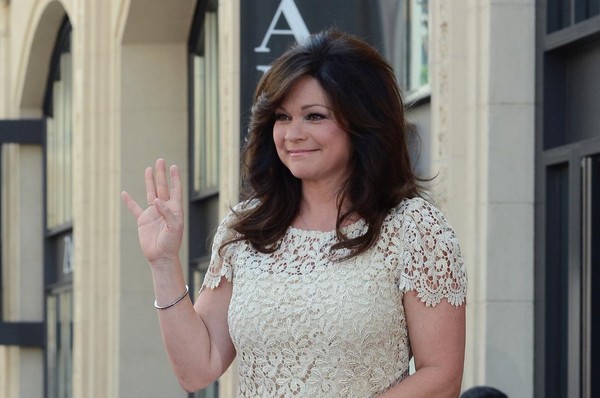 Valerie Bertinelli looks amazing at 56 year old. This American actress, known for her roles as Barbara Cooper Royer on the sitcom "One Day at a Time", Gloria on the drama series "Touched by an Angel", Melanie Moretti on the sitcom "Hot in Cleveland". Bertinelli has been vocal about aging, saying she is much better with age and appreciates the place she is in now.
6. Sela Ward
Age: 60 Years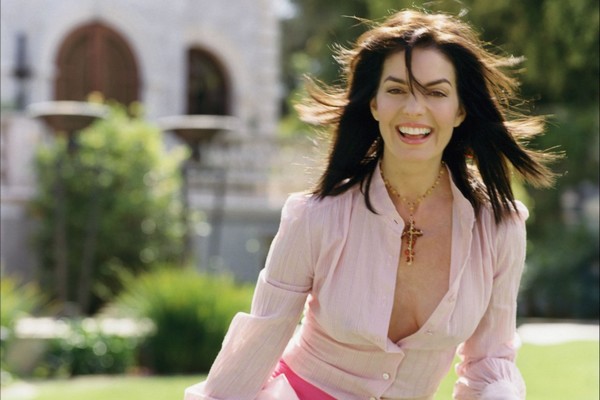 Sela Ward is now at 60. But, she looks gorgeous as she was in 30, although she's mother of two children.
5. Kim Cattrall
Age: 60 Years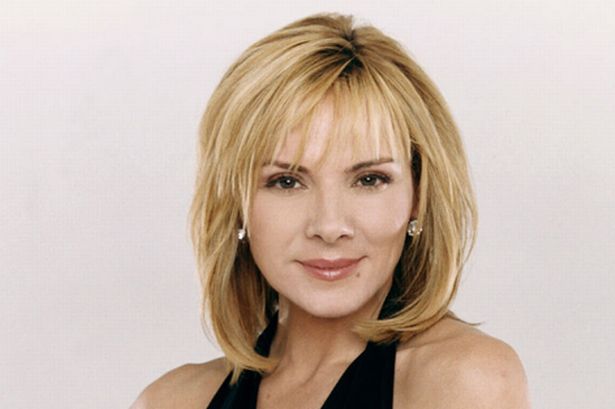 This English-Canadian actress, still looks like Sex and the City's favorite man-eater at her 60. She says, it all because of daily workouts and drinking eight cups of water.
4. Kris Jenner
Age: 61 Years
Kristen Mary "Kris" Jenner is an American T V personality. Mother of four famous TV personalities is a common face for TV viewers. She is a self-made millionaire she still have that charm on her face just like her very first TV appearance. Although she is 61 years old but still looks incredible and beautiful.
3. Christie Brinkley
Age: 63 Years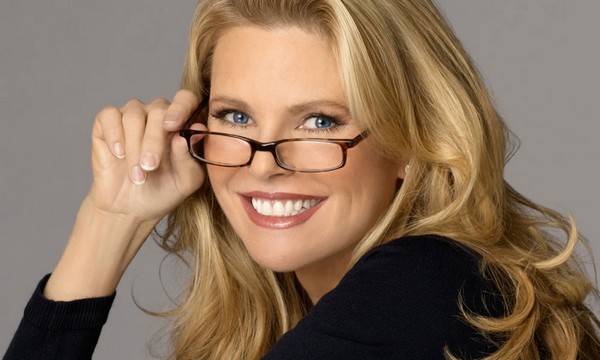 The 63-year-old mother of 3 children, married four times, still turns heads on the red carpet. With a career spanning more than three decades, Brinkley spent 25 years as the face of CoverGirl (the longest running cosmetics contract of any model in history). She has appeared on over 500 magazine covers.
2. Lynda Carter
Age: 65 Years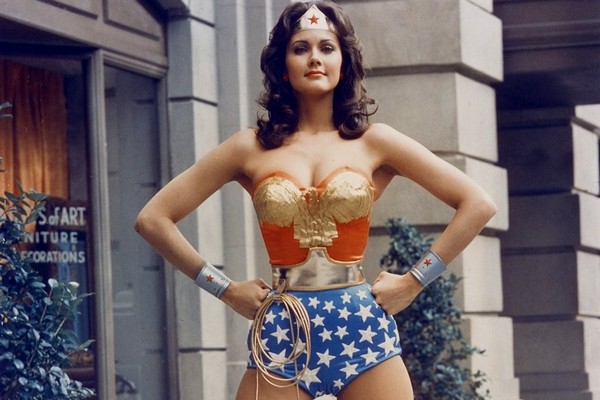 Born on July 24, 1951, Lynda Carter is now 65 years old and looking as fabulous as she was in her 30. Carter was crowned Miss World America 1972. Best known for her role on the TV series "Wonder Woman" as the title character from 1975 to 1979.
1. Jaclyn Smith
Age: 71 Years
Best known for her role as Kelly Garrett in the hit television series, Charlie's Angels. Jaclyn Smith is 71 years old now