There's some big news heading our way from the Harry Potter world.
To celebrate the 20 year anniversary of the publication of the first book in the series, two new books are coming out this October.
I'm Sirius (and not apologetic for that pun at all). The two books will accompany a Harry Potter exhibition at the British Library. Yes, there's going to be an exhibition too, but don't worry about any restricted sections because the books will be available everywhere.
Publisher Bloomsbury announced the two books – 'Harry Potter: A History of Magic', The Book of the Exhibition, which (according to Business Insider) surveys the subjects studied at Hogwarts School of Witchcraft and Wizardry. The second book, 'Harry Potter: A Journey Through a History of Magic', explores the historical journey of the Harry Potter world and delves into the stories behind spells, magical creatures and famous wizards and witches.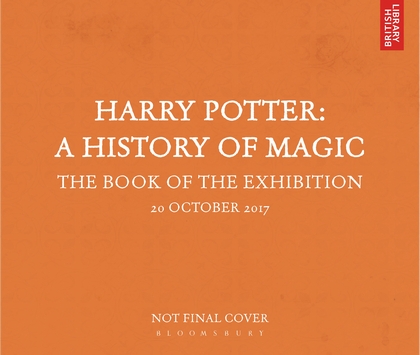 Credit: Bloomsbury
In a press release, Bloomsbury wrote: Harry Potter: A History of Magic is the official book of the exhibition, a once-in-a-lifetime collaboration between Bloomsbury, J.K. Rowling and the brilliant curators of the British Library. It promises to take readers on a fascinating journey through the subjects studied at Hogwarts School of Witchcraft and Wizardry – from Alchemy and Potions classes through to Herbology and Care of Magical Creatures."
It continues: "Each chapter showcases a treasure trove of artefacts from the British Library and other collections around the world, beside exclusive manuscripts, sketches and illustrations from the Harry Potter archive.
"There's also a specially commissioned essay for each subject area by an expert, writer or cultural commentator, inspired by the contents of the exhibition – absorbing, insightful and unexpected contributions from Steve Backshall, the Reverend Richard Coles, Owen Davies, Julia Eccleshare, Roger Highfield, Steve Kloves, Lucy Mangan, Anna Pavord and Tim Peake, who offer a personal perspective on their magical theme.
"Readers will be able to pore over ancient spell books, amazing illuminated scrolls that reveal the secret of the Elixir of Life, vials of dragon's blood, mandrake roots, painted centaurs and a genuine witch's broomstick, in a book that shows J.K. Rowling's magical inventions alongside their cultural and historical forebears."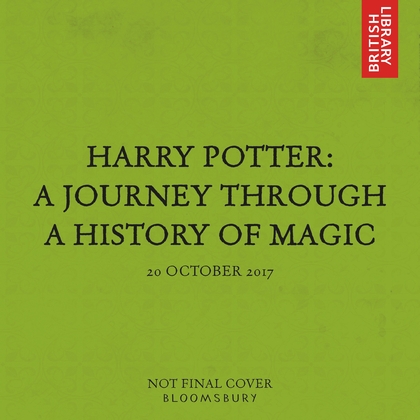 Credit: Bloomsbury
But what about 'A Journey Through a History of Magic'? Well: "An irresistible romp through the history of magic, from alchemy to unicorns, ancient witchcraft to Harry's Hogwarts – packed with unseen sketches and manuscript pages from J.K. Rowling, magical illustrations from Jim Kay and weird, wonderful and inspiring artefacts that have been magically released from the archives at the British Library.
"This spellbinding book takes readers on a journey through the Hogwarts curriculum, including Herbology, Defence Against the Dark Arts, Astronomy, Divination and more. Discover the truth behind making the Philosopher's Stone, create your very own potion and uncover the secret of invisible ink. Learn all about the history of mandrake roots and dragons, discover what witches really used their brooms for, pore over incredible images of actual mermaids and read about real-life potions, astronomers and alchemists."
Roll on October.
Featured Image Credit: Warner Bros