Being the Prince of England, it's unlikely that Harry is familiar with the term 'you snooze, you lose'. I can't imagine that particular term gets thrown about the Palace very often.
That is probably the reason he found himself as the victim of this shocking, daylight popcorn theft:
Credit: Metro UK
Let's face it, that video is probably the best thing we'll see all day.
Harry was sat next to former Invictus Games competitor Dave Henson's wife, Hayley, and the Henson's daughter, Emily, when the two-year-old spotted the royal popcorn and decided to help herself. Well, you may as well try it.
The little girl either didn't know Harry was a legit Prince or just didn't care because free popcorn was on offer, which is a perfectly reasonable excuse.
She continued her daring raid on Harry's popcorn for about a minute before the ginger Prince twigged that his snack was being pilfered.
via GIPHY
When Harry eventually spotted her, he didn't seem to mind too much. At first he moved the popcorn out of her reach, before laughing and passing her a piece and eventually offering to share it with her.
I reckon he's definitely doing that thing where you pretend to be sound about it but secretly you're fuming.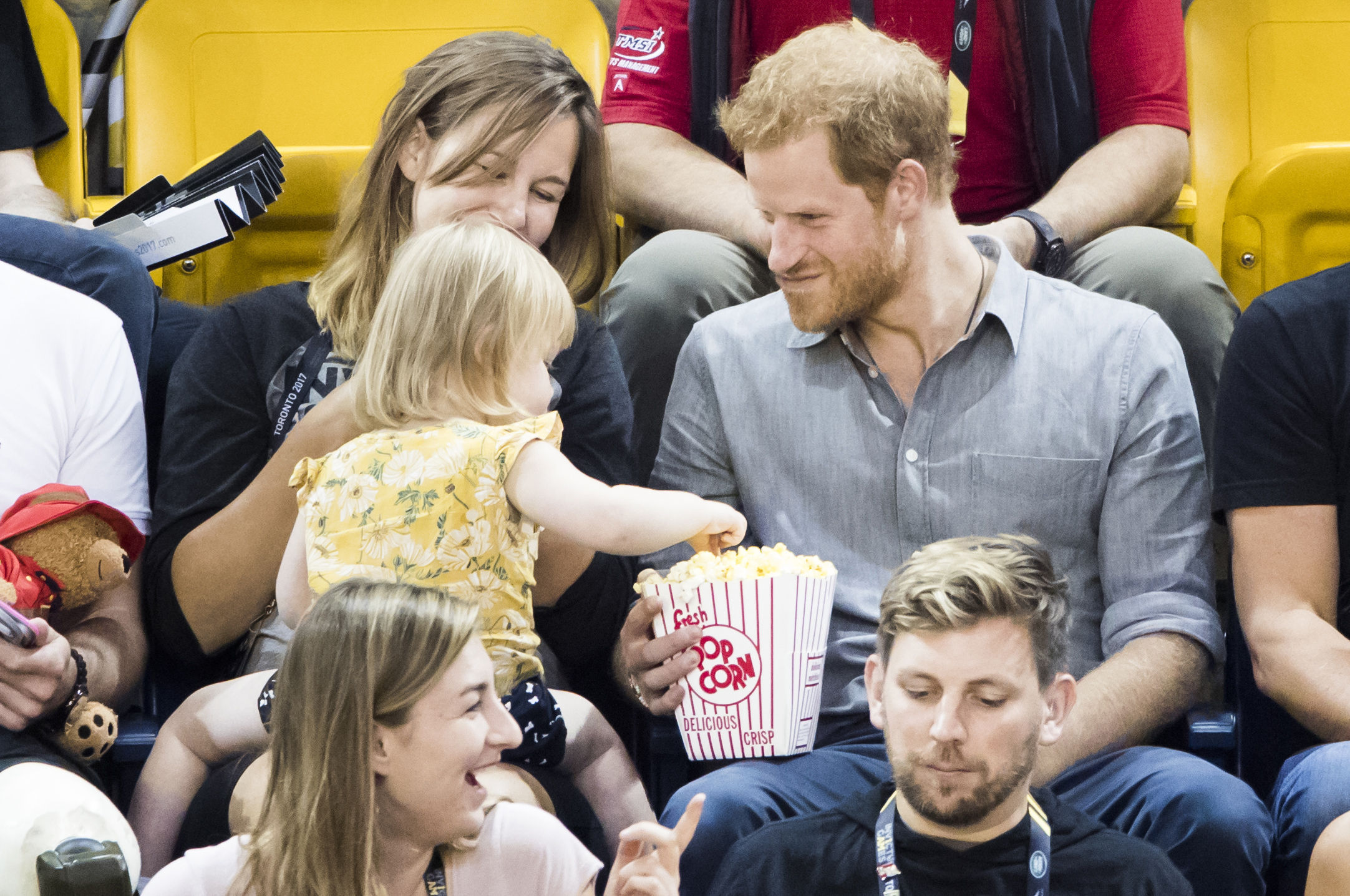 She doesn't care that he's Prince, there's popcorn to be eaten. Credit: PA
He then continued entertaining little Emily by pulling silly faces, which she was quick to return with interest.
Harry is over in Canada for the Invictus Games, the Paralympic-style sporting event he created and launched in 2014, which sees injured armed forces personnel and veterans compete in a range of sports including volleyball, wheelchair basketball and archery.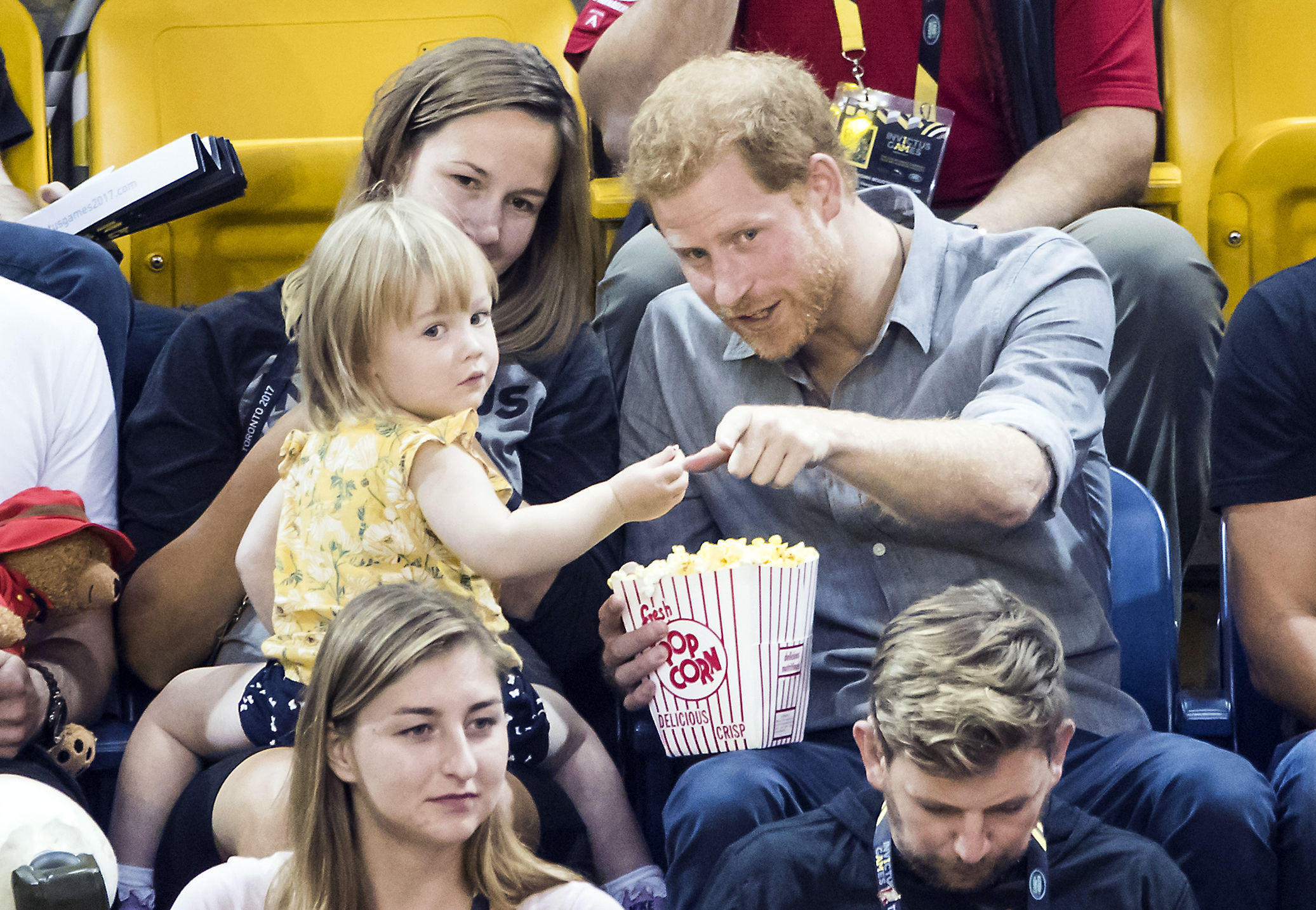 The pair seem to be best pals. Credit: PA
Speaking ahead of the games, he said: "It is unbelievable to see the journey that everyone has been through and I cannot stress this enough to everybody to get out there, meet these guys, listen to their stories and in some cases learn from them.
"I've been banging on about this but these are the role models I think we need in society. The younger kids and the younger generation to look up to people like this. And to have a better understanding of what service and duty is all about."
The annual sporting event sees 17 counties competing, including the UK, US, Canada, New Zealand and Italy.
Sources: ITV; Daily Mail
Featured Image Credit: ITV